With its clean streets and obedient residents, Davao City is considered one of the Philippines' most progressive cities. On top of its reputation for being one of the safest cities in the country in terms of crime rates, it also packs quite a lot of beautiful sights which has helped catapult it to become a top tourist destination.
Turquoise blue waters, soft sandy beaches, and countless wonders of nature — Davao is a treasure trove of wonders to discover. Of course, there's also the delectable local food scene with interesting dishes like durian-made pastries, the Singulaw, Sinugbang Panga, and so much more.
Why book an Apartment
With so many places to visit in Davao, your trip is likely to last longer than an overnight stay. This means you'll need to establish a homebase — a perfect jumping off point for exploration and a place you can call home while in the city. For longer trips, Davao apartments are always the smarter choice. It offers more space and is typically more affordable than a hotel room.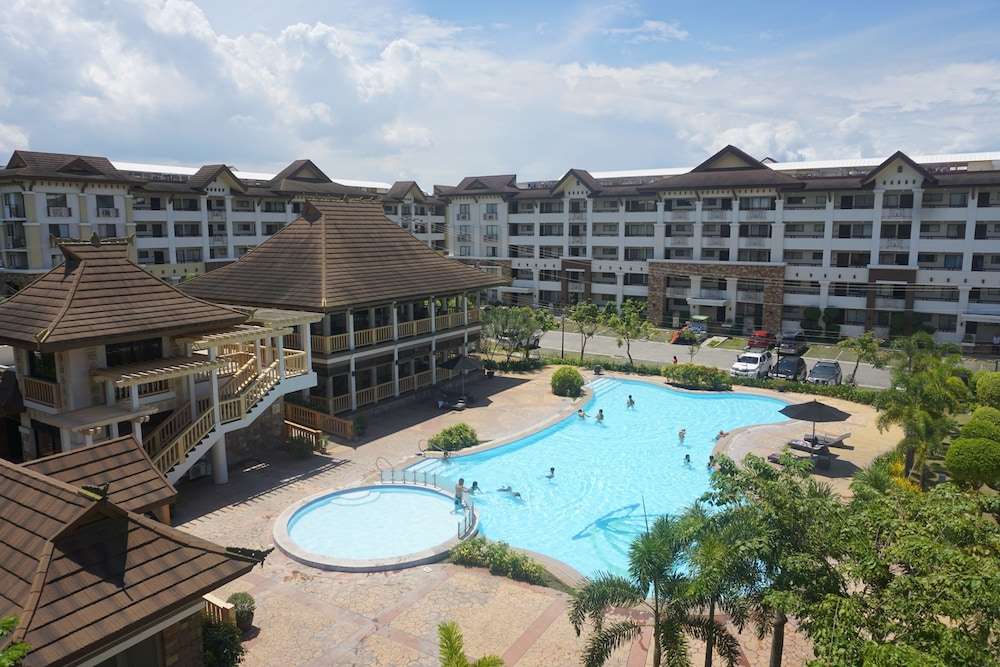 Apartments in Davao are usually located within the city center, which makes it within reach of so many points of interest. In addition, apartments are more spacious and come equipped with everything you need from a home with the added flourish of hotel-grade amenities. If you're looking for a place you call home while on a vacation, then booking an apartment is the right choice.
Types of Apartments
Davao City offers a vast selection of apartments which can cater to all kinds of budgets and needs. If you haven't decided on which type is best for you, below are a few options to consider:
Studio Apartment - Studio apartments are usually compact but spacious enough to fit all the necessities. If you're traveling solo or with a close companion, then studios are a great choice. These apartments are meant to be functional, with every space maximized to its full potential. And with an open floor plan and more seating space, you won't have to worry about feeling too cramped.
Apartment with Kitchen - Food expenses could easily rack up vacation bills that's why it's best to have the option to cook your own meals. Make sure to choose an apartment that is equipped with a stove, a refrigerator, and basic cooking and dining ware.
Destination Attraction & Activities
When in Davao, you won't have trouble looking for things to do to fill your days. But because there are so many things to choose from, building an itinerary might get overwhelming. There are, however, some spots and experiences that you simply can't miss:
Check out the Crocodile Farm - Home to saltwater and freshwater crocodiles, the farm is one of the most visited tourist spots in the city. Most notably, the park houses a crocodile named Pangil, who at 18 feet, is the 2nd largest crocodile in the country. The farm also has other wildlife like snakes, monkeys, and tigers.
Eat with your hands - There's just something about eating with your hands that makes food taste more satisfying. Even truer when gobbling down juicy shellfish from the original BluePost Boiling Crabs and Shrimps. The Davao-born restaurant is famous for serving fresh seafood in buckets with your marinade of choice paired with delicious sides like chowder and boiled potatoes. Drop by this local gem for a dining experience you will not forget.
Eat Durian - Either you love it or you hate it, and Davao is the place to find out. If you're not ready to try it plain, you'll find many dishes around the city that integrate the famously pungent fruit into their recipes.
How to get around
Similar to any city in Metro Manila, the transport system in Davao consists of jeeps, tricycles, and buses. You can also choose to book a cab or rent a car if you're planning to explore beyond the city. If you're located within the city center, landmarks are generally within walking distance from each other.