Being an island itself, it is no secret that Negros Oriental is also a home of pristine beaches and dive sites. For a less crowded and more relaxing out-of-town vacation, Negros Oriental is the way to go.
Are you interested to explore Visayas but clueless about where to go first? Why don't you consider traveling to Negros Oriental? The province's serene atmosphere and abundance of tourist attractions will make you forget the common connotation that the region is just all about the sugarcane.
How to Go
By plane
Get from Manila to Dumaguete for only an hour and fifteen minutes by traveling by air! Major airlines offer daily flights from Manila to Dumaguete via domestic and budget carriers.
By boat/ferry
If you're coming from the other parts of Visayas, like Cebu or Leyte for instance, you could ride a ferry and travel for four hours.
Getting Around
The province's roads are almost always full of different forms of public transportation. Let jeepneys tour you around from major town to rural areas (or vice versa), while for short distances, you could also ride on their pedicabs (motorized tricycles).
Tourist Attractions
The summer capital of Negros Oriental, Canlaon City, takes pride in being the home of Canlaon Volcano. The volcano stands at 8,085 feet above sea level, and is the only active volcano on the island. While you're sightseeing there, you might see herds of wild Philippine spotted deer, so make sure you're traveling with a guide.
For art lovers, there are a number of museums and cultural sites in Dumaguete to choose from. Sinco Memorabilia Museum houses the work of the early Negrenses, book lovers would love the Mariyah Gallery and its collection of books by Filipino authors, while musical fans will enjoy the grand theatrical productions at Fler-De-Lis Hall.
The Antulang and Tambobo beaches in Siaton are also must-visits, as both boast of pristine, white sand beach, clear waters and fun activities.
Top Things to Do
Experience bird watching, trekking, boating and sightseeing at Twin Lakes, a nature lover's paradise. Twin Lakes, obviously, is named so because of the two lakes located beside each other, the Lake Balinsasayao and Lake Danao. Listen to the sound of the birds chirping, let's see if that and the tranquil scenery isn't enough to make you feel happy and relaxed.
You may also want to spend half of your day looking at the peaceful Casaroro Falls in Valencia, or enjoy the cold and clear waters of Inyawan Enchanted in Canlaon. However if you're into architecture, take a tour at the Church of St. Augustine of Hippo & Pipe Organ in Bacong. It's pipe organ came all the way from Spain and has been there since 1894.
Where to Eat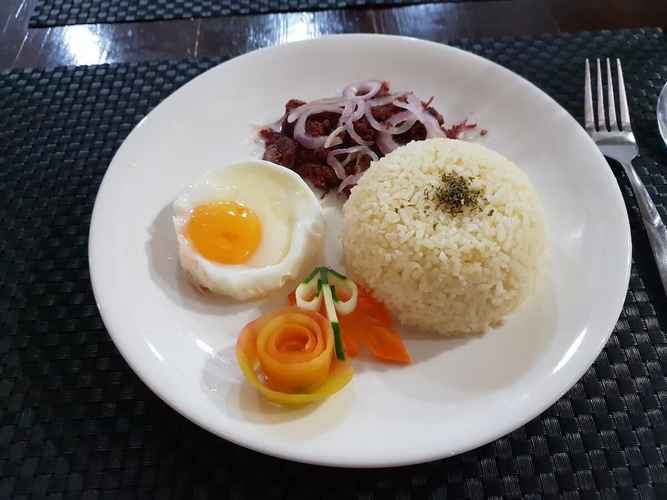 What's an excursion without trying the local food, right? Eat healthy by trying out the organic food and beverages at Lokal Organic Café Restaurant! In here, you're sure that their servings are good for you, and that their coffee doesn't have MSG. Order their bamboo shoots, kamote fries and kamote pizza for a hearty yet delicious dinner.
Meanwhile, the Panda Ice Cream Store located along Maria Cristina Street is perfect for those with sweet tooth. Their frozen ice creams are to die for, and it's affordable too. Your first piece is for 55 pesos, while your succeeding ones are for 45 pesos.
Nightlife
Thankfully in Negros Oriental, you almost never run out of places to chill and hang out in. Blue Monkey Grill in Flores Ave., Prime Club in Noblefranca St. and El Amigo near Siliman Ave. are the top choices. Also, Rizal Boulevard transforms at night, so make sure to check it out.
Where to Stay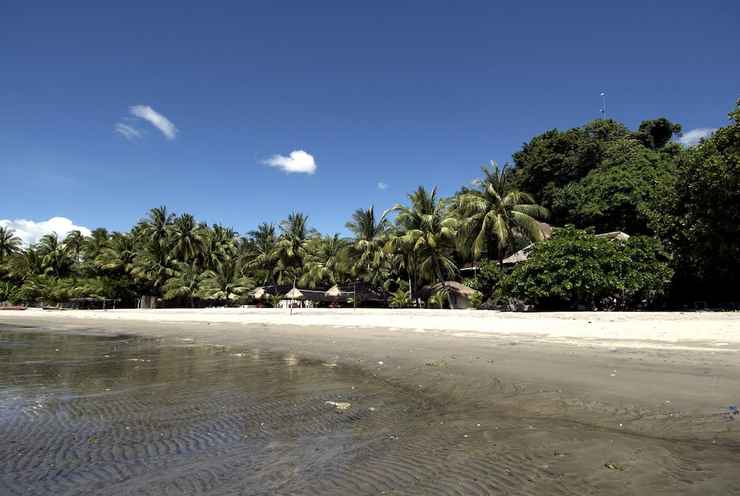 C&L Top View Inn

is a great hotel in Bayawan, and you could rent at an affordable price. Enjoy flat-screen TV, air-conditioned rooms and shower facilities served to you by their friendly and helpful staff.
Travel Tips
Be prepared to do anything, because in Negros Oriental, you can almost do everything. Be it trekking, muck diving, bird-watching, golfing, boating, biking, ziplining, skating, or even just food tripping, make the most out of your trip and learn something new!
The province's capital, Dumaguete City, is also known as the City of Gentle People. Locals are generally warm and hospitable, so don't be afraid or shy to ask them for tips or questions.