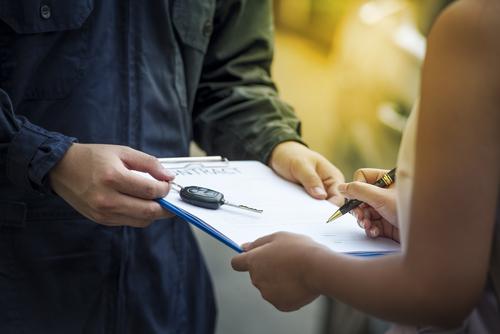 Make sure the condition of the car and facilities offered
Before renting a car, you should ask first about the condition of the latest car that you have chosen. Starting from asking when the car is serviced or doing other maintenance. This will later minimize the occurrence of things that are not desirable when traveling. Besides the condition of the car, make sure you also choose a car that supports your needs. If it is your first time in the city, you will need a professional driver who already knows well the surrounding area, and by doing so, it can take you to many places effectively and safely. Do not hesitate to ask about out-of-town pick-up services and travel insurance
Compare and pay attention to car rental prices
When you are going to rent a car in a car rental company, you must know the cost of the specified car rental. The goal is that you can find out the price range of rental cars in the destination city. After that, compare rental rates from several popular car rental providers. You can find different prices for the same type of car. Also pay attention to the additional fees charged for additional facilities outside the package, such as fuel costs, driver meal costs, and pickup services out of town.
Choose a trusted car rental service
Traveloka has officially partnered with many trusted and experienced car rental services, which are available in major cities in Indonesia, namely Jakarta, Bali, Medan, Yogyakarta, Makassar, Palembang, Malang, Balikpapan, Surabaya, Semarang, and Bandung. In addition, this online travel application also offers a user rating feature, so that it can be considered when choosing a car rental. This feature can also compare one car rental service with another. Starting from the conditions, policies, features, quality of the driver, to the cleanliness of its partners.
Book earlier
To be more comfortable and safe, you have to make a reservation for renting a car in advance. Especially if you rent a car in the holiday season. This is to anticipate the unavailability of the car and also getting the normal price. Do not forget to reconfirm the car at least D-1 trip to make sure the car is available according to your order. To make it easier, you can search for car rentals online such as Traveloka. Only by using the Traveloka application, users can choose car rental services easily and practically whenever and wherever. Those are some tips that you can do when about to travel by using a rental car transportation mode. For a pleasant experience, use the Traveloka application for practical convenience in renting a car. Car rental options are guaranteed safe and supported with reliable drivers. Comparing prices and products between verified providers on this platform is fast and easy. At Traveloka, users can also freely choose the duration of the rental, starting from the daily up to weekly car rental.