What's hot in Phu Quoc?
Being the biggest island in the Gulf of Thailand, Phu Quoc is also known as the Emerald Island surrounded by many small and big archipelagoes and heavenly beaches. As Thailand has Phuket, Indonesia has Bali, Phu Quoc is the pride of Vietnam for its breathtaking beauty.
Embracing the area of nearly 600sq.m are world recognized beaches of Bai Sao and Bai Dai and islands in which the wild beauty of nature are still preserved. Not only blue beaches, but Phu Quoc can also lure you with mystic jungles, majestic mountains, and fresh springs.
Island residents still maintain traditional jobs such as fishing, making fish sauce or planting peppercorn. This tradition makes fish sauce facilities, fishery villages, and peppercorn farms in Phu Quoc become tourism spots that you cannot miss when visiting the Emerald Island.
With the long list of charms, a perfect hotel in Phu Quoc is the first thing every sea lovers seek for their dream holiday.
Flights to Phu Quoc
If departing from big cities, it's the best for you to fly to save time as the island is separated from the mainland. Traveloka's Phu Quoc package offers you to choose a flight to Phu Quoc that best suits your demands among various choices of carriers and departure time.
Arriving at the airport, you only need to ride 10km (about VND 200,000 for a taxi) to Duong Dong Town. 
The best way to explore Phu Quoc is riding a motorbike. You can ask your hotel to rent a motorbike, almost all hotels offer the service at VND 120,000 - 150,000 per day for one.
Hotels in Phu Quoc
Being the largest island in Gulf of Thailand, hotels in Phu Quoc are varied in terms of class and location. The best option for tourist is always Duong Dong Town - the most crowded and busiest island center. This area offers both 5-star hotels and affordable homestays for budget travelers.
For those who are looking for a tranquil vacation by the beach, areas near some most beautiful beaches in Phu Quoc will completely satisfy you.
Things to do in Phu Quoc
You will be overwhelmed by a long list of hot spots, from emerald beaches to mysterious jungles or even some epic experiences that you only try on the island. Based on your own interest that you can choose the suitable time to visit Phu Quoc.
Dry season from October to March is the peak time as the sea is at its best with not so many storms and decent temperature, perfect for people who enjoy swimming and sightseeing.
Rain season in Phú Quốc, from April to September, is typically raining and stormy. Although it is not so perfect to travel offshore, you should consider this season as it is not so crowded and all services are not pricey. If exploring springs is what you love, this time is as well a good choice since springs look good in the rain season.
If you are a foodie, you can definitely love Phu Quoc special dishes, such as fish noodle with coconut soup, Ham Ninh crabs, herring salad and fresh seafood which make your mouth water!
Who can ever resist heavenly beaches with carpets of sand? What are you waiting for? Book Phu Quoc package on Traveloka to save 15% off for a full combo of flight and hotel.
Sao Beach (Bai Sao)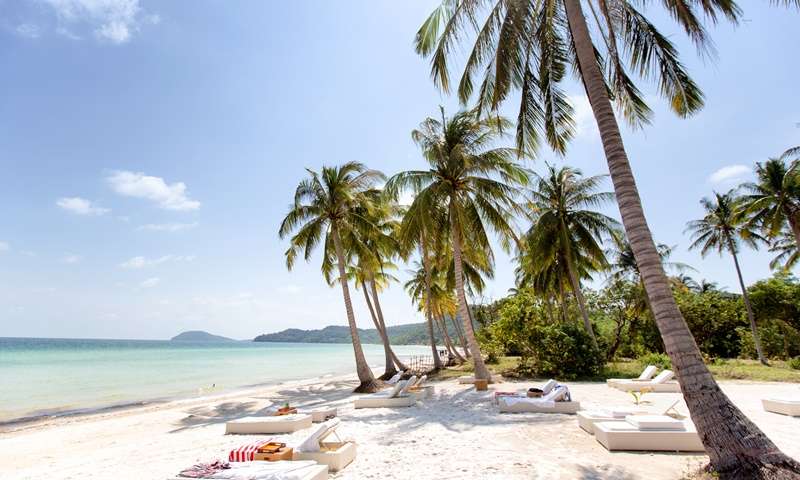 Recognized as the most beautiful beach of Phu Quoc, Bai Sao owns white sand, embracing the emerald beach. In Bai Sao, you can find a swing hung on a coconut tree that extends itself to the water, take a photo and everybody will be impressed.
Beautiful Phu Quoc islands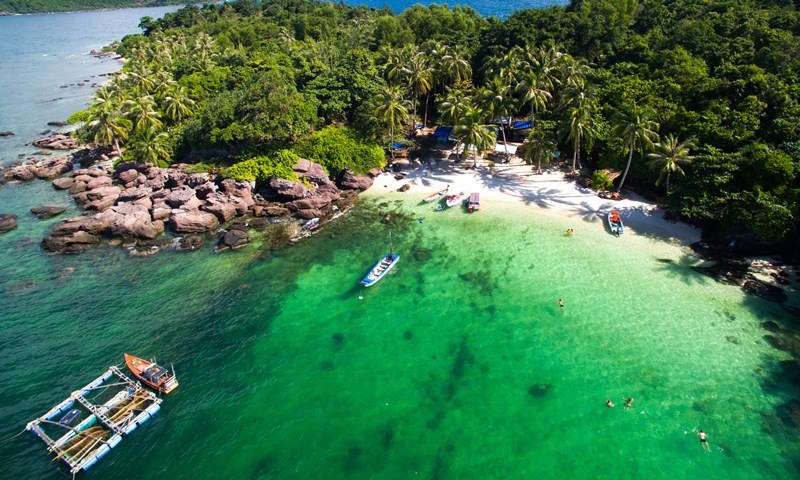 Islands are the highlight of Phu Quoc with own spectacular beauty that makes you never forget. Gam Ghi, Mong Tay and May Rut, those islands may pop up in your mind when thinking about Phu Quoc.
Ho Quoc Pagoda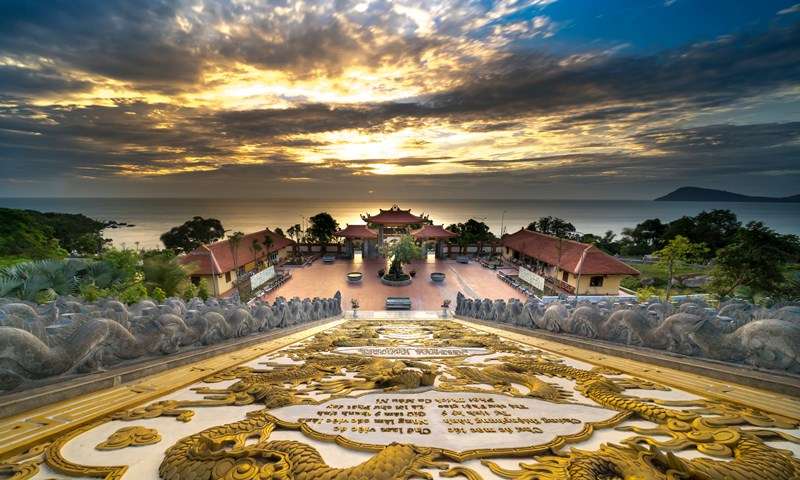 Standing in front of a mountain, facing the sea, Ho Quoc Pagoda is one of the most wonderful places to have a panorama of Phu Quoc from above. Belonging to Truc Lam Monastery, the pagoda bears the significant characteristics of Vietnam Northern pagodas.
Fish sauce facilities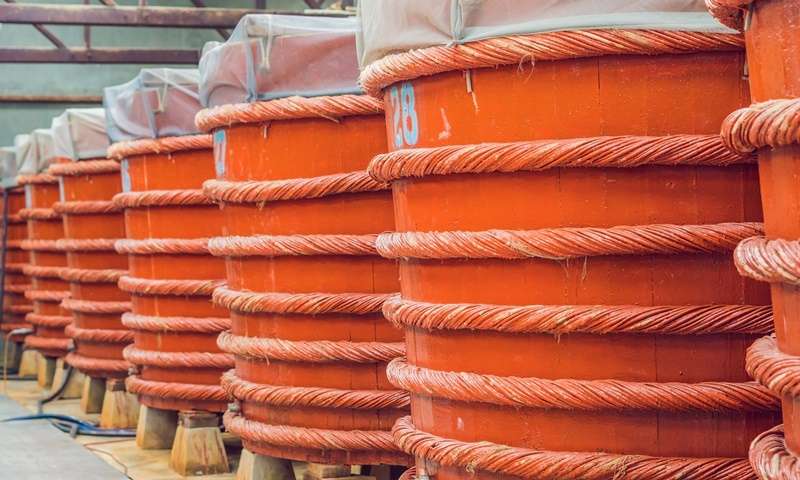 Making fish sauce is the most famous tradition in Phu Quoc. It takes 12 to 15 months to have a delicious batch of fish sauce.
Peppercorn farms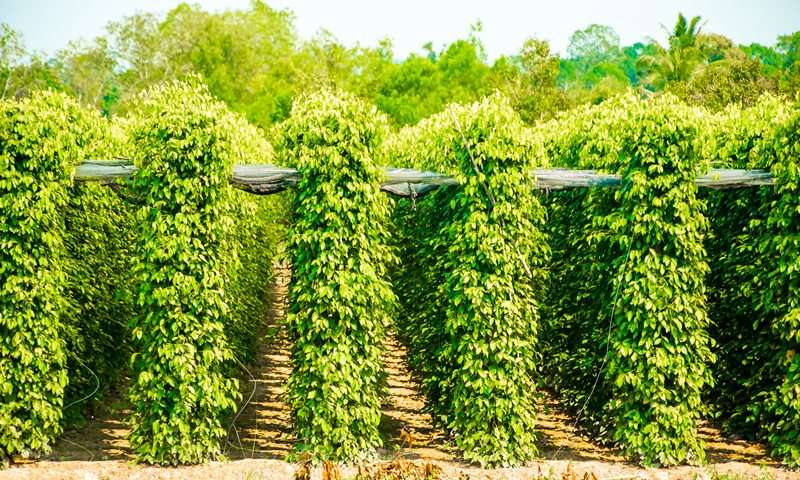 Like fish sauce facilities, lines of green peppercorns poles have long become the symbol of the Emerald Island. If you love local culture, peppercorn farms are not to be missed. Don't forget to buy Phu Quoc peppercorn to enjoy the special strong aromatic and spicy taste.
Phu Quoc Package: Flight and Hotel combo
With promotion from Phu Quoc flight + hotel package, traveling to this beautiful island can never be simpler. Hundreds of booking choices for you to decide an itinerary. Most importantly, you can save up to 15% compared to separated bookings of flight and hotel.
Phu Quoc travel guide: Exploring the Emerald Island with Traveloka's recommendations
How many days to spend in Phu Quoc? What to play? Traveloka's got the answer. Check out our 5-day plan for recommended places, activities and you're set to go!
Phu Quoc 5-day itinerary
| Day | Destination |
| --- | --- |
| Day 1 | Khai Hoan fish sauce facility, Ngoc Ha peppercorn farm, Duong Dong Market, Dinh Cau Temple, Sunset Sanato Beach Club, Dinh Cau Night Market |
| Day 2 | |
| Day 3 | Southern islands tour |
| Day 4 | Sao Beach, Phu Quoc Prison, Ho Quoc Pagoda |
| Day 5 | Chuon Chuon Bistro, Ham Ninh fishing village, Tranh spring |
Day 1
Flying to Phu Quoc will help you save time to start your trip from the first morning. After a short flight, you should start by visiting Duong Dong town.
In the morning, you should visit Khai Hoan fish sauce facility and Ngoc Ha peppercorn farm to learn about the island's traditional villages.
Have lunch at Dinh Cau Market to enjoy Phu Quoc cuisine at a good price.
Dinh Cau Temple is nearby the market, located on a rock facing the sea. Finishing 29 stones steps and you will reach the majestic temple.
Truong Beach and Sunset Sanato Beach Club are two ideal places to admire sunset in Phu Quoc. Special monuments on the beach will be a good complement for your photos.
Ending your day in Dinh Cau Night Market with souvenirs and street food, seafood, grilled banana, and sweet potato are the must.
Tips:
Duong Dong is the biggest market on the island, there, you can find berry wine, fish sauce and dried fishes.
Sunset Sanato Beach Club is a resort on Truong Beach. The entrance ticket costs VND 50,000 including food and drinks.
Day 2
Start your day at Phu Quoc Bee Farm. The organic bee farm is the new spot in town. Here, you can learn about the bee farming procedure and tour around the farm.
Vinpearl Land is the next stop. As the massive recreation complex, at Vinpearl Land Phú Quốc, you can enjoy all goodness from waterpark, amusement park, aquarium, and Vinpearl Safari – Vietnam's first open zoo and largest wildlife conservation park.
Tips:
Phu Quoc Bee Farm offers drinks and high-quality products from honey. However, don't buy too much as you will spend the rest of the day in Vinpearl.
Vinpearl Land and Vinpearl Safari are two separated places and you have to buy two different entrance tickets. You can buy a combo for a better price at VND 700,000 for kid and VND 850,000 for adult.
Day 3
Islands in the Southern part should not be missed out. The most famous ones are An Thoi archipelago, Thom Island, Mong Tay Island and Gam Ghi Island.
If you only want to visit 1 to 2 favorite islands, you can go to the dock and buy a ticket directly. You should prepare food, drink and camping kit as there are not so many services offered on these islands.
If you don't want to spend much time on planning, you should book a tour to visit 3 to 4 islands. A tour usually includes fishing, coral seeing, swimming and eating seafood. Some tours also offer several kinds of ship and a list of islands for you to choose. Tours are convenient for tourists as you don't need to worry much about the itinerary.
Tips:
If touring is your choice, you should ask for names of places you visit to avoid missing out.
Day 4
Sao Beach, one of the most beautiful beaches in Phu Quoc will kick off your day. With white, velvet sand and clear water, Sao Beach will definitely win your heart. In Bai Sao, you can find a swing hung on a coconut tree that extends itself to the water, take a photo and everybody will be impressed.
Phu Quoc prison is the next stop where you can see pictures of the war.
On the way back to Duong Dong Town, don't forget to visit Ho Quoc Pagoda. Standing on the pagoda yard, you can capture the panorama of the Emerald Island.
Day 5
Boost your final day with a cup of coffee and a huge breakfast at Chuon Chuon Bistro. This is one of the most famous cafes on the island where you can see the town from above.
Next, visit Ham Ninh fishing village to explore the lives of local fishermen. You can enjoy fresh seafood at a good price here.
If you still have time, give Suoi Tranh resort a try before coming back to the town.
Tips:
You should try Ham Ninh crabs to enjoy fresh and delicious taste right from the sea.
Tranh Spring is more beautiful in the rainy season as it is full of water. In dry season, the spring is not as nice.
With the recommended 5-day itinerary, you can adjust to suit your time. Traveloka's Phu Quoc package with a full combo of flight and hotel is enough for your exciting trip to the Emerald Island!