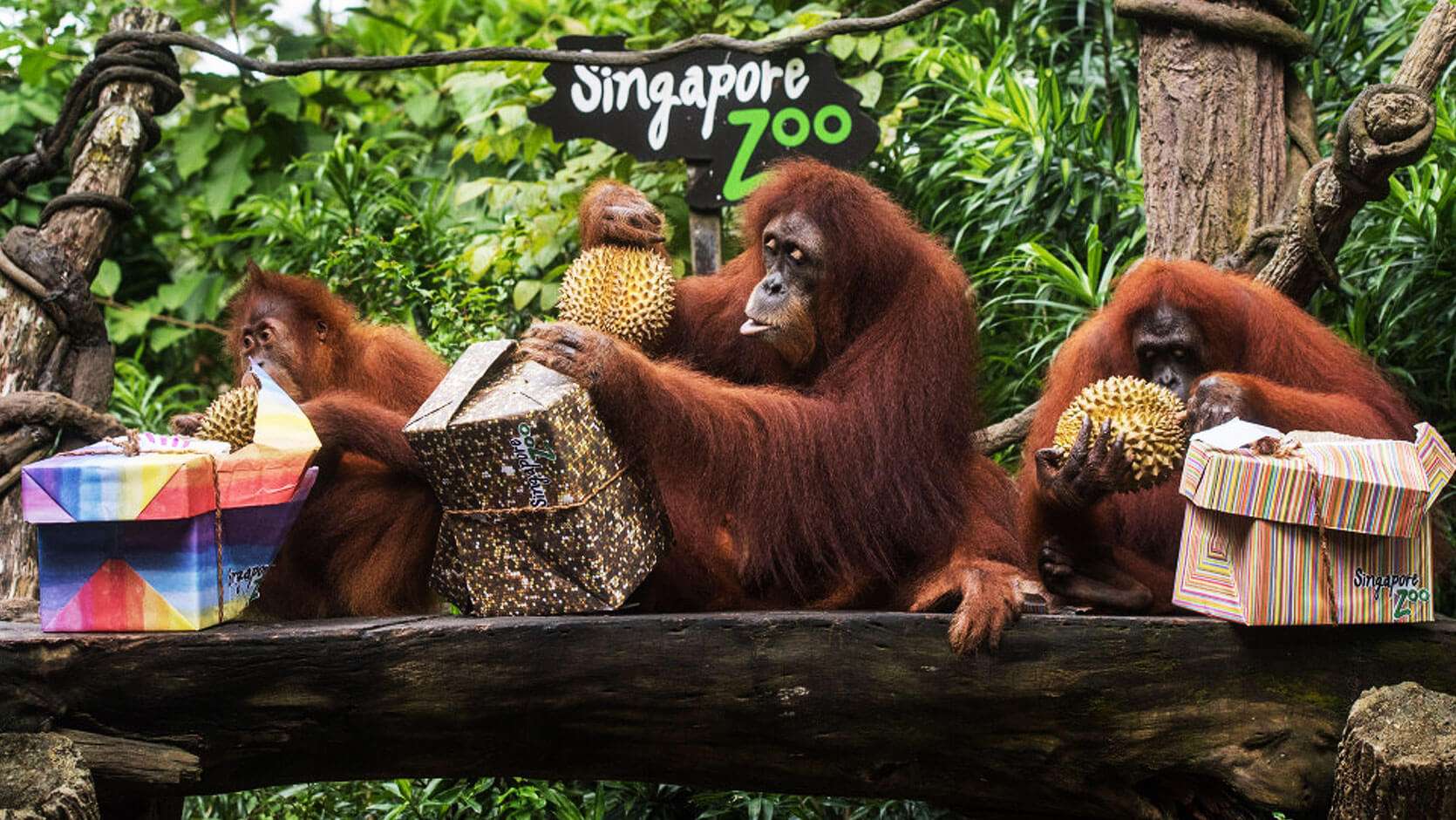 Learn the lion's roar, feed the friendly giraffes, get up close and learn about the habitats of over 300 species living in the Singapore Zoo. It's an educational visit like never before and lucky for you, the Singapore Zoo is open everyday of the year from 8:30 AM to 6 PM so you can fit it into any day of your itinerary! While last admissions to the zoo is at 5:30 PM daily, the Rainforest Kidzworld located in the zoo is open from 9 AM to 6 PM with no admissions to the Wet Play Area after 5:30 PM. For a full experience, visitors are also advised to look up the list of current and upcoming refurbishments to find out which of the exhibits will be closed during their visit.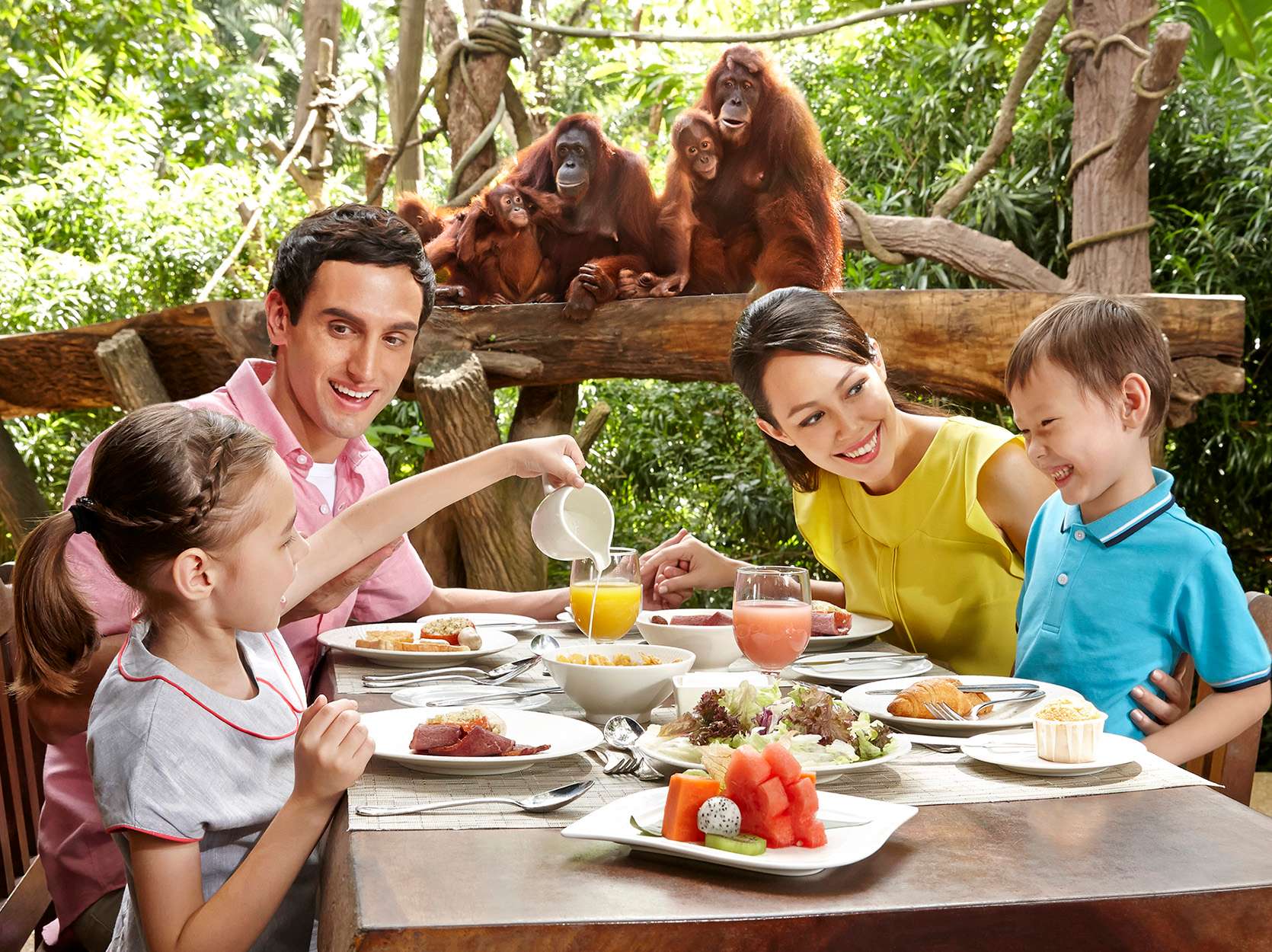 Kickstart your day at the zoo with a first-of-its-kind jungle dining experience as you enjoy a scrumptious breakfast buffet while making friends with the friendly orangutans of Singapore Zoo! Housing over 11 zones and home to more than 2,400 animals, get to know the denizens of the tropical rainforest up-close in Fragile Forest, chill out with the company of raccoon dogs and wolverines at the Frozen Tundra or take an experiential peek into the Ethiopian wildlife at the 8,000m2 Great Rift Valley of Ethiopia exhibit and more!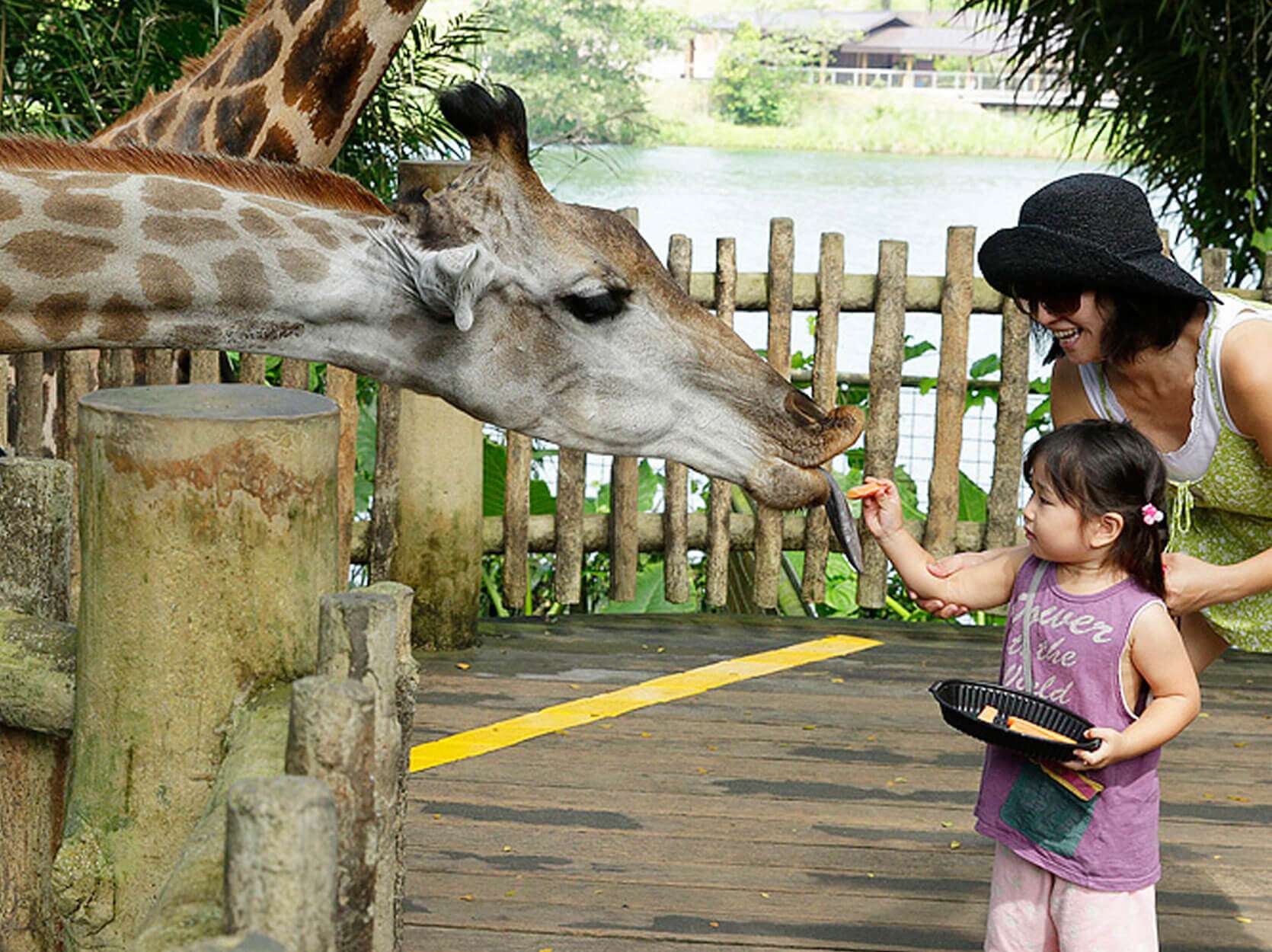 Brace yourselves for the wild as you enter the Wild Africa of Singapore Zoo and take a peak into the life of the African lion, meerkat, warthog and more! You even get to hang out with the animals such as the friendly giraffes for an up-close feeding session. Trust us, there's no one better to learn about the wildlife from than the keepers who knows the best. Besides the giraffe exhibit, keepers are available for a chit chat at over 20 more exhibits around the zoo for you to try a hand and feed or learn interesting quirks of animals like the white rhinoceros, pygmy hippo, white tiger and more!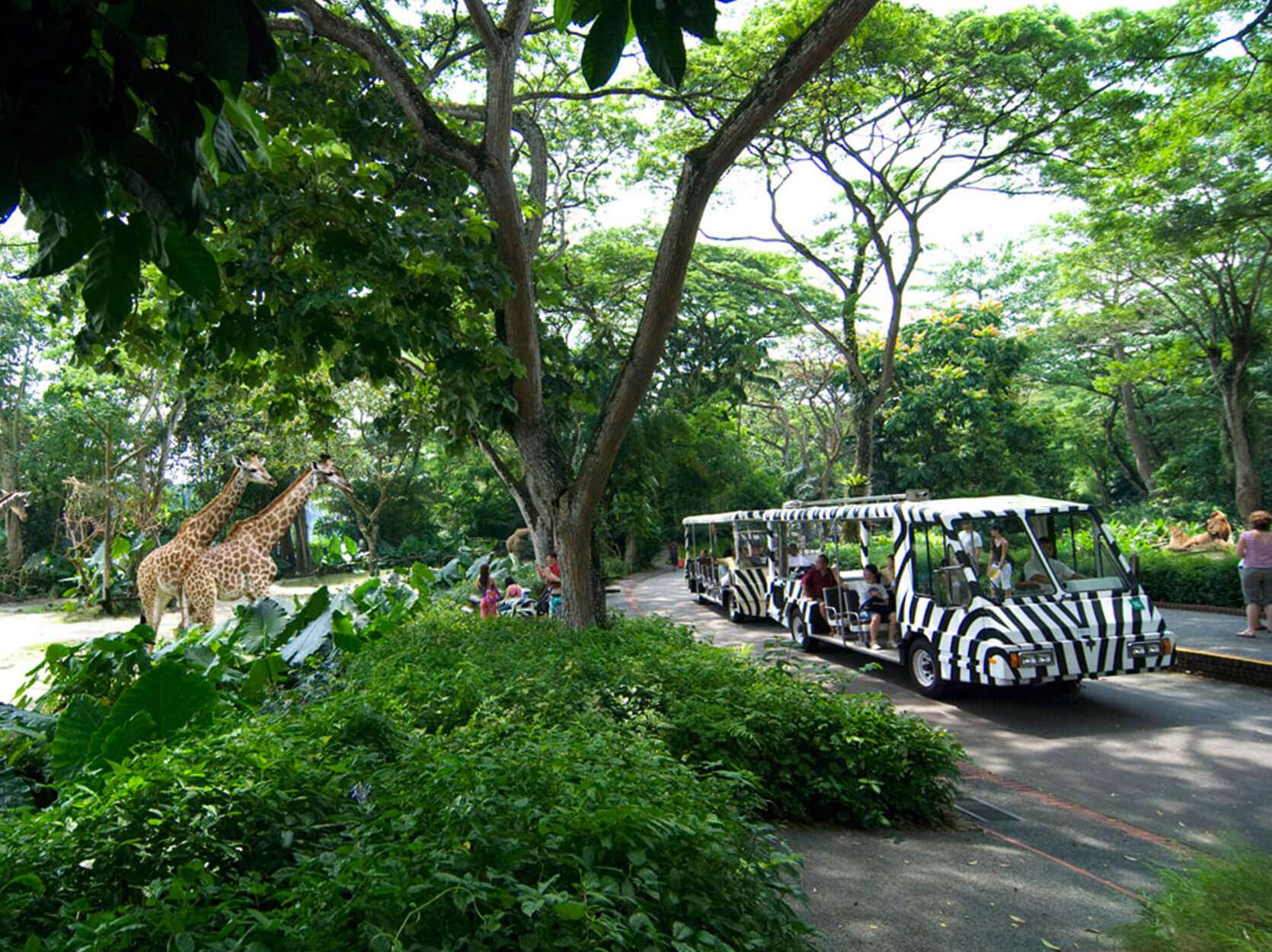 Cover the zoo grounds and make the most out of your visit all in the comfort of a guided tram ride where you get to listen to stories about the amazing wildlife of the zoo. Rides are unlimited so all you have to do is to purchase your ticket at the ticketing counter or any tram station and you're all set to board. Upgrade to the Wild Discoverer Tour and have a professional guide show you around popular exhibits on a tour buggy or customise your tour on 7-seater limousine buggy on board the Private Buggy Tour. Go beyond the boundaries of the buggy and gather your courage to get up close with the scaly reptilian friends on the highly recommended RepTopia Tour!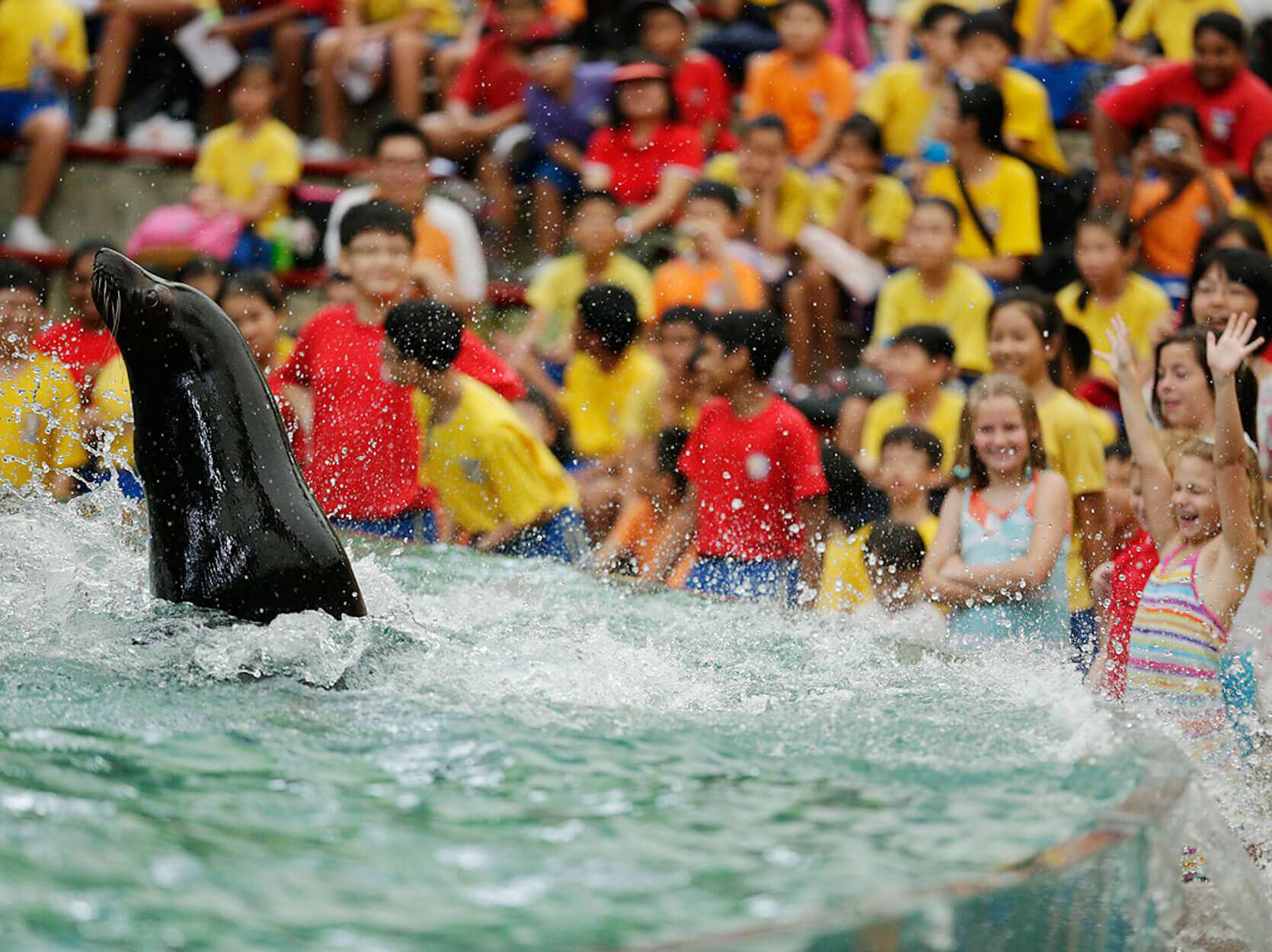 What's more, the exciting shows in Singapore Zoo should also be in your must-visit list when you're there! Witness the amazing talents of the animals of the zoo alongside their trainers and be prepared to get splashed at the Splash Safari Show featuring the performance of the adorable sea lion that will leave you in awe and thinking about how to do our part to save the ocean. Watch a real-life cat, mouse and dog chase performance at the Animal Friends Show and be inspired by the special skills of these once abandoned domesticated animals that will inspire us to love and care for animals of all kind! Don't miss out also the entertaining yet engaging Rainforest Fights Back Show featuring a diverse range of rainforest animals and find out how their lives are affected by human while learning about the intelligence, strength and gentle side of the elephants at the Elephant Presentation. Don't worry if you've missed out any of these shows as they are usually played twice a day, so do check out the show schedule and plan out your visit!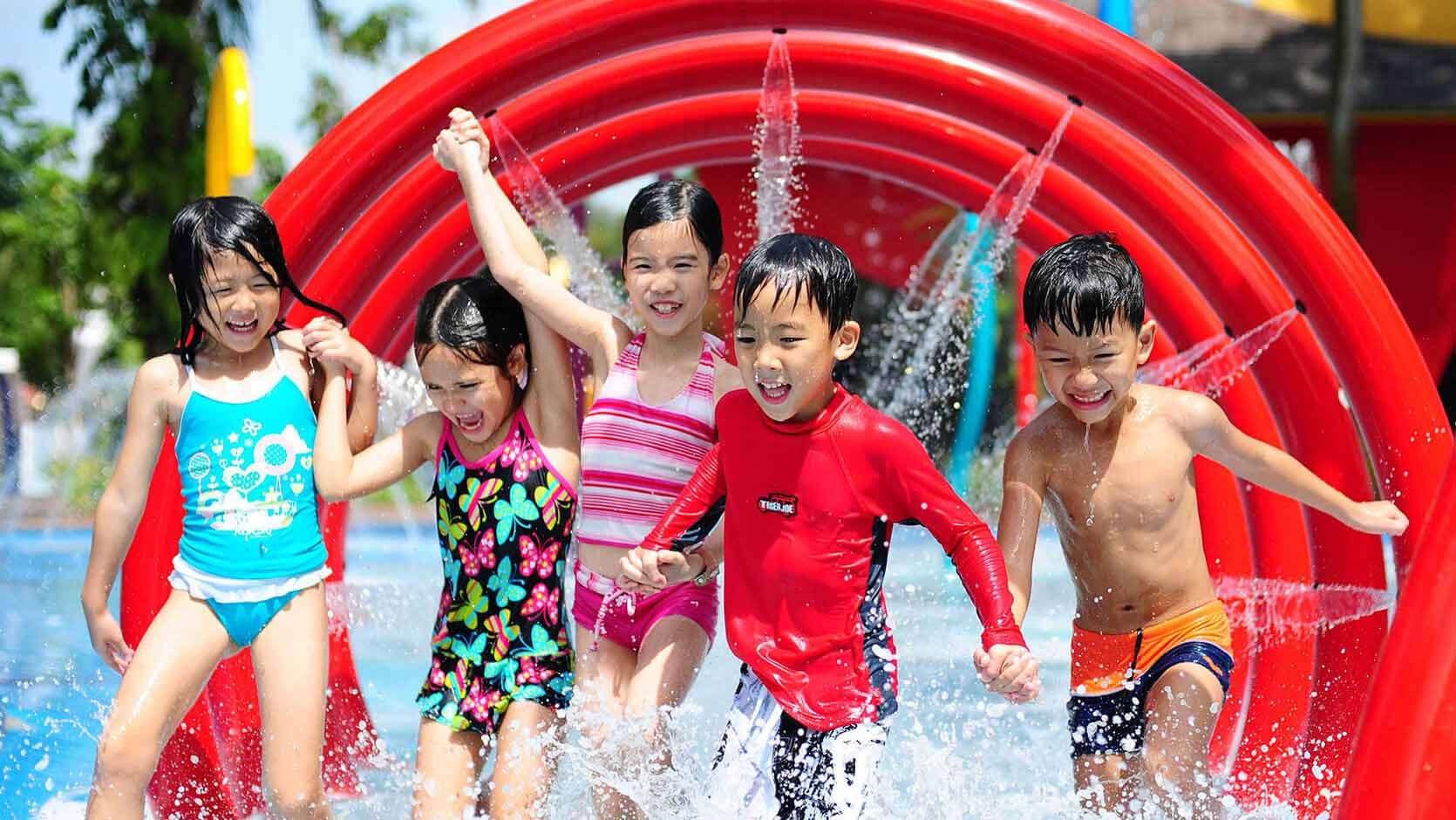 Lastly, put on those swimming suits for your little one and get them running and splashing at the Rainforest KidzWorld with a multitude of fun activities awaiting them at this water playground! Put the day to a perfect end on the Sleep with the Beasts Family Camp and gain unique insights to the wildlife while camping under the stars for some quality family bonding! 
How to Get to Singapore Zoo?
By MRT/Bus:
Take the North South Line (Red) to Choa Chu Kang (NS1) Station.
Board bus number 927. Alight outside Singapore Zoo.
    OR
Take the North South Line (Red) to Ang Mo Kio (NS16) Station.
Board bus number 138. Alight outside Singapore Zoo.
    OR
Take the North South Line (Red) to Woodlands (NS9) Station or Marsiling (NS8) Station.
Board bus number 926 (Operates: Sundays & Public Holidays only).
       Alight outside Singapore Zoo. 
    OR
Take the North South Line (Red) to Khatib (NS14) Station.
Board Mandai Khatib Shuttle (Operates: 8am - 10:40pm daily). 
By Mandai Express:
Bedok Point Shopping Centre near Bedok MRT (Operates: 8:45am & 10:15am daily).
Sengkang Square: Exit C pick-up point at Sengkang MRT 
       (Operates: 8:45am & 10:15am daily).
Our Tampines Hub coach pick-up point at South Plaza 
       (Operates: 8:45am & 10:15am daily).
By Shuttle Bus:
Safari Gate
Pick-up location: Suntec City
Times: 8:30am, 9:30am, 10:30am, 11:30am, 12:30pm, 2pm, 3pm, 4pm.
The Singapore Attractions Express Bus service has pick up points around most major hotels and various locations in the city. For the specific roads and bus stops, please see here.
By Car:
Parking is available for cars, passenger vans/buses and motorcycles.
Ticket price for Singapore Zoo are reasonable at RM128 for 1 pax with Tram Rides while RM278 for 1 pax with Night Safari Admissions with Tram Rides.
Estimate at least two to three hours in each zoo. There are several shows (each last for about 20 minutes) and feeding of the animals that you can participate in.
he best time to visit Singapore Zoo is when it opens, especially at weekends when it gets BUSY! The Singapore Zoo opening hours start at 8.30am but the crowds don't usually start to appear en masse until late morning.