More about Universal Studios Japan™
There's no place to relive your favourite blockbusters and ride the movies in real life like Universal Studios Osaka! Being one of the only two Universal Studios in Asia, we're talking about live encounters and timeless adventures from your favourite blockbusters like Harry Potter, Minions, Spider Man, Jurassic Park, Jaws, and more. So, if you're a fan of any of these movie and characters, you definitely should put Universal Studios into your itinerary when you visit Osaka! Universal Studios Osaka is typically open from 8:30 AM to 9 PM throughout the year, park goers are however advised to check out the operation time before their visit as park opening hours vary from time to time.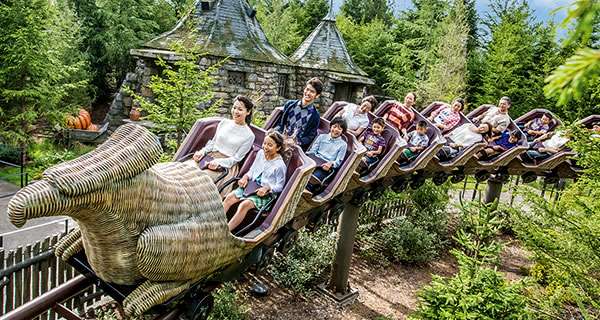 Wingardium Leviosa! Potterheads can launch their very own Hogwarts adventure here at The Wizarding World of Harry Potter which is one of the highlights of Universal Studios Osaka. Hop on an ultra-realistic 3D roller coaster ride as you experience the dragon's heat and the dementor's chill or take off on a family friendly ride with Buckbeak the Hippogriff!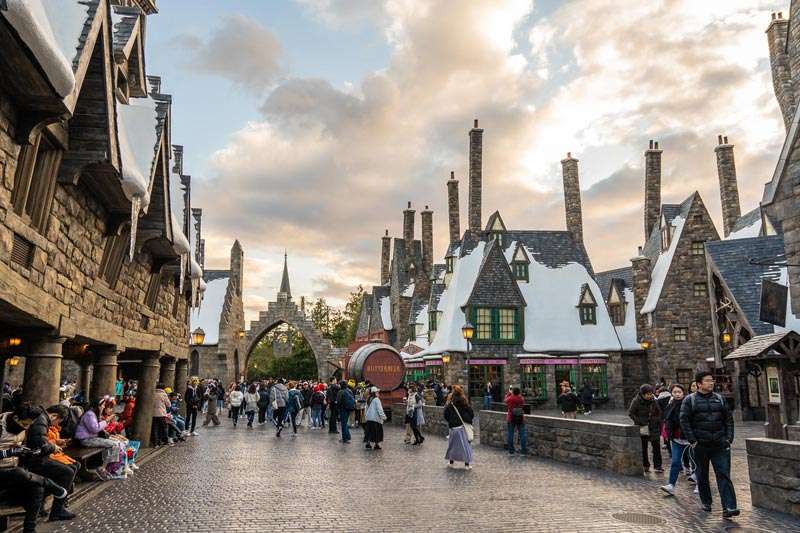 You may even cast spells amidst the village of Hogsmeade, but before that, don't forget to pick yourself a wand over at Ollivanders. Mark your attendance at The Wizarding World of Harry Potter by sending a letter to yourself at The Owl Post and head over to Gladrags Wizardwear to dress the part before you get a memorable photo prior to boarding the Hogwarts Express! Watch as the magic happens right before your eyes when students of the four houses of Hogwarts hone their skills and cast magical spells with their wands. Don't miss out also the chance to catch the elegant girls from Triwizard as they stunningly perform with intense action, a splendid ribbon dance and new dynamic acting acrobatics!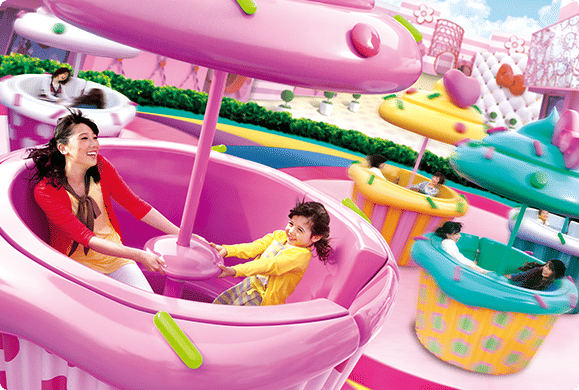 Moving on to the next stop, walk into the wonderful world of Universal Wonderland and ignite your childhood at Snoopy Studio, Hello Kitty Fashion Avenue and Sesame Street Fun World. Capture lots of pretty pictures with your favourite childhood character in this colourful wonderland and spend time with your little one riding about the family friendly rides in here. Fly with Snoopy on the Flying Snoopy and twirl around Hello Kitty's Cupcake Dream as you get dizzy from all the sweetness.  Have your little one slide down the Cookie Monster Slide or get behind the wheels at Elmo's Little Drive before diving into the ball pool at Bert and Ernie's Wonder – The Sea.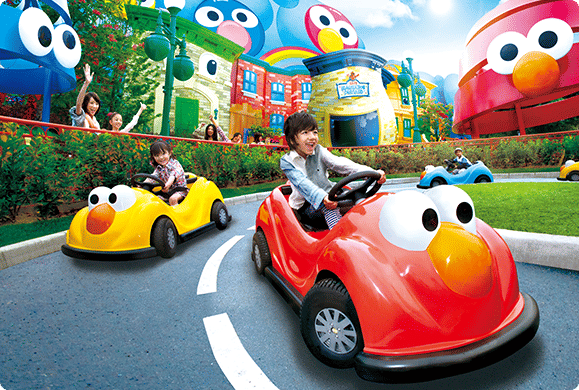 As for the thrill seekers, we'll be expecting to see you swinging through buildings at this 4K3D ride with Spider-Man that confuses the imaginary with the reality with a series of special effects. Unleash your Hollywood Dream at The Ride as you fly through the sky with your chosen soundtrack as background music and double thrill at the backwards roller coaster version of the Hollywood Dream Ride – Backdrop. Reach the top of your thrills as you soar the skies on an out-of-control Pteranodon that will swing your 360 degrees through the world of Jurassic Park on The Flying Dinosaur. Not thrilling enough? Head on to tour Jurassic Park on a river rapid ride as you escape a dinosaur and have a man-eating shark racing behind you on a boat tour of fear at JAWS.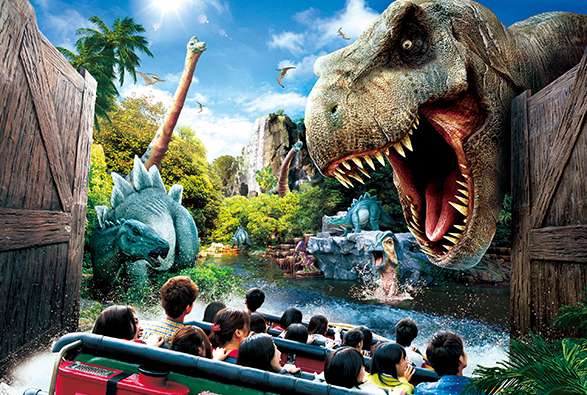 Unwind from all the thrills and frills as you enjoy the stage and street shows in Universal Studios Osaka. Knock on Gru from Despicable Me's door in Minion Park and have a chance to interact and take photos as you get friendly with the adorable minions in the Minions Hacha-Mecha Greeting. Show off your dance moves Bollywood style for a wild Bollywood flash mob with Elmo and the gang in the Sesame Street Bollywood.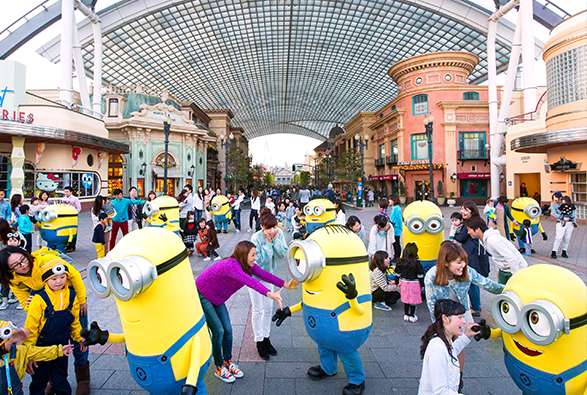 Not to mention, the Universal Spectacle Night Parade that brings all your favourite movie characters to life in an enhanced parade. Terminator fans will also won't want to miss the chance to watch The battle for the future between humans and cyborgs unfolding before your eyes on a super 3D movie at Terminator 2:3-D. The fun and thrills never ends here in Universal Studios Osaka, so get your tickets and unfold a magical wonderful day with your favourite movie character!