More about Gardens by the Bay
Gardens by the Bay
Explore the enchanting Gardens by the Bay nature park, in the heart of Singapore! Featuring more than 1 million plants from more than 5,000 species, Gardens by the Bay is a must-see destination filled with wonders from around the world. For the perfect day, explore Floral Fantasy and Cloud Forest conservatory, discover plants of the desert, enjoy the night-time light displays and experience once-in-a-lifetime events across the park's 250 acres!
Operating Hours:
9 AM – 9 AM (Daily)
Singapore's 21st-century botanic garden is a 250-acre fantasy land of space-age biodomes, high-tech Supertrees and whimsical sculptures with futuristic design features that border on otherworldly; This garden is unlike any you've ever seen before.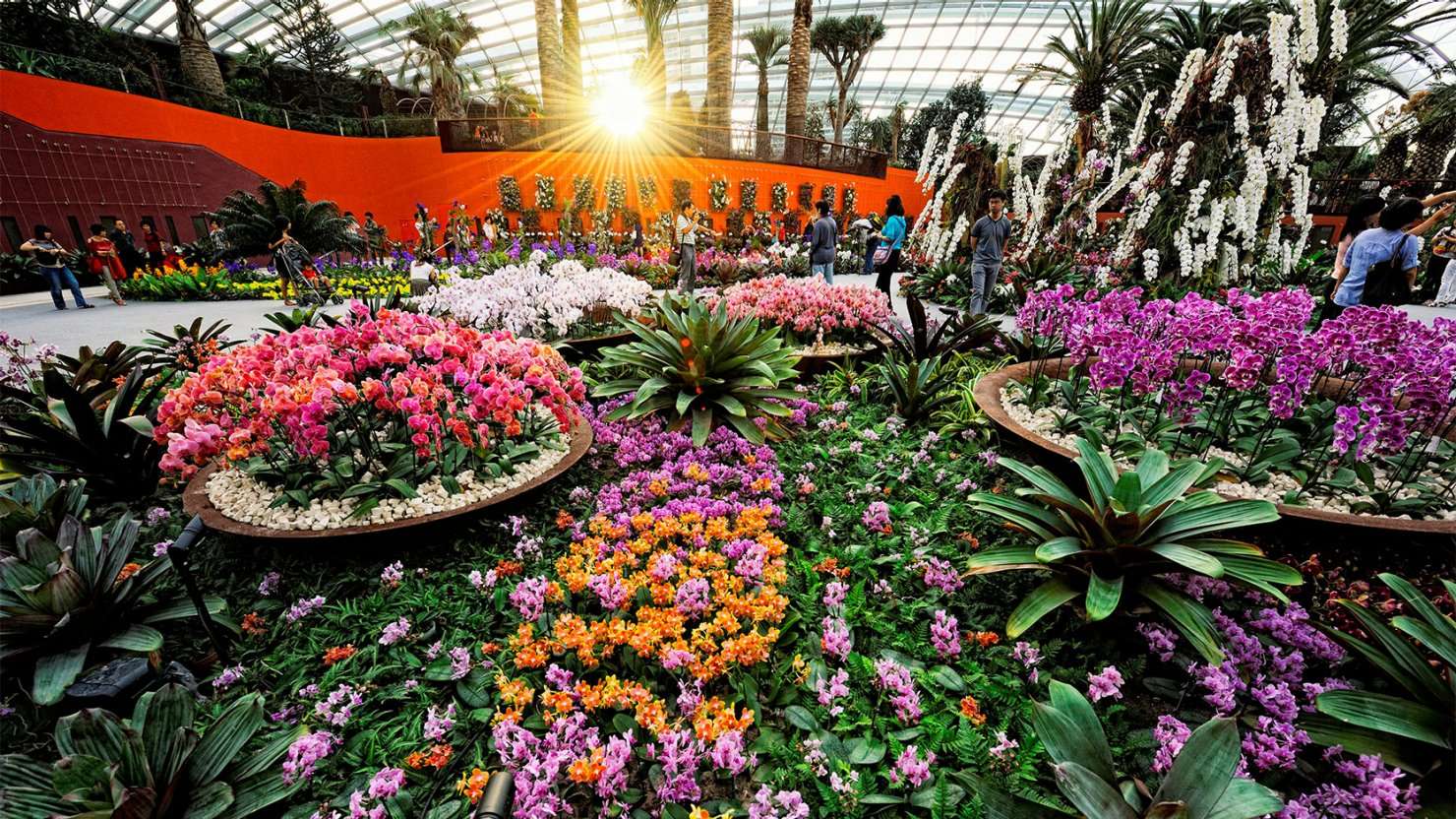 Enter a world of perpetual spring, where unique plants bloom in an ever-changing display of flowers. Flower Dome, the world's largest glass greenhouse, is home to nearly 30,000 plants of over 150 species displayed across nine stunning gardens inspired by five continents — Asia, Europe, South America, Australia, and Africa. Discover plants from all over the world and get ready to be amazed by nature!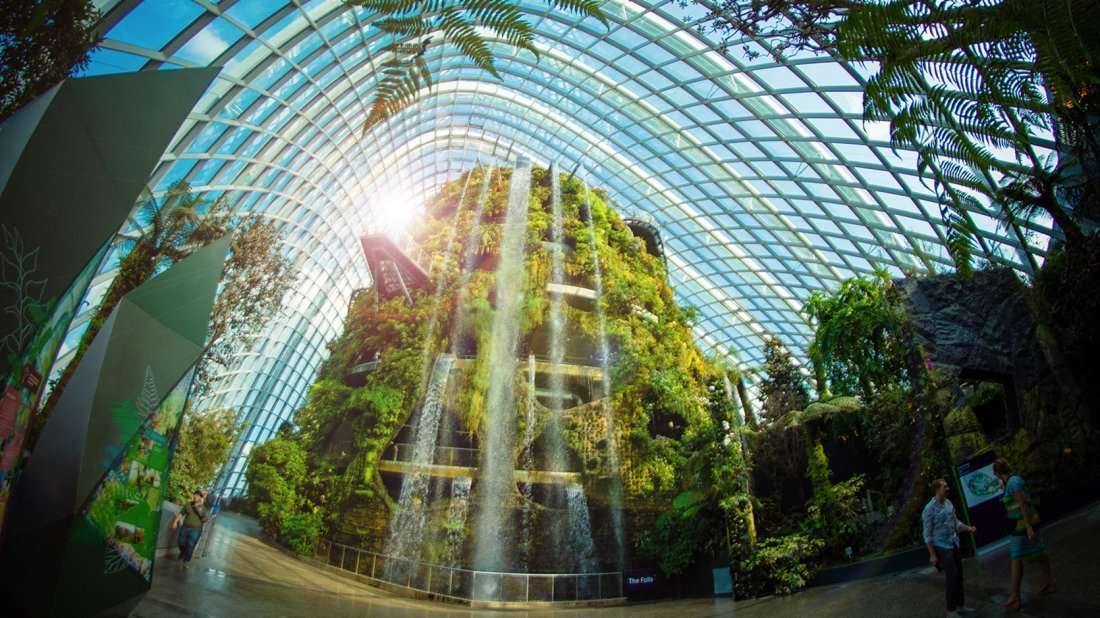 Step out of the concrete jungle into a realm high in the mountains where you can learn about rare plants and their fast-disappearing environment. At 35 meters, the jaw-dropping indoor waterfall in the Cloud Forest is among the tallest in the world! Here, you will also find orchids, ferns, and pitcher plants, as you descend the misty Cloud Walk and Treetop Walk. Take in breathtaking mountain views surrounded by diverse vegetation and hidden floral gems that disappear into the clouds!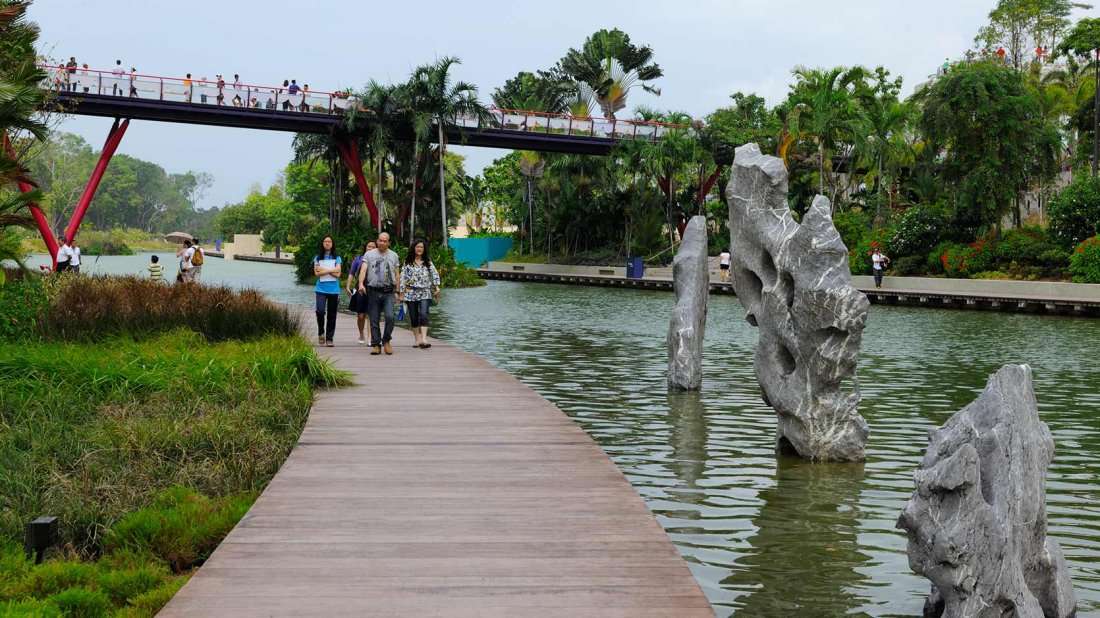 Immerse yourself in the underwater world of the Dragonfly & Kingfisher Lakes and explore this fascinating aquatic ecosystem. Featuring sculptural and planted islands, the lakes are open daily until 2am and are home to a variety of aquatic life, from fish to plants. Glimpse beneath the surface of the lakes!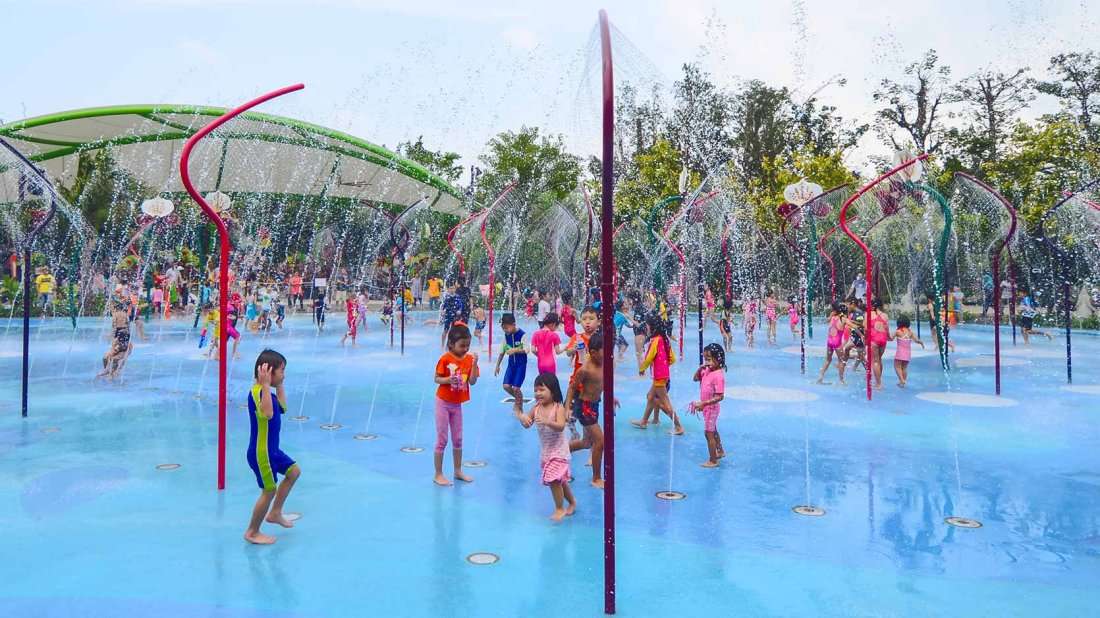 Cool off with a visit to the Far East Organization Children's Garden. From treehouses to obstacle courses, a toddler play-zone and a water play area, there's plenty of fun to be had for kids!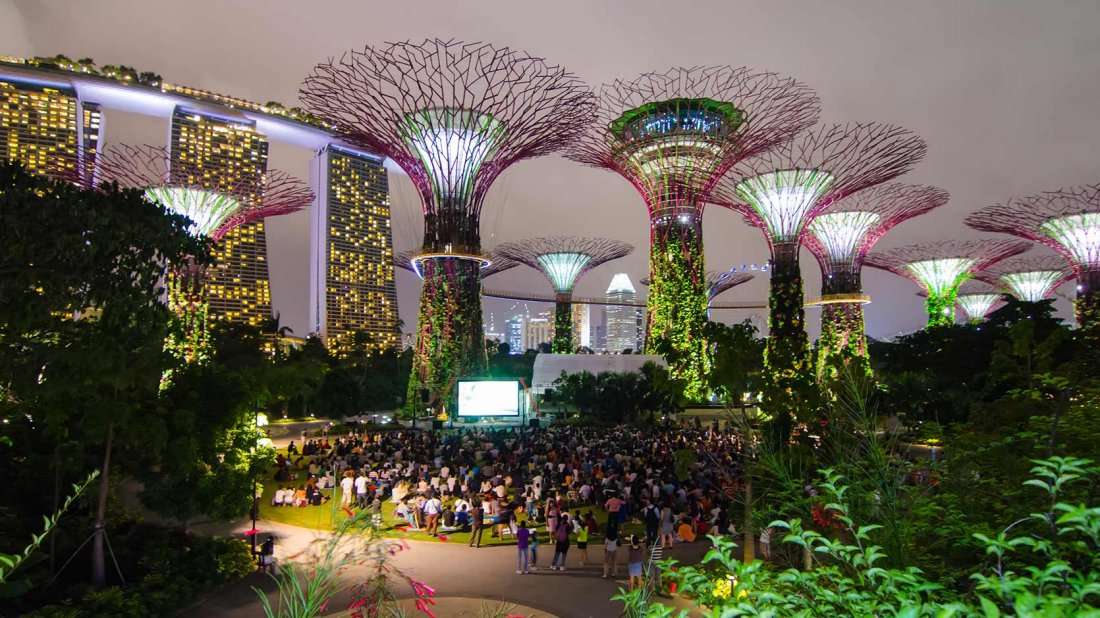 Embark on your foray into the unknown Avatar-like Supertree Grove. Looking like something out of a sci-fi fairy tale, the tree-like vertical gardens measure between 25 and 50 meters tall, averaging about the height of a 16-story building. There are 18 Supertrees in total, made up of more than 162,900 plants and more than 200 species and varieties of bromeliads, orchids, ferns and tropical flowering climbers. These massive mechanical trees enhance greenery and flora in the bustling city by planting, shading and working as environmental engines for the gardens. It's a perfect storm of nature and technology!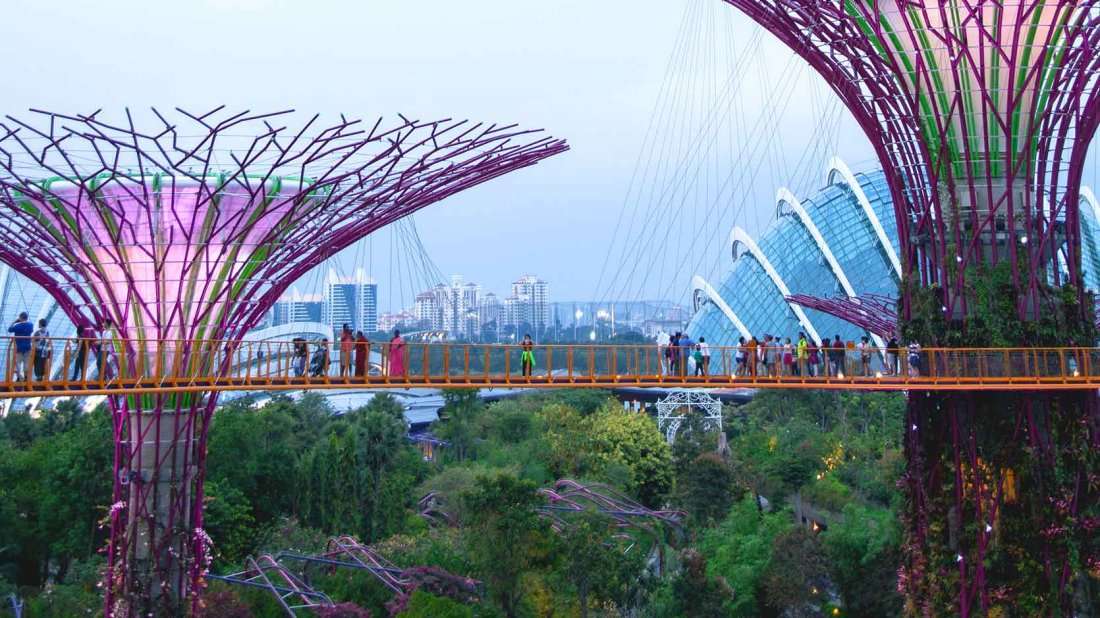 Walk along the 22-metre high OCBC Skyway suspended from the iconic Supertrees and admire the most ravishing scenic views of Marina Bay and Singapore's Skyline. As night falls, catch the dazzling display of light and sound in the OCBC Garden Rhapsody amidst these impressive Supertrees to end your day with a wonderful note! 
Escape the hustle and bustle of Singapore with a day trip to Gardens by the Bay. This is a botanical, cultural and educational highlight not to be missed!
How to get to Gardens by the Bay?
By Train & Bus: 
Via the Circle Line or Downtown Line
Alight at Bayfront MRT Station (CE1 / DT16).
Take Exit B and follow the underground linkway.
Exit and cross the Dragonfly Bridge or Meadow Bridge into Gardens by the Bay.
Via the East-West Line
Alight at Tanjong Pagar MRT Station (EW15).
Take Exit C and head towards bus stop No. 03223 at International Plaza, Anson Road.
Hop on bus 400 and alight at bus stop No. 03371 along Marina Gardens Drive.
By Foot:
From the Helix Bridge towards the Art Science Museum
Follow footpath leading under the East Coast Parkway (ECP) directly to Bay South Garden along the waterfront.
From Marina Bay Sands
Walk across the overhead bridge (Lions Bridge) at Marina Bay Sands Hotel (open daily: 8 AM - 11 PM).
OR Take the underground linkway via Bayfront MRT Station (Exit B).
By Car:
From East Coast Parkway (ECP) & Kallang-Paya Lebar Expressway (KPE) towards the city
Continue onto Marina Coastal Expressway (MCE).
Take Exit 3 to Central Boulevard.
Turn right to Marina Gardens Drive.
From Ayer Rajah Expressway (AYE) towards the city
Continue to Marina Coastal Expressway (MCE).
Take Exit 2 to Central Boulevard.
Turn right to Marina Gardens Drive.
From Ophir Road
Head towards Sheares Avenue.
Exit to Marina Boulevard.
Turn left to Marina Gardens Drive.