Bandung - Semarang Bus and Travel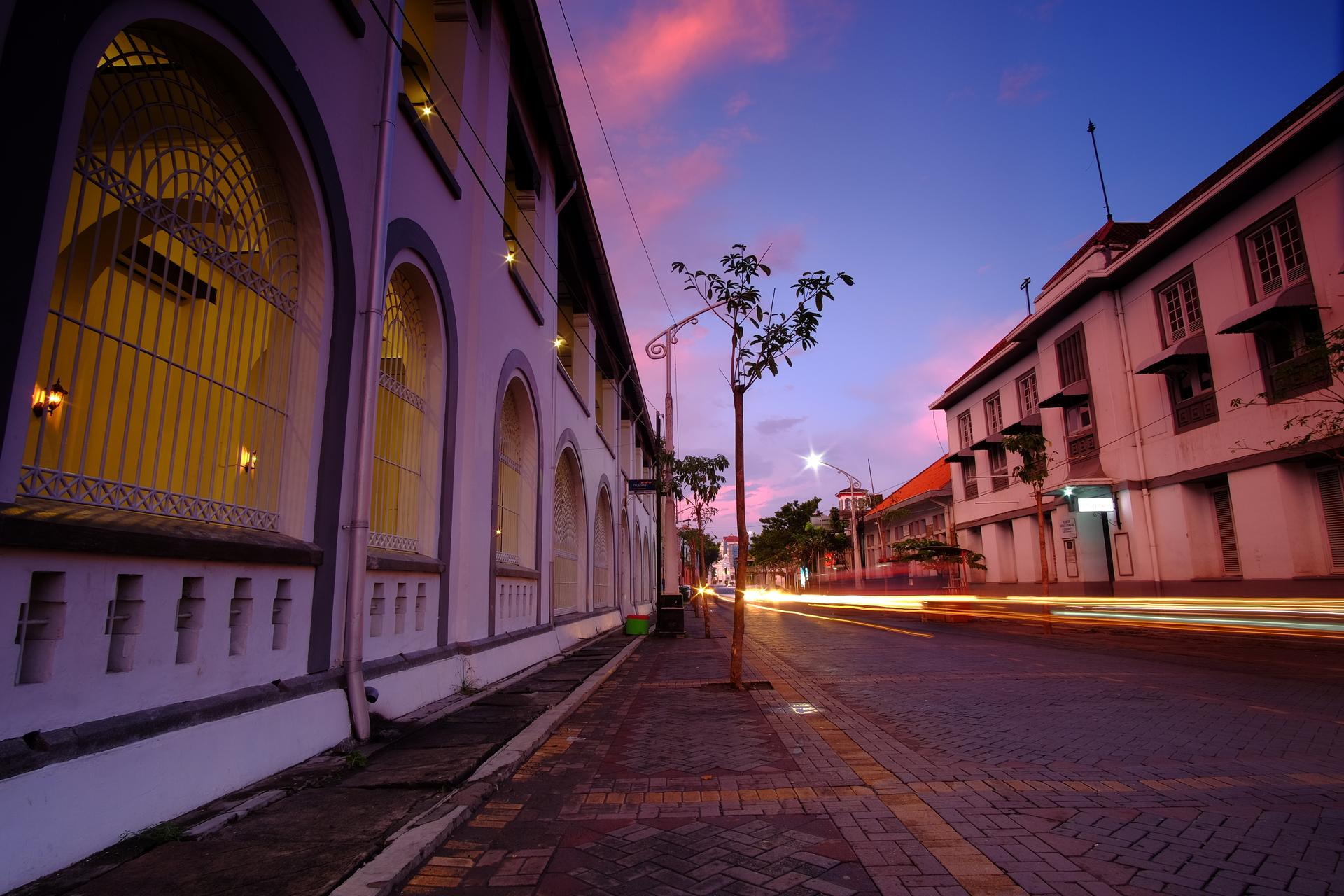 When you mention Semarang, you may remember a few of its icons, such as Lawang Sewu and the lumpia dish. This city becomes the fifth biggest metropolitan city in Semarang and is 373,70 square kilometers wide. The quick development of Semarang makes the city one of the most popular business, economy, culture, and entertainment centers. Semarang has many nicknames, such as The City of Lumpia, Venetie van Java, Port of Java, to The Atlas (Aman, Tertib, Lancar, Asri, Sehat) City. Interestingly, Semarang offers many tourist destinations. Besides Lawang Sewu, there are also places like The Kota Lama (Old Town) areas, Sam Poo Kong, Marina Beach, Brown Canyon, and many more. Therefore, Semarang has become one of the favorite destinations for tourists.
Semarang can be accessed through land from cities around Java, including Bandung. The duration of Bandung Semarang bus and travel is approximately seven to eight hours. Find various Bandung Semarang bus and travel schedules from popular fleets such as Aragon Transport, Dcarolina Trans, PO Nusantara, Daltrans Travel, and many others on Traveloka.
Things to Do in Semarang
Tourist attractions in Semarang are dominated by historical and cultural destinations. One of them is Semarang Old Town (Kota Lama Semarang) that owns many old buildings, mimicking the Netherlands in Semarang. There is also a culinary area rich with Chinese culture, Pecinan Semarang or Semarang's Chinatown. When you visit Semarang, don't miss out on some of these interesting holiday activities!
Explore Top Attractions in Semarang
See More
Spend Your Free Time in Semarang
See More
Advantages of Choosing Travel and Bus from Bandung to Semarang
For those of you who will be traveling from Bandung to Semarang, bus and travel services are great transportation options. Especially for those of you who are unable to travel with private vehicles. Luckily, Traveloka is committed to providing the best services for the passengers of Bandung Semarang travel services. Various operators are guaranteed to have complete and comfortable facilities.
Here are some of the advantages you can get when choosing bus and travel services from Semarang to Bandung on Traveloka.
Unlimited services and operators
Traveloka offers various operators in big cities of Indonesia, including for Bandung Semarang bus and travel route. Every partner has a wide range of facilities, starting from AC, reclining seats, electric socket, to toilet facilities depending on the category chosen.
Official Ticket Guarantee
No need to worry when booking Bandung Semarang bus and travel tickets in Traveloka. Traveloka has officially partnered with dozens of bus and travel operators. Thus, your tickets are officially guaranteed and you will only need to show them in e-ticket form. Easy, right?
Quick and easy booking process
Booking bus and travel can be done anytime and anywhere through Traveloka's app and mobile site. So, no energy and time will be wasted visiting the sales counter. You just need to choose your desired operator, book the tickets, then go to the departure point.