Hanoi is Vietnam's gem visited by millions of tourists all-year-round. It's a city that presents a mix of architecture, tradition, nature, and urban hustle. It's difficult to describe Hanoi with mere words. You must experience its rich culture to understand why you should've gone here sooner.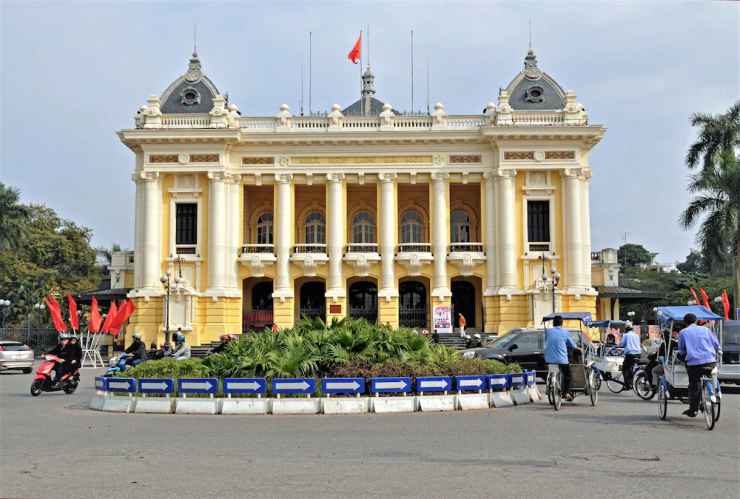 You can stroll along busy streets on your first day, visit temples and old buildings the next day, and then hike luscious forest and mountains on the following day. During your stay, you'll be in the company of friendly locals, so rest assured you're safe and secured in touring the city and its outskirts. Hanoi is also home to inexpensive and world-famous pho and healthy dishes. Once you've tasted Vietnamese cuisine, you'll never forget its taste.
How to Go
International travelers will arrive at the Noi Bai International Airport, which is approximately 45 minutes to an hour from the city center. Taking the bus is one of the cheapest and most flexible options to get to your destination. You can also get to the Hanoi Train Station and go to the city center from there.
Meanwhile, select airlines like Jetstar and VietJet Air have private shuttle buses that can take you to major stops in Hanoi. They're affordable and are very convenient if you're a passenger of these airlines.
Getting Around
The bus is the main mode of transportation in Hanoi. It stops at the major tourist spots in the city and the fare is budget-friendly. Motorbike taxis are excellent for solo travelers. They're fast and they can get you to almost any point in the city.
For a different experience, you can try the 'cyclo' – a three-wheel bicycle somewhat similar to a rickshaw. On the other hand, avoid taxis if possible as they're expensive.
Top Things to Do
Experience fun and interesting cultural trip when you visit Hanoi. One of the most visited and important tourist spots in Hanoi is the Ho Chi Minh Mausoleum. It's dedicated to the country's greatest leader who served from 1945 to 1969. The attraction looks similar to Lenin's mausoleum in Russia.
The Temple of Literature is another prominent tourist spot in Hanoi. It's a well-preserved building built in the 1070s designed to house scholars at that time. Want to know more about Vietnam's traditional art? Watch water puppet shows in the Thang Long Puppet Theatre, enjoy performances in the Hanoi Opera House, and appreciate paintings in the Vietnam Fine Arts Museum.
Probably the most popular tourist spots in Hanoi is Hoan Kiem Lake. At the center of the lake is a bridge-connected islet where the small but picturesque Ngoc Son Temple peacefully sits.
Another popular tourist spot in Hanoi is the Old Quarters district. It has blocks of buildings featuring colonial architecture, streets teeming with scooters and bikes, and sidewalks full of vendors selling souvenirs and local food.
One of the top things to do in Hanoi for nature-lovers is to walk through the Ba Vi National Park. It's famous for the three-peaked massif and the 11th-century temple seated at the summit of the tallest mountain.
For adventure-seekers, one of the recommended things to do in Hanoi is to visit the Perfume Pagoda. To reach this temple complex, you must travel by bus then by boat and then walk up the mountains for minutes.
Also, don't forget to take pictures in the Imperial Citadel of Thang Long and discover its intriguing history while on tour. For souvenirs and other local goods, the Dong Xuan Market is the place to go.
What to Eat
Egg Nog Latte is an original concoction that has been a staple among local cafes since the 1950s. The most popular café that serves the drink is the Giang Café. For a healthy meal, try the Goi Cuon – a spring roll of greens, meat, and coriander. It's best dipped in peanut sauce with mint.
Another favorite among locals is the Bún Chả. It is mainly grilled pork balls served over a bowl of rice vermicelli or bun. Bún Chả Hương Liên is the most famous spot that serves this dish. Meanwhile, Bánh Cuốn is a light dish you shouldn't miss for breakfast. The dipping sauce that comes with it is the secret to this delightful food.
Nightlife
For beer enthusiasts, Vietnam offers a unique drinking culture that daily starts at 4 PM. Don't be shy to have a taste of Bia Hoi, aka street beer, some of which are home-brewed. But if you want to enjoy the nightlife in a pub, Hanoi has numerous rooftop bars that will give you a nice, 360-degree view of the city. The top bars that provide good music are Factory 47, Ne Cocktail Bar, and Binh Minh's Jazz Club.
If you want to get wild and party like crazy, 1900 – Le Theatre is the best place to go. For an upscale drinking experience, Polite & Co. and Attic Cocktail & Wine Lab are the recommended bars.
Where to Stay
For first-timers, Ba Dinh is the district to look for Hanoi hotels. The laid-back suburb is just north of the city center and is home to the most popular tourist spots in Hanoi. For solo travelers on a budget, Hoan Kiem is the place to be. Hanoi hotels here are located near cafes, restaurants, temples, and traditional shops. It's the center of history in the city where the Old Quarter district can be found.
If you're craving for nightlife, the Tay Ho district is the liveliest place to look for hotels in Hanoi. Hip restaurants, budget eateries, vibrant bars, and a lively weekend market are all in this area.
If you have money to spend, Hanoi hotels in the Hai Ba Trung are a great option. They're near fantastic restaurants, massive shopping malls, and trendy boutiques that will entice you to shop 'til you drop.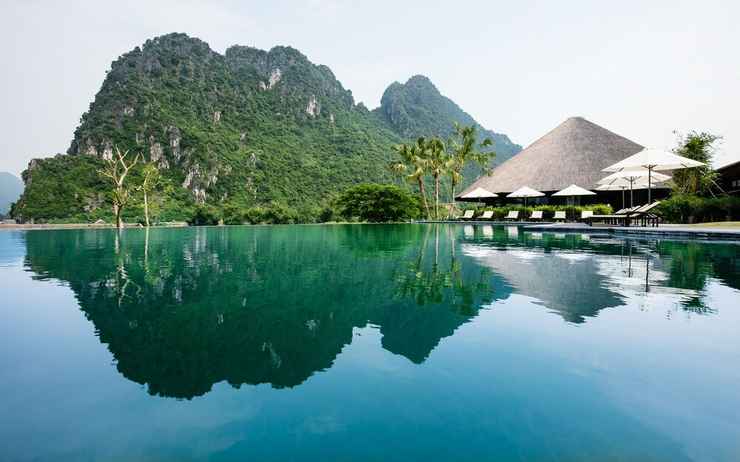 For peaceful accommodations, the neighborhood of Truc Bach is the ideal place for families. Hanoi hotels here are exposed to local cuisine and are near tourist spots for outdoor activities.
Travel Tips
Rent a pocket Wi-Fi device to connect to the internet wherever you go.
Motorbikes are everywhere, so be extra cautious when walking on the streets.
Pay only in local currency even if shops are accepting payments in USD.