Tiket Bus & Shuttle ke Bandung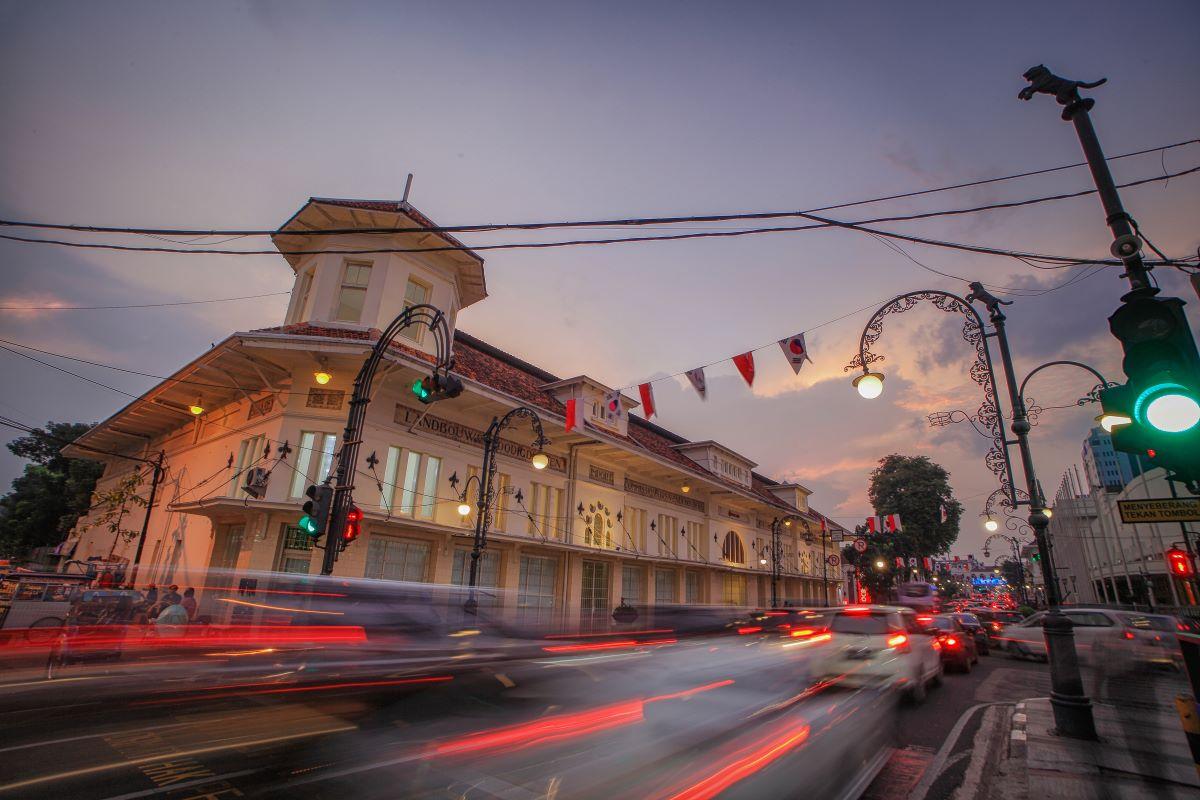 Who does not fall in love with the beauty of Bandung? This metropolitan city as well as the capital of West Java Province is not too far from Jakarta, just around 150 kilometers. As a big city, Bandung has plenty of nicknames, one of which is the Flower City. That is because the city was once considered so beautiful with many flowers and trees growing there. Bandung is known as one of the leading education cities in the country. Various well-known educational institutions exist in the city, for example, the Bandung Institute of Technology (ITB) and Padjadjaran University. Not only that, but Bandung is also famous as a shopping paradise. You can find a variety of malls and factory outlets spread all over the city. To get to the city of Bandung, you can order bus tickets on a platform that makes it easy, such as Traveloka. With Traveloka, you just choose, order, and go to Bandung.
Boarding and Arrival Points in Bandung
Here are the boarding and arrival points for Bus in Bandung Different operators might also have a different boarding and arrival point.
Jalan Soekarno Hatta
Dipatiukur
Cileunyi
Pasteur
Jalan Soekarno hatta 179
Terminal Cicaheum
Bale Xtrans
Alun-alun Soreang
Surapati
Green Batara
Bandung Super Mall
Metro Trade Center
Term Cicaheum Loket 7
De Batara
Oncom Raos
Gedebage
Metro indah mall
Sulanjana
Balubur Town Square
Reasons to Visit Bandung by Bus
There are a number of distinct advantages when you visit Bandung by bus ordered through Traveloka. Here are the advantages:
Easy and comfortable
Taking a bus to Bandung with tickets booked at Traveloka feels practical and gives more comfort. With Traveloka, you can order bus tickets anytime and from anywhere. No need to bother lined up at the bus terminal to buy tickets that are sometimes also full of uncertainty.
Official ticket guarantee
Traveloka officially partners with various well-known and superior bus companies in the country. For this reason, Traveloka always guarantees official tickets. The e-ticket issued is directly connected to all bus and travel partners. If there is a problem with the ticket, Traveloka is ready to return the money by 100 percent. So, you don't need to worry when ordering a bus ticket to Bandung.
Official Ticket Guarantee
No need to worry, Traveloka always guarantees official tickets. The e-ticket issued is directly connected to all official bus and travel partners.If there is a problem with the ticket, Traveloka is ready to refund 100 percent. So, you don't need to worry when ordering a bus ticket to Bali.
Various Payment Methods
Traveloka ensures users can complete bus and travel ticket payments quickly and safely. Partnering with various trustworthy banks, a variety of payment methods are available for greater transaction convenience. Payments for bus and shuttle tickets can be made at your nearest Indomaret and Alfamart, or via ATM machines, bank transfer, or credit cards.
24-hour customer service
Having an e-ticket problem or missing a bus, Traveloka is ready to help 24 hours. In contrast to services at other bus terminals or agents that have limited customer service, Traveloka provides assistance when booking bus tickets until the departure. To reach out to Traveloka's customer service, you can call or send messages on the Traveloka App.
That is a number of good reasons for you to visit Bali by bus. No need to wait anymore, let's order bus tickets at Traveloka.
Tips for Traveling to Bandung by Bus
Before enjoying the excitement of taking a bus to Bandung, you should plan your trip carefully. Here are some tips for comfortable traveling to Bandung by bus:
Take a bus with full facilities
To be able to enjoy your journey, what must be done first is to choose a bus with full facilities. Pay attention to travel interiors. Choose travel that has been equipped with air conditioning and reclining seats. To get a bus to Bandung with such facilities, you can easily find it at Traveloka.
Choose a comfortable and strategic seat
This is important if you want to travel by bus. A comfortable position that you can try while riding the bus is the window seat. The scenery along the way can be more easily seen and make you relaxed.
Put the items in the trunk
If you bring many goods when taking the bus to Bandung, put your luggage or bag in the trunk. This makes you no longer have to bother holding the luggage all the way.
Use a sleeping pillow
Sleeping pillows should be taken if you want to sleep well on the bus trip to Bandung. Even more, if the trip is done at night. The U-shaped pillows can protect the neck and head while sleeping on the bus. With that pillow, sleeping in a sitting position can still feel comfortable.
Enjoy the entertainment in smartphone
Along the journey on the bus to Bandung, there's no harm in maximizing entertainment on your smartphone so you don't get bored. You can listen to your favorite music or stream your favorite movies to get rid of boredom while on the bus. Also, make sure you provide a power bank so that your smartphone has a longer usage duration.