Tiket Bus & Shuttle ke Surabaya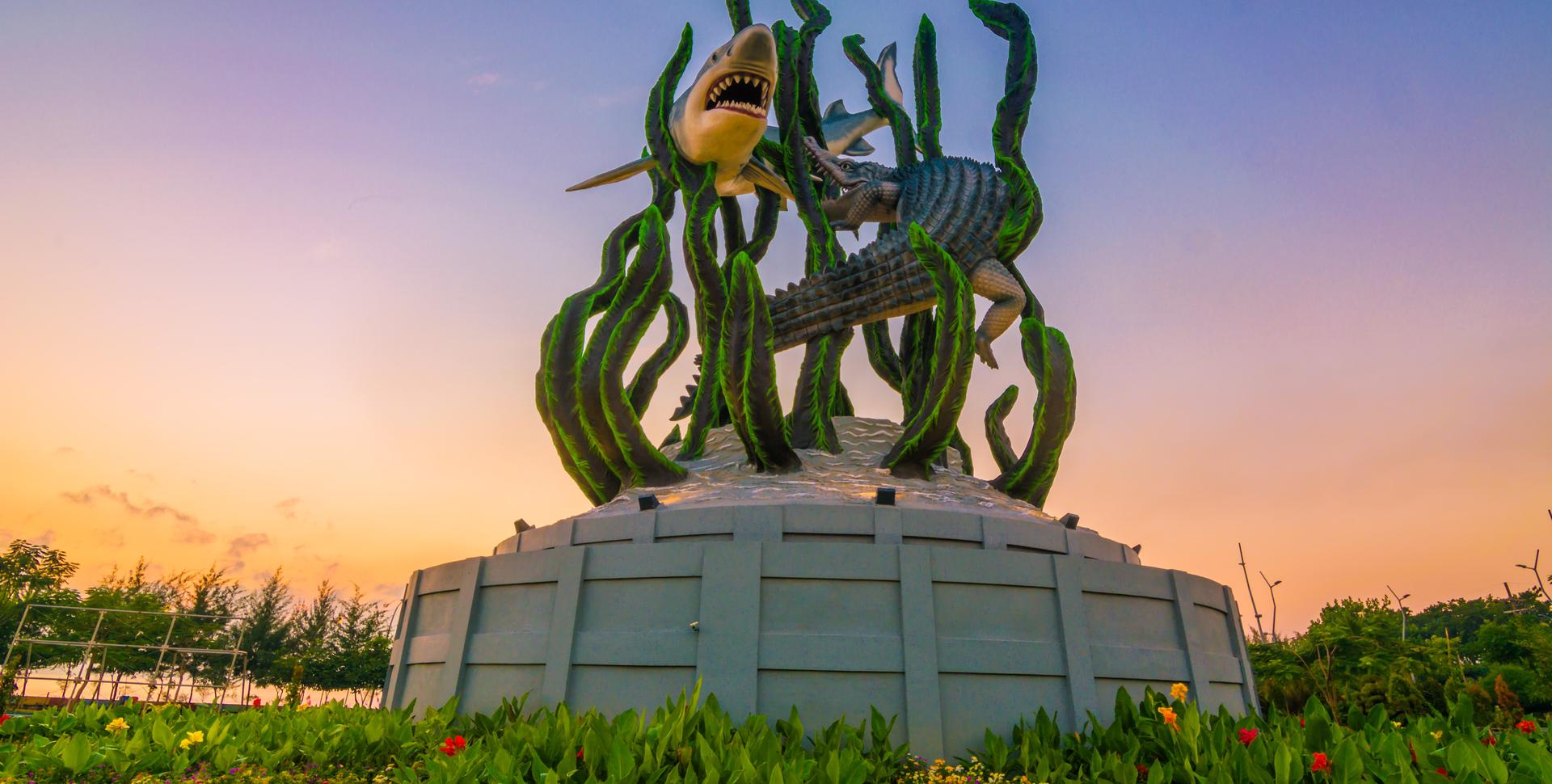 Surabaya. This metropolitan city is one of the most popular cities in the country. As the capital city of East Java Province, Surabaya has relatively high business and economic activities. The city of Surabaya is known as the City of Heroes, remembering the struggle of the 'Arek-arek Suroboyo' in the past which succeeded in eliminating the colonialism of their territory. Not only dubbed as City of Heroes, Surabaya is also referred to as a superior city in terms of education. Numerous students come to Surabaya every year to take various levels of education, from an early age to the university level. To get to Surabaya, you can order bus tickets on a platform that makes it easy, like Traveloka. With Traveloka, you just choose, order, and go to Surabaya.
Boarding and Arrival Points in Surabaya
Here are the boarding and arrival points for Bus in Surabaya. Different operators might also have a different boarding and arrival point.
Terminal Purabaya
Lintas Kota Surabaya
Medaeng
Terminal Bungurasih
Bandara International Juanda
Jalan Arjuna
Pelabuhan Tanjung Perak
Kantor Peneleh
Perak
Kantor Pusat Surabaya
Kota Surabaya
Reasons to Visit Surabaya by Bus
You will get a number of benefits when visiting Surabaya by using a bus ordered at Traveloka. Check out the full review.
Practical and comfortable
No need to bother visiting the terminal or agent to buy a bus ticket to Surabaya. With Traveloka, taking a bus to Surabaya feels practical and easy. Simply open the Traveloka website or the Traveloka App, you can order bus tickets anytime and from anywhere.
Official ticket guarantee
Traveloka has established official partnerships with various trusted bus operator partners in the country. Tickets issued are also guaranteed by the official partner.
If you experience problems with tickets, Traveloka is ready to return 100 percent. You will become more calm when traveling by bus to Surabaya.
24 hour customer care service
Having problems with e-tickets or missing the bus to Surabaya? Don't panic because Traveloka's customer care services are ready to help 24 hours. In contrast to services at other bus terminals or agents whose customer services tend to be limited, Traveloka provides assistance when booking bus tickets until the departure. To take advantage of Traveloka's customer care services, you can call, send email, or write messages on the Traveloka App.
There are various payment options
By ordering a bus ticket to Surabaya at Traveloka, you can choose the most convenient payment method for you. There are various ways to pay for the bus ticket you want, ranging from bank transfers, credit cards, to paying cash through a convenience store.
After making a payment, e-tickets can automatically be accessed on your Traveloka App or via the email you registered.
Watch an interesting panorama
Taking a bus to get to Surabaya is the right choice because you can get exciting experiences along the way.
You can see interesting panoramas, from nature to urban nuances when traveling to Surabaya. That way, you can at the same time relax yourself and take a break from your daily routine.
Tips for Traveling to Surabaya by Bus
Before enjoying the excitement of taking a bus to Surabaya, you should plan your trip carefully. In addition to ordering bus tickets through Traveloka, here are some tips to try when traveling to Surabaya by bus:
Choose a bus with top facilities
No matter where you depart from to Surabaya, try to choose the bus with the best facilities according to your wishes and needs.
For example, if you want to sleep comfortably during your trip, you should choose a bus that provides reclining seats. You can also choose a bus that provides wifi if you want to be satisfied surfing the internet or streaming music or movies.
Bring items as needed
Traveling by public transportation such as a bus means that you have to be wise for your luggage. Carry enough items and put your suitcase or bag in the special baggage provided for passengers.
When on the bus, just bring a small bag containing the main needs, such as food, drinks, medicines, hand sanitizer, and charger.
Prepare entertainment
When riding a bus, boredom might arise when on the trip. To anticipate this, you should prepare some entertainment that can ward off boredom.
Various things that can be done, for example chatting through the device you carry, listening to music, reading books, or photographing the scenery that you witnessed along the way.
Wear comfortable clothes
Traveling long distances by bus can be quite draining. Therefore, do not choose the wrong clothes that can make your comfort disturbed.
Wear clothes made from cotton that is comfortable and able to absorb sweat. Don't forget to bring a jacket or a scarf to help you dispel the cold during night trips.