There are multiple ways to reschedule your booking. First, check the validity period of your booking as indicated on your voucher or ticket. If the date you wish to reschedule your booking to is within the validity period, it is not necessary to modify your booking. Simply show up at any time during opening hours, as long as the day still falls on the validity range.
Alternatively, if your booking has a Reschedule Available policy, the Easy Reschedule feature has been made available for various Xperience activities. You can request to adjust your planned visit date within 2 weeks (14 days) before or after the initial date for free.
From the My Booking menu, you can check the availability of reschedule requests for your booking. Then, follow these steps:
1. Tap Request Reschedule.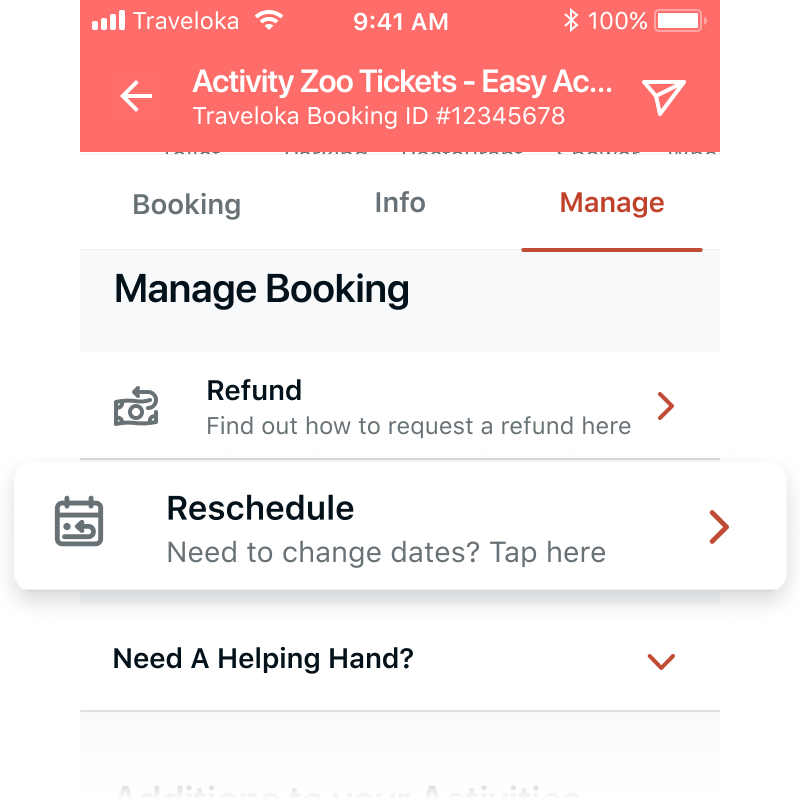 2. Review your current reservation and reschedule policy.
3. Choose a new visit date in the calendar view.
4. Select your preferred time slot and service provider.
5. Scroll down to review the new booking.
6. Proceed to Submit Reschedule Request if your details are correct.
If your new visit date is before or past the validity period, unfortunately it is not possible to reschedule. Instead, you can cancel your booking (review the Refund Policy first) and make a new one for your desired date. Please note that a fee will apply.