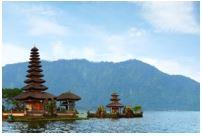 The island of Okinawa lies off the coast of Kyushu, in the far south of the country. Okinawa is the smallest and least populated island in Japan, promising a much slower-paced lifestyle compared to many other destinations in the country. Famous for its clear seas bursting with fish, fantastic food, gentle people, unspoilt beaches and jungle, the island is where the locals' tourists like to wander off to when in need of a refreshing change from the busy metropolitan cities which Japan is often associated with. Okinawa also welcomes a lot of Chinese tourists seeing as their distance are quite near. The island of Okinawa is a great destination for leisure and relax, providing visitors with a total change of pace compared to other cities in Japan and offers fantastic outdoor landscapes.
Best time to fly from Clark Pampanga to Okinawa
The island of Okinawa hosts many festivals throughout the year that may interest visitors. Some of the island's main festivals include the Shurijo Castle Park New Year's Celebration which happens in January, the Cherry Blossom Festival, the Naha Hari Festival that is celebrated in May and many others. Plan your trip in time for a festival. This would be an ideal time to dive into the local cultures and mingle with the people of Okinawa.
Main airports available in Clark Pampanga and Okinawa
Clark International Airport – Serving to the general area of Pampanga with daily domestic and international flights to various cities of the world, is the Clark International Airport. The airport terminal is located approximately 98 kilometres south of Manila in Luzon Island. Being one of the major airports in the Philippines, there are quite a number of airline carriers that choose to operate from the Clark International Airport. This includes Asiana Airlines, Cathay Dragon, Emirates, Jeju Air, Jetstar Asia Airways, Philippine Air, Scoot and Qatar Airways.
Naha Airport – The Naha Airport is the main transportation hub connecting passengers who are travelling to and from the Okinawa Prefecture in Japan. Naha Airport is Japan's seventh busiest airport, handling domestic as well as international flight routes to destinations such as Taiwan, Hong Kong, Singapore, South Korea and more. Other destinations to Asia are available with layovers in Incheon International Airport (Seoul), Hong Kong International Airport and Taiwan Taoyuan International Airport.
Climate Pattern in Clark Pampanga and Okinawa
Okinawa is an island located in the southern region of Japan. The island features a humid subtropical climate bordering on a tropical rainforest climate. The entire Prefecture of Okinawa experience very mild winters, and summers that sees regular rainfalls. It is normal for Okinawa to experience their wettest days during the summer season as this is when rain is abundant.
Highlights attractions in Okinawa
Okinawa Churaumi Aquarium – One of the most popular tourist attraction in Okinawa is the Okinawa Churaumi Aquarium which is located within the Ocean Expo Park. The popular aquarium is a member of the Japanese Association of Zoos and Aquariums. It's a perfect educational indoor attraction for all ages. The aquarium is one of the largest aquariums in the world with fantastic displays of marine life including sharks, rays, turtles and more. The highlight of this aquarium though is definitely the Kuroshio Sea tank which holds 7,500,000 litres of water with whale sharks, manta rays and hundreds of other sea creatures swimming freely.
Okinawa World – Another interesting highlight of Okinawa is the island's very own theme park. Known as Okinawa World, this theme park is dedicated to the local culture. The theme park displays a traditional Okinawan village with highlights such as their focus on introducing the culture and traditions of Okinawa through architecture, food, crafts, music and practical activities. Make sure to explore Okinawa World thoroughly as the theme park is filled with many landmarks which are fascinating, a popular one if the Gyokusendo Cave a 300,000 years old limestone cave which stretches about 5 kilometres.
Iriomote – Known for having an interior which is covered in thick jungle, this island is for those who are feeling a little more adventurous and seeking for some adrenaline rush. Iriomote is located close to Ishigaki Island and is popular among tourists for the outdoor activities that it offers. Iriomote provides jungle trekking and hiking tours and kayaking around the island.