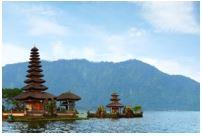 Taiwan is one of the most beautiful cities in East Asia, with a bustling tourism industry that is contributed significantly by its capital, Taipei. As the capital and government seat, Taipei is a political, economic, educational, and cultural centre of the country and without doubt, has many to offer to the tourists near and far.
Best time to fly from Clark, Pampanga to Taipei
The climate in Taipei, having affected by the monsoon, can be said to be humid all year-round with the average temperature between 16.1 degree Celsius in January to 29.6 degree Celsius in July. As such, the peak time to visit Taipei is usually around September to November during the fall season with cool temperatures that make it a nice setup to go out. Therefore one can expect prices to rise around this time. The off-peak season to visit Taipei is typically around March to August during spring and summer. This is because around this time, rain is more common, which causes higher precipitation. This may make it much less of a great time to go out to explore the many attractions available in the city. Visitors should check the weather reports before going to this town. The good thing about the low season is that you will find better flight tickets and hotel deals around this season, provided if you do not plan to let the weather bother you.
Main airports available in Clark, Pampanga and Taipei
Clark International Airport – The Clark International Airport is an international airport that connects the Clark Freeport Zone in Angeles as well as Mabalacat with the outside world, specifically serving Central Luzon and Greater Manila Area, having located in Clark Free Port Zone. The airlines that operate in this airport are AirSWIFT, Asiana Airlines, Cathay Dragon, Taipei Pacific, China Eastern, Emirates, Jeju Air, Jin Air, Philippines AirAsia, Philippine Airlines, Qatar Airways and Royal Air Philippines among others. This airport consists of a terminal complex that is capable of handling 4.2 million passengers per annum, with two more terminals expected to come later by 2025. To go in and out of the airport is easy because there are many types of transportation available in the Clark International Airport for the visitors, as there are regular bus services and air-conditioned jeepneys.
Taoyuan International Airport – Also known as Taiwan Taoyuan International Airport, it is the main international airport in Taiwan serving the Taipei in general as well as the northern part of Taiwan, is the largest and busiest in the country. It is located in Dayuan District, Taoyuan, which can be found 40 kilometres west of central Taipei and was formerly named as Chiang Kai-shek International Airport since its opening in 1979 before being renamed in 2006. It is the tenth busiest airport worldwide by international passenger traffic with two major terminals, which is the Terminal 1 and Terminal 2, while Terminal 3 is under construction and Terminal 4 is planned to be built in future. At an elevation of 34 meters, the airport has two asphalt concrete runways that are 3,660 meters and 3,800 meters long. Taoyuan International Airport is the hub for China Airlines, Mandarin Airlines, EVA Air, UNI Air, Far Eastern Air Transport and Tigerair Taiwan while being the focus city for Cathay Pacific, Thai Airways International and Scoot. Access and transport to the airport are not too hard since the airport is accessible via buses, taxis and MRT lines. There is also a car rental service available.
Climate pattern in Clark, Pampanga and Taipei
Taipei as a city is said to be majorly influenced by the monsoon, has a humid subtropical climate according to the Köppen climate classification which is characterized by hot, humid summers with heavy rainstorms and typhoons at times, as well as short, cold and foggy winters that are affected by the vast Siberian High. The average temperature usually could reach an average high of 26.6 degree Celsius whereas the average low could go down to 20.4 degree Celsius. The precipitation is about 2,405.1 millimetres annually, which will vary between the months with the wettest months from May to September. If you plan to visit Taipei, you will have to take into account the climate pattern mentioned above and make sure you book your flight and hotel early during the peak season as they will get booked quickly.
Highlights attractions in Taipei
Taipei 101 – It feels incomplete to talk about Taipei without mentioning this iconic tower that stands in the heart of Xinyi District. Formerly known as Taipei World Finance Center, this landmark supertall skyscraper was the world's tallest building from 2004. It continued to remain so until the completion of the Burj Khalifa in Dubai in the year 2010. As the modern icon of Taiwan since its operation, the postmodernist architectural style lauds Asian tradition elements that are proudly embedded in modern structure.
Chiang Kai-shek Memorial Hall – Chiang Kai-shek Memorial Hall is a well-known monument and landmark that is built to remember Chiang Kai-shek, which is the first president of the Republic of China. Found at the Zhongzheng District, Taipei, the design was done by Yang Cho-cheng comprises the hall being surrounded by a park at the east end of the Liberty Square.
Taroko National Park – Taipei is not solely defined by its cityscape, it is also blessed by a lot of natural attractions, among them being the Taroko National Park. Established since 1937 when Taiwan was part of the Empire of Japan, Taroko National Park or formerly Tsugitaka-Taroko National Park is one of the nine national parks in the country, covering about 92,000 hectares of area with unique geological and natural resources as well as rich terrain comprising of the renowned gorge which is the highlight of the park.