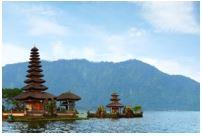 Bangkok, Thailand's capital, is a large city of contrasts with action at every turn. Bangkok welcomes more visitors than any other city in the world and it does not take long to realize why. Marvel at the gleaming temples, catch a tuk-tuk along the bustling Chinatown or take a longtail boat through floating markets. While food is also another of its highlight, no visit to Bangkok would be complete without a glimpse of its famous nightlife.
Best time to fly from Coron-Palawan to Bangkok
Even though it won't make a huge difference, late November and early December may be thebest time to visit Bangkok when the city is drying out from the monsoon season and experiencing a slight cool down and the holiday crowds have yet to arrive. You will also be able to find cheaper flight tickets and hotel deals during this period. September and October areBangkok'srainiest months and is an off-peak season.
Main airports available in Coron-Palawan and Bangkok
Francisco B. Reyes Airport - Francisco B. Reyes Airport is situated in Busuanga Island and operates for the area of Coron. Itis a quaint airport with basic facilities available for travellers. From the city, you can head straight to the airport either by renting a car or van or take ajeepney, which is the local public transportation. The distance between the airport and the city of Coron is about 16.6 kilometres.
Suvarnabhumi Airport (BKK) - The Suvarnabhumi Airport's location is in Racha Thewa, the Bang Phli district of Samut Prakan province, 30 km east of Bangkok. It also unofficially known as Bangkok Airport and is one of the two international airports serving Bangkok, Thailand. It is one of the coolest transport hubs in the world with its long tubular corridors made from glass and steel. The facilities are excellent and there are daily flights to every continent. You will find transport to and from the airport quick and easy too.
Climate pattern in Coron-Palawan and Bangkok
Generally, Coron Palawan and Bangkok enjoy the same climates that are tropical weather. A tropical monsoon climate dominates the weather in Bangkok. As Bangkok holds the claim for being the hottest city in the world, expect day time temperatures to be over 30o C throughout the year. Overall the weather is unrelenting simply because it does not cooldown at night. The twoperiods of April to May and September to October are the most humid. The southwest monsoons arrive between May and October bringing unsettled and cloudy conditions. For many people, this is a welcome respite.
Highlights attractions in Bangkok
The Grand Palace - The dazzling and spectacular Grand Palace is undoubtedly the most famous landmark in Bangkok. It's one must-see sight that no visit to the city would be complete without. The Grand Palace of Bangkok is a grand old dame indeed that continues to have visitors in awe with its beautiful architecture and intricate detail, all of which is a proud salute to the creativity and craftsmanship of the Thai people.
Chatuchak Market - If you like shopping you need to check this place out. If you hate shopping, you need to give this place a wide berth. With over 8000 stalls covering 27 acres of space, this is one of the largest markets in the world. Open every Saturdays and Sundays. It attracts nearly 200,000 visitors a day. You will find everything you could ever imagine for sale here and mostly at local prices rather than tourist prices.
Boat Trip along the Chao Phraya River - Some people refer to Bangkok as the 'Venice of the East' this is due to the Chai Phraya River flowing through Bangkok and all the little canals that feed off from it. The river is the lifeblood of Bangkok and taking a boat trip down the river is fascinating as you will see high rise condominiums and fancy hotels in one part whilst you will see wooden shacks and children playing in the water in other parts. Feel free to get on and off at any of the stops the ferries make to explore the city further.