Known for its cool weather and strawberry fields, Baguio City is one of the few places in the Philippines where you can whip out some of your winter accessories. But families and vacationers flock to the Summer Capital for more than just the pleasant weather.
Despite its building traffic and urbanization through the years, Baguio has maintained its small-town charm. Walking the uphill streets of Session Road, enjoying a picnic in the iconic Burnham Park, and bargaining your way through the night market are just some of the activities that keep people coming back.
Why book an Apartment
An overnight stay in Baguio is never enough time to enjoy all the sights. And considering the long drive, you're better off staying for at least three full days. Luckily for you, Baguio has a ton of spacious apartments to choose from. And because no trip to Baguio is complete without the entire family and some friends in tow, this means you will need more space than a cramped hotel room.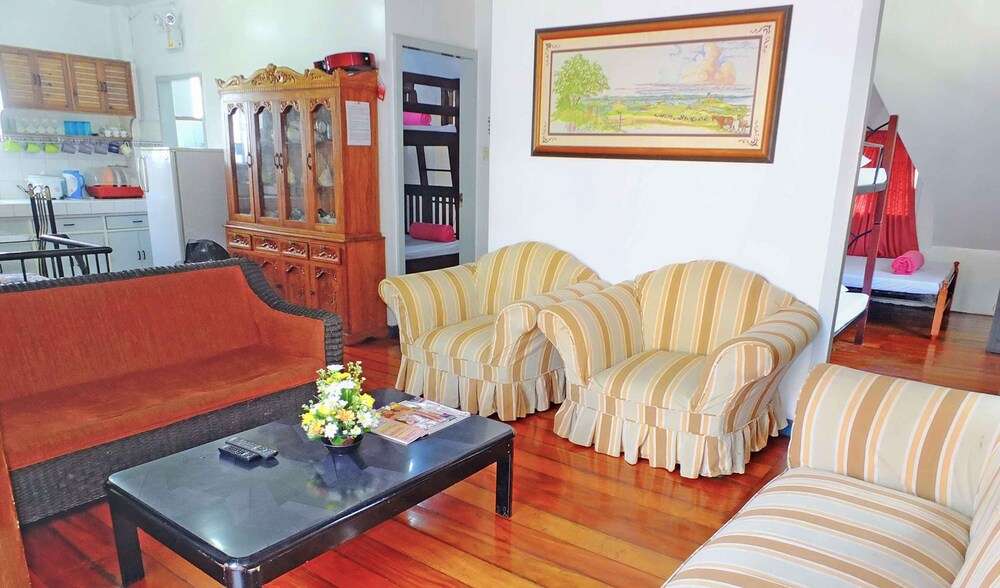 Baguio Apartments are built specifically for guests who are looking for a home away from home in the Summer Capital. So aside from the bedroom, you will also have other shared spaces where everyone can hang out.
Types of Apartments
Since Baguio is no stranger to vacationers from all over the country, many apartments have been built to accommodate the varying needs of guests. If you haven't decided on an apartment just yet, here are some recommendations:
Apartment with View - One of the most amazing characteristics of Baguio is its green terrain. If you can find an apartment that offers views of the mountainside or one of Baguio's lush forests, then look no further. Baguio apartments with views offer a tranquil and romantic ambience unlike anything you can find back home in the city.
Two-bedroom Apartment - If you're traveling with a bunch of people and you want to stay together, booking a two-bedroom apartment is a great choice. You'll have separate sleeping spaces and common areas where everyone can hang out. Two-bedroom apartments typically come with a separate living area as well as a kitchen.
Destination Attraction & Activities
Baguio has a lot more to offer than its cold weather. If you're a first-timer and have yet to plan your itinerary, here are some things you simply can't miss out on:
Search for the best strawberry taho - Taho is easily among the top street foods in the country. Baguio takes it to the next level by replacing the original brown syrup with locally-made strawberry syrup. There are tons of vendors around the city, all offering their own variation of the sweet treat. Some vendors would have significantly chunkier syrup with visible slices of strawberry, while others go for the smoother consistency. If you love taho, this will be like a treasure hunt.
Go bargain hunting - Baguio is home to some of the best second-hand shops in the country. You'll find brand name boots, bags, shoes, and all kinds of things. If you have the eye to spot originals and the patience to go through dusty racks, you must dedicate an entire day to explore all of Baguio's famous ukay-ukays.
Explore the outdoors in Camp John Hay - One simply cannot visit Baguio without making a pit stop at the famous Burnham Park. The park offers everything there is to love about Baguio — towering pine trees, fresh air, nature trails, and more.
How to get around
While Baguio is a fairly small city, its attractions are scattered pretty far apart. The cheapest way to get around would be via jeepney, which are found outside Burnham Park. If you're traveling farther off, you can book a taxi service.