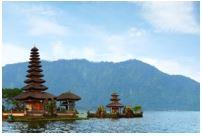 Bangalore, or known as Bengaluru, is listed as one of India's major cities. Bangalore is situated in the southern parts of the country and is connected to several major cities such as Mumbai, Chennai and Kerala. Tourists come to Bangalore for its notable architecture, vibrant nightlife and beautiful parks. Bangalore is multi-ethnic and multi-religious, populated by Hindus, Muslims, Christians, Sikhs and Buddhists.
Best Time to Fly from Clark – Pampanga to Bangalore
Bangalore does not experience extreme weather conditions, so travelling to Bangalore any time of the year is okay. However, the best time to visit would be during its festive seasons such as the celebration of Diwali, which is the Hindu festival of light that usually occurs in October or November, and the Holi Festival. Indian festivities are considered as unique and colourful, so do consider taking part in them. Be sure to book your tickets and accommodation as early as possible to avoid unavailability.
Main Airports in Clark – Pampanga and Bangalore
Clark International Airport – Located between Angeles and Mabalacat in the region of Pampanga, Philippines, this airport serves as the main flight hub to the region. From Manila, this airport is accessible 80 km away. The international airport serves the area of Central Luzon, Northern Luzon and Metro Manila. This airport operates both international and domestic flights. The main carrier that operates at this hub is Cebu Pacific, Philippine Airlines and Philippines AirAsia.
Kempegowda International Airport – Generally serving the city of Bangalore, this airport is the central gateway hub into and out of the region. It is located in a town called Devanahalli, which is 40 km away from the city of Bangalore. This flight hub is also known to be the country's third busiest airport as it provides regular flight routes to several major destinations for both domestic and international routes. The airline carriers that operate at this international airport include AirAsia, IndiGo, Air India, Alliance Air and many more. To access the city from this airport, you can opt to take either taxis or private cars to make your travels faster and easier. Or, you can also ask your hotel to arrange transportation to pick you up from the airport and to the hotel.
Climate Pattern in Clark – Pampanga and Bangalore
Bangalore experiences a tropical savanna climate with a prominent wet and dry seasons. January is usually its coolest month with an average low of 15 degrees Celsius and its hottest month is in April which has an average high of 35 degrees Celsius. Bangalore receives its rainfall from both northeast and southwest monsoons. Its wettest months are from August to October. You shouldn't travel during its rainy season to avoid being stuck indoors.
Highlights Attractions in Bangalore
Bangalore Local Markets – You can find all sorts of products from fresh groceries, fruits, vegetables, fishes, spices to street foods and souvenirs in Krishnarajendra Market. Here, you can haggle all you want for the things that you love and get them at a very low price! These colourful stalls are where you can find authentic Indian produces and products while also enjoying the feel of Indian's daily life. A must-visit if you are in Bangalore.
Bangalore Palace – This palace is the epitome of great English Tudor architecture in its splendour of 19th-century beauty. It is one of Bangalore's main attractions that was built in 1878 for King Chamarajendra Wadiyar. The palace has a mixture of Tudor and Scottish Gothic architecture that was inspired by Windsor Castle in London. Aside from being a major tourist destination, this palace complex is also a host to several different cultural events, shows and marriages. Visiting this palace, you can witness for yourself the elegance and lavish splendour of one of the most powerful dynasties that reigned India once upon a time.