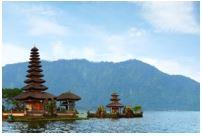 Cairns is considered as Australia's gateway to northern Queensland. From Cairns, travellers can easily make their way to attractions such as the Great Barrier Reef, the Daintree rainforest, the Atherton Tablelands, Cape Tribulation, Port Douglas, Palm Cove, Mission Beach and much more. Travellers will find that all around the city are various waterfalls, crater lakes and spectacular mountainous countryside. In the north of the city lies several famous beaches including Kewarra Beach, Trinity Beach, Yorkeys Knob, and Palm Cove. Cairns, being Australia's 16th largest city, ranks in Australia's top five holiday destinations for international visitors and offers plenty of things to do in Cairns. Whether you are backpacking around Cairns, planning to dive, just visiting the forests, or heading deeper inland, Cairns should certainly be a stop in your visit to Australia.
Best time to fly from Clark - Pampanga to Cairns
Peak tourist season in Cairns is from May to November as these months are considered as the dry season in Cairns. Despite the pleasant weather, it may not be the best time to visit as crowds can get out of control and accommodation prices can be high. The wet season in Cairns starts in December. Expect the weather to be very wet and humid with high rainfall. Two of the main sights: Cape Tribulation and the Daintree Rainforest are especially susceptible to flooding. During the wet season parts of the Daintree National Park can only be accessed by 4-wheel drive. However, travellers need not worry as 4-wheel drive buses also run during this time to take there safely.
Main airports available in Clark - Pampanga and Cairns
Cairns International Airport (CNS) – Cairns International Airport is located only 7km away from the city of Cairns and the airport consists of both domestic and international terminals. The hub handles international flights as well as domestic flights to all major Australian cities, tourist destinations and regional destinations throughout North Queensland. The airport is the 7th busiest airport in Australia with 18 direct international flights and 30 domestic routes, handling over 4.1 million passengers annually. There are direct domestic flights to Brisbane, Gold Coast, Sydney, Melbourne, Adelaide, Perth, Darwin, Townsville and Toowoomba as well as to Alice Springs, Ayers Rock (Uluru) and regional centres across North Queensland. For travellers coming in from the Philippines will have to fly first to a major city airport in Australia (like Sydney or Melbourne) before flying into Cairns via a domestic flight.
Clark–Pampanga International Airport (CRK) – Clark International Airport conveniently located in the Mabalacat - Angeles area of Pampanga. Its location makes it easy for travellers who want to avoid Manila's busy streets. The airport is also easily accessed by road from Subic, Metro Manila and North Luzon. This airport handles international and domestic flights including China Eastern Airlines, Jeju Air, Philippine Airlines and Cebu Pacific. Besides that, it also operates for cargo airlines like FedEx Express, UPS Airlines, and many more. The distance between this airport and the city is only about 1.1 kilometres. By taking a taxi, the taxi fare is around PHP 232.41.
Climate pattern in Clark - Pampanga and Cairns
Cairns is a city located in Far North Queensland. The area experiences hot, humid, wet summers (December – February) and mild, dry winters (June – August). During summer in Cairns, average temperatures range from 23 - 31°C. Winter in Cairns brings slightly cooler temperatures and lower humidity, making it the peak tourist season. Average temperatures range from 17.5 - 26°C and there is low rainfall.
Highlights attractions in Cairns
The Great Barrier Reef – The reefs are considered as Cairns top attraction and one of Australia's greatest treasures. Listed as a World Heritage site, the Great Barrier Reef stretches for more than 2,300 kilometres. The reef is also one of the planet's richest ecosystems, with a dazzling diversity of hard and soft corals and countless species of fish, molluscs, and other marine animals, including dolphins, turtles, and sharks. The best way to see this remote natural wonder is on an organised tour where you're free to indulge in activities such as snorkelling or diving. Travellers can also opt to see the reefs from the air by taking a helicopter tour from Cairns.
Tjapukai Aboriginal Cultural Park – Nestled serenely in lush rainforest, the park is located about 15 minutes' drive from Cairns. The park offers enriching insight into one of the oldest cultures on earth. For more than 25 years, the centre has been a popular stop on the tourist circuit and often organises dance performances, music, storytelling, and exhibits that highlight the fascinating culture of the Tjapukai people. Travellers interested in a more interactive experience can visit the park during the day and learn how to play the didgeridoo, fling a boomerang, throw a spear, and discover the medicinal bonuses of bush tucker. Night visits, on the other hand, offer a buffet dinner, fire-starter ceremony, and live performances.
Daintree National Park - The Daintree Rainforest and the Great Barrier Reef are both UNESCO World Heritage sites which can easily be visited as a day trip from Cairns. The rainforest is located about 140 kilometres north of Cairns and visitors should make it a point to stroll along the shore at Cape Tribulation, and see the coral reefs thrive in shallow waters along the beautiful jungle-backed beach. Adventure enthusiasts will also enjoy the fact that various activities such as jungle trekking, hiking, diving, snorkelling, and kayaking are all available at this park. Travellers with children can hand-feed kangaroos and see other native Aussie animals at the Wildlife Habitat Port Douglas.