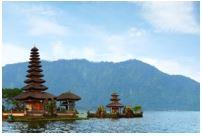 Sendai is the capital of Miyagi Prefecture, located in the Northern part of Japan. It is the largest city in the Tohoku region and the second-largest city in the North of Tokyo. The population is 1,030,000 people according to the census conducted in 2005. The hometown of the famous Japanese-Canadian band Monkey Majik had experienced severe damage due to the earthquake and tsunami that occurred in 2011. The city was founded by Daimyou Date Masamune in 1600 and had other names which are the city of trees. In the summer, the Tanabata Festival held in Sendai is the largest festival in Japan.
Best time to fly from Clark - Pampanga to Sendai
Sendai's highest and hottest periods are marked by January, March and April. Hotel rates will be more costly than any other month, as will airline fares. However, if you purchase a flight or accommodation reservation sooner, you can still get excellent deals. Travellers' lower month is in December. If you visit Sendai that month, you can get affordable plane tickets and accommodations.
Main airports available in Clark - Pampanga and Sendai
Clark International Airport – is a Pampanga Province International Airport. It is the Philippines' primary international airport within the Angeles and Mabalacat Clark Freeport Zone. Located 80 km northwest of Manila, is where Clark International Airport located. The Subic-Clark-Tarlac Expressway provides access to Clark International Airport. Clark International Airport serves the main and northern Luzon. Clark International Airport Corporation (CIAC) is managing and operating the airport. However, the Philippine Air Force is using the Southern portion of the airport. International and national airlines operate at Clark International Airport. A new terminal building for passengers is under construction and is anticipated to be completed by 2020.
Sendai Airport – this airport is an airport located in Natori city, Miyagi. It is situated 13.6 km Southeast of Sendai city, Japan. This is the primary airport that serves Sendai city. The nickname of this airport is Sendai International Airport. There are a total of four terminals available in this airport.
Climate pattern in Clark - Pampanga and Sendai
According to the climate classification by Koppen, Sendai has a humid continental climate. It has warm and wet summers while during winters, Sendai's experiencing cool and dry weather. Winter in Sendai is cold, with an average temperature of 1.5 °C. However, during August, Sendai city has an average temperature of 24.1 °C.
Highlights in Sendai
Zuihoden - is the Date Masamune burial place. This place was built in 1637, a few years after Masamune died. The colours in this beautiful building decoration contain thick cultural characteristics of that era. Temple visitors can feel a calm and sacred atmosphere surrounded by trees. You can enjoy the beauty of the four seasons in this place, the Ajisai flowers when tsuyu which is the rainy season before entering summer, momiji/maple leaves in autumn and snowy scenery in winter.
Osaki Hachimangu – it is built by Date Masamune in 1607 with Gongen-zukuri style. Gongen-zukuri is one of the Shinto shrine style buildings with the characteristics of Heiden, Kamisama and Honden which are the centre of the building, the offering place and main part of the building that they believed to be the God's residence.
Sendai Castle - Another name of this castle is "Aoba Castle". The East and South sides are bordered by a ravine which also acts as a natural fortress against enemy attacks. The interesting part is that you can see Sendai City and the Pacific Ocean from the ruins of this castle.