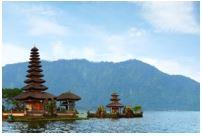 The city was once known as Dadiangas and changed its name to General Santos. It was named after General Paulino Santos, former Philippine Army General Chairman. General Santos or officially the City of General Santos. The name abbreviation for this city is GenSan and it is a very urbanization class 1 in Soccsksargen, Philippines. It has a population of 594,446 people according to the census in 2015. It is the 15th most populous city in the Philippines and is located on the island of Mindanao. It is a regional centre for trade and industry in the Soccsksargen region. The main economic activities of the city are in two sectors namely agro-industry and fisheries.
Best time to fly from Dumaguete to General Santos
February and March are the least seasons of General Santos's tourists. Not only are tourists lacking, but most hotels offer cheaper rates to attract tourists this season. Occasionally, travel companies are also rewarding or offering discounts for excursions to General Santos to attract tourists in these months. In General Santos, the peak of tourism takes place in January. Higher accommodation rates than other seasons. At Christmas time are a very busy date and a date that you should avoid if and not in a busy state. Between May and October is the rainy season. But it's a great time to enjoy General Santos without having to wait a long time somewhere to buy things or scramble with others to choose a place to relax. So be prepared if you come at this time.
Main airports available in Dumaguete and General Santos
Sibulan Airport - It is also known as Dumaguete Airport or Dumaguete-Sibulan Airport. This airport serves the public areas of Dumaguete. The airport is named after its location located in the city of Sibulan in the North. The airport is classified as the first-class airport. It provides daily flights to and from Manila and Cebu via Cebu Pacific, Cebgo and PAL Express.
General Santos International Airport - General Santos International Airport is the largest airport in Mindanao capable of controlling wide jets such as Airbus A340 and Boeing 747. It has a concrete base of 3,227 meters. Flights to and from Manila, Iloilo and Dumaguete are currently being operated at the airport by Philippine Airlines and Dumaguete Pacific. General Santos International Airport is the second busiest airport in Mindanao and the 9th busiest airport in the Philippines. It opened on July 6, 1996, for the public.
Climate pattern in Dumaguete and General Santos
General Santos has a tropical wet and dry climate. General Santos has two seasons, seasons and wet seasons. It is dry and sunny throughout the year with occasional rain from June to December. The General Santos temperatures can reach 36 degrees Celsius in summer from March to May and as low as 18 degrees Celsius in the mountains during the rainy season. The average temperature is about 24 to 34 degrees Celsius and considered to be one of the driest places in the Philippines, even with a less pronounced dry season.
Highlights in General Santos
Sanchez Peak - Puncak Sanchez is in Sitio balakayo, Barangay Olympog. One of the tourist destinations for mountain fans and outdoor activities. It takes an hour's walk for seasoned experienced climbers and 2 hours for inexperienced. The mountain has an elevation of approximately 250 meters above sea level. While trekking to the top, you can have a view of Sarangani Bay.
Watergran Beach Resort - Watergran Beach Resort will bring tranquillity to you. The smell of salty water, the wind in your face, the gentle wave of emotion all combine to create a sense of peace and a calm place. Watergran Has a functionary hall for any occasion or seminar. There are multiple pools and a beach for everyone to enjoy. The food and service here are excellent too. Enjoy classic local cuisine and various types of tuna dishes.
Klaja Karst - Klaja Karst is in Barangay Conel 15 kilometres away. You can ride a vehicle at 15 pesos. Flower Spring is in the heart of the Kalaha Karsts Area. This place has a campsite for tourists and stargazing is a great night's activity. The cave has an indoor pool that is about three meters wide and 22 meters wide.