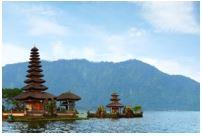 Fukuoka is an urban wonderland that still preserves its historical sites within a modern city. The city is in Kyushu – one of the populous metropolis in Japan. It boasts to be the largest city and the capital city of Kyushu island. Fukuoka has it all, the mountains, historical culture, and seaside, making it a luminous delight for travelers to explore.
Best time to fly from Bacolod to Fukuoka
Fly to Fukuoka depending on which seasons you would love to experience. If you would like to see Fukuoka in springtime, come in between April and May. Light layers of your clothing would be sufficient, to combat the cool weather. Summer starts in June till September, the weather is hot and humid, so best if you wear undershirts and sunblock when you go outside. To each their own's opinion, many people find Fukuoka is at its best in autumn. Beginning in October till November, the weather will be very pleasant and temperate, but the temperature will slowly drop in the evenings. The winter – starts in December till March – is relatively cold, and snowfall is rare. Still, layers are advisable during this period.
Main airports available in Bacolod and Fukuoka
Bacolod – Silay Airport - In Negros Island, Philippine, Bacolod-Silay Airport is the major airport built for the people in Metro Bacolod. The airport is nestled 15 kilometers from Bacolod where you can reach there using shuttle transportations or tricycle. Just to help you to navigate better in the airport, the passenger terminal is divided into three levels. The first level is for the check-in counter and the arrival area, while the second and the third levels are for lounges and viewing deck consecutively. Main airlines that operate here are PAL Express, Philippines Airlines, Cebgo, and Cebu Pacific. If you happen to arrive early or later than your required time, you can have a meal at the eateries here.
Fukuoka Airport - Located three kilometers from Hakata Station, in Fukuoka, this airport provides aviation service internationally and domestically. Fukuoka Airport is Japan's fourth busiest passenger airport. Please note that Fukuoka Airport has two terminals – domestic and international. The domestic terminal' is linked to the subway, while the international terminal is only can be reached using the road. For both terminals, the management has prepared taxi (costs around PHP 730), car rental service, public buses and shuttle buses to bring the visitors to the nearby city center. Adding to that, Fukuoka Airport has given various services and facilities for both terminals such as banks, VIP rooms, restaurants, post offices, museums, etc.
Climate pattern in Bacolod and Fukuoka
It is important to know the climate of the place that you want to go. Hence, you can plan well the cloth that you are going to pack and a suitable itinerary for your trip. In this case, Fukuoka is a place with a humid subtropical climate. The summers here are humid, but the winters are mild. In general, Fukuoka is a great place that its temperature does not fluctuate much. The average temperature in this city is 16.3 degrees Celsius. If you plan to come here in June or July, bring along umbrella or raincoat as those two months fall under the wet season. The other months you would want to avoid are February and March. Tourists are hovering over Fukuoka during that period, make sure you book your flight ticket and hotel as early as possible.
Highlights in Fukuoka
Fukuoka Castle – Once a home for the aristocrats, Fukuoka Castle or also familiar by the name Maizuru Castle was a massive complex. The castle that you are going to see is only a small fragment of the original one. Its garden is going to be a joy to behold, 1,000 cherry blossoms will embellish Fukuoka Castle. The scenery will be spectacular.
Namzoin Temple – The colossal statue of Reclining Buddha draws more than a million pilgrims to visit the temple. It was said to be the most enormous bronze statue in the world. Even the statue of liberty cannot top its size. This place is adjoining to an old-fashioned village of Sasaguri, a beautiful place that you can swing by. While you are there, come by Tocho-ji the oldest Kyushu's Shingon temple. The acclaimed wooden Budhha over there is worth to be adored.
Fukuoka Tower – Glorious height, avant-garde architecture, reflective window glasses are the reasons why Fukuoka Tower is notable to many. Fukuoka Tower is currently Japan's tallest seaside tower. Spend some time with your beloved ones on the observation deck and enjoy the 360-degree view of the metropolis.