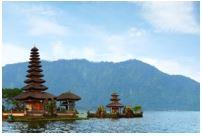 Jakarta is one of the most rapidly growing city and also the largest city in Southeast Asia. It is ranked as the second-most populous city in the world after Tokyo city. It is located on Java Island and it is the capital of Indonesia. It is also given the alpha world city title due to its significant economic network to the world.
Best time to fly from Manila to Jakarta
Jakarta is a city that often struggles with flood disaster. This city is slowly sinking by 17 cm year by year due to the rising of sea level. Jakarta is one interesting city to tour but, make sure you plan your time right. The best time to visit Jakarta is during its dry season, from June to September. Hence, visitors get to tour around the city without limitation.
Main airports available in Manila and Jakarta
Ninoy Aquino International Airport – Shortly known as NAIA or commonly called as Manila Airport, Ninoy Aquino International Airport is an international airport serving majority international flight routes to and from Manila. It serves the entire Manila and other nearby provinces. Not to get confused with Clark Airport that handles mostly low-cost carriers and also serves Manila and its nearby provinces. From Manila Airport, you have two choices of airlines that provide direct flights to Jakarta; Cebu Pacific and Philippines Airlines. You may visit Traveloka.com to search and book for your flight ticket. Once you set your destination, you will see a list of airlines to take you to Jakarta. Choose the airline that suits your tentative and preference.
Soekarno-Hatta International Airport – Situated about 20 kilometres away from Jakarta city centre, it is the main airline entrance to Jakarta. Jakarta is one famous tourism city. Thus it is recorded to handle approximately 66.9 million passengers in 2018. This airport sometimes faces congestion and struggles to accommodate 81 aircraft movement per hour. It is globally known as 'mega-hub' in the Asia Pacific when it is ranked as the 7th most connected airport in the world. This ranking has further developed the airport to be well equipped with public transportation, airport hotel, golf course and a few more.
Climate pattern in Manila and Jakarta
Manila and Jakarta share an almost similar climate and weather pattern. The tropical climate pattern influences both. The average annual temperatures in Manila range between 25 to 29 degrees Celsius while Jakarta range between 26 to 31 degrees Celsius. Whereas, the average annual precipitation recorded in Manila is slightly higher of 2047 mm compared to Jakarta 1855 mm. There are no significant differences, in term of climate and weather between these two cities.
Highlights attractions in Jakarta
Beautiful Indonesia in Miniature Park – Jakarta is known as a melting pot of Indonesians from various religions, races and cultures. To get to discover the entire Jakarta just in a day, you are suggested to pay a visit to this Miniature Park. It is located at Cipayung Raya East Jakarta. It is rather known as an educational park. Visitors get to learn about so many cultures portrayed in different architectural building designs. Every design has its own uniqueness.
Jakarta Old Town – Jakarta Old Town is situated at Kali Besar Timur, Jakarta. It houses a few museums for you to visit. It is a site rich with colonial-era history. It is very relaxing to walk around the town, discovering new knowledge about Jakarta and try the coffee at the famous Batavia Café.
Museum Bank Indonesia – It was once operated as the first bank in Indonesia. Currently, it is operated as the Museum Bank Indonesia. It is located at Pintu Besar Utara West Jakarta. In this museum, it embraces the financial history and economic growth of Indonesia. From one colonized country to an alpha world city, visitors will be amazed by Indonesia.