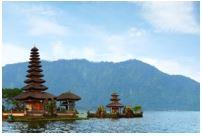 Kuala Lumpur is the capital city of Malaysia. It is one of the fastest economic development in Southeast Asia. This city serves as the business and cultural hub of Malaysia. It hosted many international events, including Southeast Asian Games and Commonwealth Games. Kuala Lumpur is also known for its tallest twin tower in the world called the Petronas Twin Towers. Malaysia is a multicultural country which consists of Malay, Chinese and Indian community. In Kuala Lumpur, the visitors will find religious sites like temples, mosques and churches. The visitors will also get to learn the local culture by witnessing each of the community's festivals. For example, Deepavali, Raya celebration and Chinese New Year. Besides that, Kuala Lumpur is famous for its lively nightlife scenes. Most of the street markets and food stalls in this city open until late at night.
Best time to fly from Manila to Kuala Lumpur
Like any other cities in Malaysia, Kuala Lumpur has two types of seasons: a dry season and a wet season. The dry season happens from May to August and it started again from December to February. Whereas, the wet season will happen from March to April and September to November. There are two peak seasons in this city which is from December to February and May to July. Loads of visitors prefer coming to this city during these periods because the weather is nice. Moreover, for those who come to Kuala Lumpur at the end of the year, they can experience celebrating Christmas and New Year. Meanwhile, the wet season is the off-peak season of this city. The visitors will feel uncomfortable to visit outdoor places with heavy rainfalls and high humidity. Hence, the best time to visit Kuala Lumpur is from May to July.
Main airport available in Manila and Kuala Lumpur
Ninoy Aquino International Airport - Ninoy Aquino International Airport is serving for the area in Manila. It has four terminals. This airport operates for international and domestic airlines which include Cebu Pacific, China Airlines, Emirates, and AirAsia. Besides that, this airport manages for cargo airlines. Among them are MASKargo, FedEx Express, China Airlines Cargo and EVA Air Cargo. Ninoy Aquino International Airport is located about 7 kilometres from the city centre. By taking a taxi, the taxi fare will be around PHP 380 to PHP 450.
Kuala Lumpur International Airport - Kuala Lumpur International Airport (KLIA) is the biggest international airport in Malaysia. Situated in Sepang, Selangor, this airport operates for Klang Valley area. It is the hub of Malaysia Airlines, AirAsia, AirAsia, Malindo Airlines, MASkargo and UPS Airlines. This airport features three runways and two main terminals: the KLIA main terminal and the klia2 terminal. There are a lot of international and domestic airlines operates in this airport. Among them are AirAsia, All Nippon Airways, Cebu Pacific, Etihad Airways, Malaysia Airlines, Turkish Airlines and many more. This airport also gives for cargo airlines, including Cargolux, FedEx Express, MASkargo and Silk Way Airlines. The distance between Kuala Lumpur International Airport and Kuala Lumpur is about 54.7 kilometres. By getting on a taxi, it will cost around MYR 74, which is about PHP 925.21.
Climate pattern in Manila and Kuala Lumpur
Malaysia is located near the equator. Therefore, the whole cities in Malaysia will experience a tropical climate. Same goes for Manila, Philippines. The average annual temperature in Kuala Lumpur is 27.1 degrees Celsius. During the dry season, the weather stays hot and humid most of the days. The probability of rainfall is less compared to the wet season. The visitors will enjoy doing outdoor activities and sightseeing since the weather is in good condition. As for the wet season, this city will be hit by thunderstorms and heavy rains.
Highlight attractions in Kuala Lumpur
Batu Caves - Batu Caves is one of the main landmarks in Kuala Lumpur. It is a limestone hill which consists of caves and Hindu temples. The Hindu temples are built to dedicate to Lord Murugan. There are three main cave temples in this place. The biggest cave, called the Temple Cave, is placed at the highest point of the hill. The visitors are required to climb 272 stairs to reach the Temple Cave. The temple cave houses many Hindu shrines. Before climbing up the stairs, the visitors can drop by to another two cave temples, The Museum Cave and Art Galley Cave. Both places showcase the Hindu statues and paintings. There will be an audio tour which gives some information about Lord Murugan's victory while visiting the shrines. Another cave called the Ramayana Cave is where the visitors will see Hanuman statue. Other than that, the visitors can experience rock climbing around Batu Caves area.
KL Tower - KL Tower is the seventh tallest communication tower in the world. It has a height of 421 metres. This tower was built in 1994 and Bukit Nanas Forest Reserve surrounds it. This tower has an element of Islamic architectural design. The visitors can go to Observation Deck at 276 metres, to see a picturesque view of Kuala Lumpur. There is also a Sky Deck which located at 300 metres above the base level. Besides that, this tower features a few other attractions such as a revolving restaurant called Atmosphere 360, an XD Theatre, Blue Coral Aquarium, Upside Down House, Mini Zoo and KL Forest Eco Park.
Central Market Kuala Lumpur - Central Market Kuala Lumpur or also known as "Pasar Seni" is situated along Hang Kasturi Road. It was constructed in 18888 and used to be a wet market. Today, it was recognized as a Heritage Site. The architecture of this market gives a beautiful art-deco design. This market consists of more than 300 shops and it is divided into three sections: Lorong Melayu, Straits Chinese and Lorong India. The visitors can get souvenirs, local handicrafts, clothes and many more. The visitors can also see dancing performances and local artists painting on the streets. There is also an array of food stalls, restaurants and a food court located on the second floor of this market. The visitors can easily get to Central Market Kuala Lumpur by taking an LRT train.