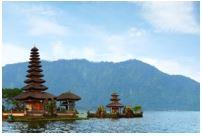 Davao City, officially the City of Davao is a 1st class very urbanized metropolis in the island of Mindanao, Philippines. The city has a total land area of 2,443.64 km2 (943.48 sq mi), making it the biggest city in the Philippines in terms of land area. It is the third-highest populous city in the Philippines after Quezon City and Manila, and the most populated in Mindanao.  As of the 2015 census the city had a population of 1,632,992. It is geographically located in the province of Davao del Sur and grouped under the region by the Philippine Statistics Permission, but the city is controlled and administered separately from it.
Best time to fly from Manila to Davao
 The rainy season in Davao is between May and October, during which moment the summer monsoon brings lots of severe rain to the area. The dry season is between December and February, through which time the winter monsoon gives dry air and warm temperatures. The month of January and February are possibly the best months to visit during, as the rains have ended, and the temperatures are on the cooler side of things.
Operating airlines available in Traveloka including both domestic and international carriers. Such airlines include Philippine Airlines, Jetstar, Scoot, Singapore Airlines, Etihad, All Nippon Airways, Lion Air, Malaysia Airlines, and many more. For further information in regards to travel safety during the pandemic can be referred to Traveloka's Coronavirus Information.
Main airports available in Manila to Davao
Ninoy Aquino International Airport– Ninoy Aquino International Airport formerly called and still commonly referred to as Manila International Airport as well as by its codename Nichols Field (Nichols), is the airport that served for Manila and its surrounding metropolitan area. It is situated along the border between the cities of Pasay and Parañaque, about 7.1 kilometres (4.3 mi) south of Manila proper and southwest of Makati. NAIA is the main international gateway for travellers to the Philippines and serves as a hub for Cebu Pacific, AirAsia Philippines, Cebgo, PAL Express, and Philippine Airlines. 
Francisco Bangoy International Airport - Francisco Bangoy International Airport also well-known and still frequently referred to as Davao International Airport is the primary airport serving Davao City in the region of Davao del Sur and Davao Region in the Philippines. It is the busiest airfield in the island of Mindanao and the third busiest airfield in the Philippines after Ninoy Aquino International Airport in Manila and Mactan–Cebu International Airport in Lapu-Lapu, Cebu. The airport has a single runway with a length of the 3,000-meter precision runway. There are many flights available from Ninoy Aquino International Airport to Francisco Bangoy International Airport until daily.
Climate pattern in Manila to Davao
The environment throughout the coastal regions of the Philippines is believed to be a tropical marine climate. This means that the year is particularly affected by two monsoon seasons, one carrying clouds and rain, and the other carrying dry air and hot temperatures. The temperatures are warm during the year but can feel much hotter varying on the moisture content in the air.
Highlights attractions in Davao
Mount Apo - Mount Apo, also known nearby as Apo Sandawa, is a huge solfataric, dormant stratovolcano on the island of Mindanao, Philippines. With a height of 2,954 meters above sea level, it is the tallest mountain in the Philippine Archipelago and is sited between Davao City and Davao del Sur region in Region XI and Cotabato in Region XII.
Philippine Eagle Centre - Philippine eagle (Pithecophaga jefferyi) is recognized in the community language as haribon, the king of the birds. The huge monarch of the Philippines' jungles has a wingspan that surpasses 7 feet, all the better to help it hunt monkeys, observe lizards and hornbills. 
Long Hua Temple - The Longhua Temple, also recognized as the Lon Wa Buddhist Temple is one of the greatest Buddhist temples in the Philippines and the largest in the island of Mindanao. It is in the Agdao Borough, 3 to 4 kilometres northeast of the centre of Davao City at Cabagiuo Street.
Travel Tips
Be Flexible with Your Travel Plans
Planning is a good way to go traveling, be it domestically or internationally, but don't disregard the fact that things can and most likely would not go as planned. This could either be due to suddenly the activity you want to do is unavailable or if more logistical issues force you to think of other ways to do things. Keep in mind that plan is a good base, but when you are traveling and there are a lot of external factors involved, it will be a different kind of adventure.
Bring Extra ATM & Credit Cards During Your Travel
There is a saying that doesn't keep all your money with your person when you travel, but that doesn't mean you should not bring extra money at all. Keep extra credit and atm cards with you when you travel. This will help greatly when things go south and believe me, it probably will. Keeping cards instead of cash with your person is better and safer. 
Learn Few Local Words to Blend In
This will come in handy when you are traveling to a place where English is not their first, second, or only language at all. It is best to learn some local words that can help you through the trip, especially in terms of direction, transportation, medical, and such. Plus, it will open a ton of network opportunities with the locals to be able to be among them. You will be able to make friends and discover some hidden gems you never thought you would find.
Keep Your Accommodation Address with You
This might sound ridiculous but it is important nonetheless. We tend to underestimate ourselves and assume we have it all in our heads. It is best to have it with you at all times because when you need a specific direction back, you can refer to it easily. It is best to keep it on paper as well because you will never know when the handy-dandy technology will fail you when you need it the most.
Less is Best when Traveling
We are not going minimalist here, but minimalism can help you get more things done. In order to determine how many you should bring with you, you should always go back to the question of where and what. Where are you going? What will you be doing? This will bring you back to the consideration if you do a lot of walking, then it is best to bring something you are comfortable with. The key example is to wear your everyday clothes because you know what you are comfortable with to go about your day. Don't overthink too much on a "just in case" situation because that is the number one trap to bring more with you and in the end, it will just make your bag heavier with things you can either reuse or get easier there.
Travel Insurance
Be it whether you are traveling domestic or international, it is important to gear yourself up with travel insurance. Traveloka itself provides travel insurance from Chubbs. This is pretty much self-explanatory because you will never expect what could happen when you are abroad. Even if you are traveling domestically, should things go out of your control such as accidents or sickness, you will have the leverage of insurance coverage.
Always Stay In Touch
Despite the beauty of the world, it is not necessarily a safe one. Even if you are doing a solo trip, always keep in touch with your family and/or friends. Let them have a copy of your itinerary so that they have an idea of where you are. Keep them close in contact each day and let them know when you are changing locations during your trip.
How to Book with Traveloka
Booking might be hard on certain online travel agency platforms, but Traveloka has its ways of making it easy for customers to book their flights. 
Search your flight
From either the mobile app or the desktop, you will be able to easily search for your flights by filtering the necessary information such as travel date, trip type for either one-way or return, etc.
Choose and Book flight
You will be given information about the airline name, flight schedule, and ticket price once you arrived at the flight search results page. You can further refine your searches based on the filters you set.
Fill in Contact Information and Passenger Details
If you already have an account with Traveloka, you will be able to fill in your details in advance, thus when it is time to fill in your contact information and passenger details, you can just click on the information.
Complete Your Payment
From the many payment methods available, choose one that best suits you.
Receive Your E-ticket
Within 60 minutes after your payment is confirmed, we will send your e-ticket to your email.