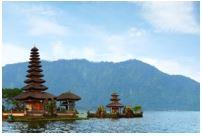 Tuguegarao city is one of the cities available in the Philippines. Tuguegarao is also known as Tugue by locals there. Tuguegarao is also the capital of Cagayan Province. Besides, Tuguegarao is also a regional and institutional center for the Cagayan Valley. According to the census conducted in 2015, the city of Tuguegarao has a population of 153,202. Tuguegarao is also a major city center in Northern Luzon. It is also one of the fastest-growing cities in the Philippines. Tuguegarao is also known as the "Gateway to Ilocandia and Cordilleras" Tuguegarao is located in the Southern Cagayan Region. It is also close to some rivers such as the Pinacanauan River and the Cagayan River. This Tuguegarao city is also located near Mount Sierra Madre on the East, Cordillera Mountains on the West and Caraballo Mountains on the South.
Best time to fly from Davao to Tuguegarao
The peak and busiest times of Tuguegarao are in April followed by November and March. Hotel prices, as well as flight tickets, will be higher than any other months. However, you can still get great deals if you book a flight or accommodation ticket earlier. The lesser month with travelers is in October. You can get cheap flight tickets and hotels if you are visiting Tuguegarao that month.
Main airports available in Davao and Tuguegarao
Francisco Bangoy International Airport - this airport is the airport that serves Davao city and also Davao region. This Francisco Bangoy International Airport is also commonly known as Davao International Airport. In Mindanao Island, this Francisco Bangoy International Airport is the busiest airport throughout its region. After Manila and Cebu airport, this airport is the third busiest airport in the Philippines. This Francisco Bangoy International Airport has a runway with 3,000 m long. This airport has a new terminal. Now, it handles both of the domestic and international flights that fly in and out of Davao. The new terminal is expected to operate 2 million passengers every year and for about 84, 600 metric tons cargo per year. High-end upgrades in this new terminal include the latest navigational, security and many more. Davao airport also aimed at becoming a hub for tourism and investments of the region as the airport begins its modernization and upgrades. This airport is a hub for the Cebu Pacific and Philippine Airlines.
Tuguegarao Airport - this airport is an airport that serves the Tuguegarao city which is also the capital city of the Cagayan province in the Philippines. This Tuguegarao Airport is situated near the Pan-Philippine Highway. You can reach this airport easily from other municipalities in Cagayan such as Northern Isabela. Air Transportation Office of the Philippines classifies this airport as a major airport for commercial use. This airport is used by PAL Express, Cebu Pacific, Sky Pasada and charter airline, Royal Air Charter Service. This Tuguegarao Airport handled 384,819 passengers in 2018.
Climate pattern in Davao and Tuguegarao
According to the climate classification by Koppen, Tuguegarao has a tropical monsoon climate. The hottest month in Tuguegarao is in June where the temperature can be as high as 36.1 °C during day time while the temperature at night can be around 23.9 °C.
Highlights in Tuguegarao
Buntun Bridge - this bridge is one of the landmarks in Tuguegarao. It is a suspension bridge that connects the Tuguegarao city with Solana. You can visit this bridge while you are in Tuguegarao.
Tuguegarao Cathedral - this Saint Peter Metropolitan Cathedral is an 18th-century Cathedral located in Tuguegarao.
Cagayan Museum and Historical Research Center - you can visit this museum and research center while you are in Tuguegarao to learn about Cagayan's history.