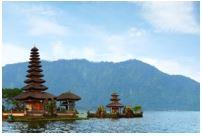 Siargao is a tear-shaped island in the Philippine Sea. It is located 800 kilometres southeast of Manila in the province of Surigao del Norte. Siargao has an area of ​​about 437 square kilometres. The beach is filled with reefs and sandy beaches and Siargao Island contains the largest mangrove forest reserve in Mindanao, in Del Carmen. Siargao Island is heavily influenced by unobstructed winds and currents from the Pacific Ocean. Siargao Island hosts many surfing waves supported by famous brands such as Billabong and Quiksilver.
Best time to fly from Tuguegarao to Siargao
The popular season during the dry season is between November and April. At present, the city can be visited completely, including beautiful islands and remote areas. High temperatures in March and April, so it's best to visit Surigao from December to February. But the price at that time was high compared to other times. The Philippines is a cyclone-hit country every year. So if you decide to visit Siargao in low season, do not forget your raincoat. Although the dry season runs from December to May, the best time to visit Siargao is from January to April.
Main airports available in Tuguegarao to Siargao
Tuguegarao Airport - It is an airport serving Tuguegarao's public areas. It is located along the Maharlika Highway and convenient. It is classified as a major commercial, domestic airport by the Air Transport Office. In 2017, it was the busiest airport in the Philippines. Tuguegarao Airport has recorded an annual passenger number of 384,819 in 2018.
Sayak Airport - The airport is also known as Siargao Airport which is an airport serving the public areas of Siargao Island. The airport is located in Barangay Sayak in the municipality of Del Carmen. The name of this airport was taken from this place where the field was located. The airport is classified as Class 2 airport by the Philippine Civil Aviation Authority. President Diosdado Macapagal built the Siargao Airport in 1963.
Climate pattern in Tuguegarao to Siargao
Siargao has a tropical savannah climate bordering a tropical monsoon climate. Siargao is situated in a tropical area. Its proximity to the equator means the temperature is hot throughout the year, especially during the day. Siargao has a cool, dry season from late November to early March, In the rainy season, rain is rare throughout the day, but the rain is very heavy in a short time. Typhoons usually occur from June to September.
Highlights attractions in Siargao
Guyam Island - Guyam Island is a tear-shaped island in the Philippine Sea which are located 780 kilometres southeast of Manila in the province of Surigao del Norte. Tourists who do island-hopping tours make this place as one of the popular stops. Guyam Island may be small, but its picturesque beachscape, shallow waters, scenic island with sandy beaches and tropical paradise appeal more than makeup for it. It also has a tropical landscape of coconut trees and greenery.
Cloud 9 - Founded in the 1980s and many international and domestic surfing contests, such as the annual Siargao Cup has been hosted by Cloud 9. Cloud 9 is one of the popular surf spots in General Luna. You can also relax and unwind as you walk along the iconic long lane and watch an experienced sailor.
Sugba Lagoon - Another popular attraction is Sugba Lagoon which is in the northwest of the island of Siargao. Exploring the lagoon by hiring bamboo rafts, and paddleboards and with snorkelling, which are some activities you can do at Sugba Lagoon. Sugba Lagoon has emerald waters and limestone cliffs can make you fascinated by the beauty of this place and you can jump from the platform into the clear and beautiful water.