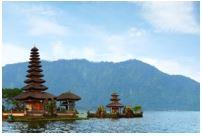 Pampanga is a province situated in the Philippines' Central Luzon area. Pampanga is also situated on Manila Bay's Northern coast. Pampanga bordered the North by Tarlac, the Northeast by Nueva Ecija, the East by Bulacan, the central South by Manila Bay, the Southwest by Bataan and the West by Zambales. Pampanga's capital is San Fernando's town. La Pampanga is the other name for the Pampanga. The Spaniards gave the name to Pampanga. The city of Villa de Bacolor acted as the Spanish colonial headquarters during the attack of Great Britain in Manila. Pampanga is one of the eight provinces that put the rebellion against the Spanish Empire under civil law after the Philippine Revolution in 1896.
Best time to fly from Tuguegarao to Clark – Pampanga
Pampanga's most noteworthy and most sizzling periods are set apart by June, May, and July. Lodging rates will be more expensive than some other month, as will aircraft admissions. In any case, on the off chance that you buy a flight or settlement reservation sooner, you can at present get incredible arrangements. Voyagers' lower month is in November. On the off chance that you visit Pampanga that month, you can get moderate plane tickets and housing.
Main airports available in Tuguegarao and Clark – Pampanga
Tuguegarao Airport - This air terminal is the air terminal that serves the town of Tuguegarao. The town of Tuguegarao is additionally the capital of the Philippines' Cagayan locale. This air terminal is situated close to Tuguegarao's Pan-Philippine Highway. Travelers can arrive at this air terminal effectively from another piece of the area, for example, Cagayan districts from Nothern Isabela. The Philippine's Air Transportation Office characterizes this office as a noteworthy air terminal in the Tuguegarao. Numerous carriers are utilizing this air terminal, for example, PAL Express, Cebu Pacific, Sky Pasada and Royal Air Charter Service. In 2018, this air terminal in Tuguegarao dealt with 384,819 travelers.
Clark International Airport - It is a Pampanga Province International Airport. This Clark International Airport is Philippine's primary international airport within the Angeles and Mabalacat Clark Freeport Zone. Located 80 km northwest of Manila, is where Clark International Airport located. The Subic-Clark-Tarlac Expressway provides access to Clark International Airport. The main and northern Luzon are served by Clark International Airport. Clark International Airport Corporation (CIAC) is managing and operating the airport. However, the Philippine Air Force is using the Southern portion of the airport. International and national airlines operate at Clark International Airport. A new terminal building for passengers is under construction and is anticipated to be completed by 2020.
Climate pattern in Tuguegarao and Clark – Pampanga
Pampanga has two unique dry and wet conditions. Pampanga is going to encounter a dry season throughout the year. However, Pampanga is getting a wet season from May to October. Pampanga's coolest month is from December to February, while Pampanga's best season is from March to April.
Highlights in Clark – Pampanga
Mount Arayat – If you are looking for an adventurous moment in Pampanga, you should definitely visit the Mount Arayat. At this Mount Arayat, you can do challenging activities such as hiking and jungle trekking. Not only that, but you can also see the beautiful mountain from far.
Zoocobia Fun Zoo – Apart from doing challenging activities, you can also chill and fill your day by visiting the zoo located in the Pampanga. You can bring your small kids and family to this zoo to see many species available in the zoo. In addition, you can also gather new knowledge regarding animals.
Aqua Planet – You can also visit the Aqua Planet. This is a water theme park located in Pampanga. You can spend your day here to play and swim at this theme park. There are several attractions available in this theme park as well.