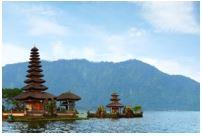 Dipolog is a 3rd class city and the capital city of Zamboanga del Norte, Philippines. It had a population of 130,759 people according to the census in 2015. Bumpy hills surround the city in the Southeastern and Sulu in the North by geography. Dipolog is famous for its beautiful orchid body in this area. Whereas the sardine industry originating from the fisheries area has caused the city to be known as the "Capital Bottles of Capital of the Philippines." Dipolog can be reached by plane through Dipolog Airport or by ferry at nearby Port of Palauan.
Best time to fly from Cebu to Dipolog
February and March are the least seasons of Dipolog's tourists. Not only are tourists lacking, but most hotels offer cheaper rates to attract tourists this season. Occasionally, travel companies are also rewarding or offering discounts for excursions to Dipolog to attract tourists in these months. In Dipolog, the peak of tourism takes place in January. Higher accommodation rates than other seasons. At Christmas time are a very busy date and a date that you should avoid if and not in a busy state. Between May and October is the rainy season. So be prepared if you come at this time.
Main airports available in Cebu to Dipolog
Mactan-Cebu International Airport - This airport is located on Mactan Island. The airport serves as the primary airport for domestic and international flights. It has a route of 25 domestic destinations and 22 international destinations in terms of passenger and cargo. Mactan-Cebu International Airport is the second busiest airport in the Philippines. It has an area of ​​797 hectares. The United States Air Force built the groundwork in 1956. It is known as the Mactan Air Base and built as an emergency airport for the Air Strategic Aircraft bomber.
Dipolog Airport - It is the city's domestic airport located in Barangay Minaog. Daily travel destinations to and from Manila, and from Cebu use Philippine Airlines and Cebu Pacific. This airport is the main airport serving the public areas of Dipolog, the capital of Zamboanga del Norte, in the Philippines. This airport is one of the busiest airports in Mindanao. The airport controlled 75,751 passengers in 2005.
Climate pattern in Cebu to Dipolog
Dipolog has a tropical rainforest climate. Dipolog has two seasons, seasons and wet seasons. It is dry and sunny throughout the year with occasional rain from June to December. The province of Dipolog usually gets cyclone once a year or no. The Dipolog temperatures can reach 36 degrees Celsius in summer from March to May. The average temperature is about 24 to 34 degrees Celsius, and there are not many changes except in May, the hottest month.
Highlights attractions in Dipolog
Dipolog Sunset Boulevard - Dipolog Sunset Boulevard, or Coastal Development and Wellbeing Center, is an esplanade in Dipolog, the Philippines along a stretch of road 1.6 kilometers from Sta. Cruz from Barangay Central to Purok Bularan from Barangay Miputak. It comes with a basketball court and part of the playground. Dipolog Sunset Boulevard is perfect for those who want to enjoy the tranquil sunsets. Here, you can choose your place and watch the sunset or take a lovely walk. If you are in the mood for something more enthusiastic, you can enjoy live music from bands and delicious food from nearby restaurants too.
Linabo Peak - if you climb to the top of Linabo, you will be rewarded with the beautiful scenery of both the cities of Zamboanga del Norte, Dipolog and Dapitan. The air above this peak is very refreshing. Visitors can picnic while watching the beautiful view before climbing down. The summit is located in Sitio Dukan, Barangay Lugdungan. Linabo Peak is a passage of 3,000 steps and has stunning views. The summit of Linabo also has easy-to-follow stairs to non-climbers so they can enjoy the scenery at the top of Linabo. You are advised to leave in the morning to enjoy the sunrise and cool breeze.
Plaza Magsaysay - it is located along Herrera Road, Plaza Magsaysay. You can go for a leisure stroll, relax and read a book on the bench, or enjoy the nature that surrounds you while you are here. Magsaysay Park is located right next to the City Hall and in front of the Holy Rosary Cathedral.