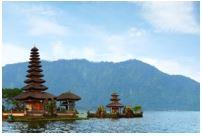 The Philippines is one of the famous holiday destinations among the tourist. One of the most popular tourist destinations in the Philippines is Zamboanga City. Zamboanga City is a highly urbanized first-class city in the Philippines ' Zamboanga Peninsula. It has a population of 861,799 individuals, according to the 2015 census. It is the Philippines ' 6th most populated and third-biggest town by land region. It is the Zamboanga Peninsula Region's business and industrial hub. Zamboanga became a chartered city under Commonwealth Act No. 39 on 12 October 1936. It was launched on 26 February 1937. Zamboanga City is an autonomous, chartered town that has been appointed extremely urbanized.
Best time to fly from Dipolog to Zamboanga
Average temperatures in Zamboanga vary barely at all. The temperatures feel hot all year with a low chance of precipitation most of the year. The best time to visit Zamboanga for ideal weather is from 22 January to 4 March. The busiest month for tourism in Zamboanga, the Philippines is in August, followed by July and May. Prices for hotels and flights will be most expensive during these months, though you can save if you purchase well in advance. Tourists are unlikely to visit Zamboanga in December. Those willing to visit at these times will likely find it the least expensive month.
Main airports available in Dipolog and Zamboanga
Dipolog Airport - this airport is an airport that operates for Dipolog city. This Dipolog city is the capital city of Zamboanga del Norte. By considering its classification, this Dipolog Airport is one of the busiest airports in the Mindanao. Civil Aviation Authority of Philippines or also known as CAAP classify Dipolog Airport as a secondary airport. The CAAP is one body of the Department of Transportation that accountable for the operation of airports in the Philippines except for international airports. This Dipolog Airport had 75,751 passengers in 2005.
Zamboanga International Airport - Zamboanga International Airport (ZAM) is a smaller airport in the Philippines. You can fly to 6 destinations with three airlines in scheduled passenger traffic. The route with the most departures is the route to Manila (MNL) with an average of 48 flights from Zamboanga International every week, which is over 54% of all weekly departures. As far as we know, there are no international flights from Zamboanga International. Cebu Pacific Air is the largest airline here by counting the number of departures with around 56 scheduled take-offs every week. The second-largest operator from Zamboanga International is Philippine Airlines. The aircraft types with most scheduled flights are the Airbus A31X/32X and the ATR 72/42. The route with the longest flight time from Zamboanga (ZAM) is to Manila (MNL) and takes about 1 hour 50 minutes.
Climate pattern in Dipolog and Zamboanga
The climate is tropical in Zamboanga City. The summers here have a good deal of rainfall, while the winters have very little. In Zamboanga City, the average annual temperature is 27 Celsius. In a year, the average rainfall is 1273 millimeters. The driest month is March. There are 48 millimeters of precipitation in March. Most of the rain here falls in October, averaging 181 millimeters. With an average of 27.5 Celsius, April is the warmest month. January is the coldest month, with temperatures averaging 26.4 Celsius. The precipitation varies 133 millimeters between the driest month and the wettest month. Throughout the year, temperatures vary by 1.1 Celsius.
Highlights attractions in Zamboanga
Once Islas - Once Islas is a freshly launched hopping eco-cultural island resort in Zamboanga. Sometime in July 2018, it had its gentle start. Here, expect the local populations to see untouched islands and white-sand beaches. Although there is a total of 11 islands, currently only 3-4 are open to the public. These are the islands located there Bisaya-Bisaya, Sirommon, Baung-Baung, and Buh-Buh.
Yakan Weaving Village - The Yakan Weaving Village in Zamboanga City, is a must-see. As its name suggests, it is a tiny village consisting of several business shops where you can see and purchase traditional woven products such as cloths, pockets, purses, hats, and jewelry. The fabrics in these products have different colors and bold geometric patterns. You can also experience a live traditional weaving display. Yakans are a Basilan-born Filipino tribe. They have a tradition of weaving clothes (called semmek) using plant fibers like abaca and pineapple. They have now extended their craft to include other products to be marketed to locals & visitors in Zamboanga City.
Merloquet Falls - Merloquet Falls is a two-tier waterfall in Barangay Sibulao. Its primary attraction is the waterfall at the top, which is 10 meters big and 15 minutes broad and features a stair-like rock formation. Merloquet Falls is 1.5 to 2 hours away from the town and includes a walk down a 370-step staircase.