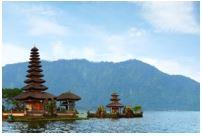 The Pearl of the Far East – Ho Chi Minh City – is Vietnam's gem that is hectic yet laden with a beautiful culture. Known as Saigon, Ho Chi Minh City's view is like no other. You will witness fascinating French colonial culture on the buildings. Not only that, but you will also be welcomed with mouth-watering exotic local cuisines. Swing by Mekong Delta, you will be greeted by a vast wide green paddy field spread before your eyes. To know more about the history of the city, drop by to its historical site – Cu Chi tunnels.
Best time to fly from Zamboanga to Ho Chi Minh City 
To experience Ho Chi Minh City to the fullest, drop a visit in between December to April. You can explore and discover every corner of the city if the weather permits. Do plan your trip accordingly to the clarity of the blue sky. One of the busiest months in Ho Chi Minh City is in January, May and July. The prices of lodgings, goods and flight tickets will shoot up during those months. Make an early purchase to avoid spending more than you should. If you are looking to have a break on a month that is still affordable, drop by in August. Due to the slow tourism, rates of hotel and airline tickets will drop.
Main airports available in Zamboanga and Ho Chi Minh City
Zamboanga International Airport – The Zamboanga International Airport is Philippine's third busiest airport, succeeding after Francisco Bangoy International Airport and Laguindingan Airport. Located in Moret Field, Barangay Canelar in Zamboanga City, Zamboanga Airport is the hub for PAL Express, and it is Cebu Pacific's Focus City. This decent airport only has one terminal for both domestic and international flights. The airport equipped with three restrooms. Inside the airport, there are a couple of stores and travelling agencies outside of the terminal. 
Ho Chi Minh City Airport – The Ho Chi Minh City Airport or also known as Tan So Nhat International Airport. It is in Tan Binh District, which is only 6 kilometres from Ho Chi Minh City, and it is Vietnam's largest airport to date. You can take a taxi to get to the nearby city. Operating with two terminals, Ho Chi Minh City Airport is divided into two terminals –Terminal 1 is for domestic flights, and Terminal 2 is for international ones. This airport also is the sixth busiest airport in the world. The airport is the hub for VietJet Air, Vietnam Airlines, Bamboo Airways, Jetstar Pacific and VASCO.
Climate pattern in Zamboanga and Ho Chi Minh City
Ho Chi Minh City has a tropical savanna climate, with both dry and wet seasons. Although having humid tropical weather, Ho Chi Minh City is slightly inclined towards hot weather. Make sure you wear your sunscreen before you go out to avoid any kinds of skin irritation. The wet season will start from May to November, whereas the dry season will be from December to April. The hottest days are usually from April where it can touch up till 40 degrees Celsius, and the coldest month is January that can dip as low as 13.8 degree Celsius. However, the average annual temperature is 28 degree Celsius. 
Highlights attractions in Ho Chi Minh City
Mekong Delta – Take a day tour from Ho Chi Minh City, to unravel the green heartland of Vietnam. Cruise up the river looking at the lush beauty of green paddy field spread before your eyes. The blue sky as the paradox screen in between the green landscape will put your mind at ease. When your tummy is growling from your long trip, drop by the floating markets at Mekong Delta. Shop for fresh produce and, you can hop into some of the restaurant boats to enjoy your meals. Either breakfast, lunch or to enjoy a sip of iconic Vietnam's coffee, you can have it all on the floating boats!

Cu Chi Tunnels – The Cu Chi Tunnels are the underground paths that were used by the military during the Indochina conflict. The Passageway is extended up to 200 kilometres long. Not only worked as a passageway, but Cu Chi Tunnels also transformed to be an underground city that equipped with hospitals, defence and residential homes. Despite bombing on the land, people underground continue living beneath. The fantastic thing is the tunnel extended to the Cambodian border. And it is three stories deep under the ground. Sadly, in the 1970s, a big part of the tubes was bombed, and only some were restored where you can visit them today. 
Ben Thanh Market – The spirit of the city usually can be felt in the places where you can meet the locals. What other perfect places to see the locals than the markets? Ben Thanh Market is one of locals' famous market that sells everything under the sun. You can drop by to feast in their delicious, humble food stalls. Or you can buy fresh vegetables, meat, fruits to cook for yourself later in the day. This place also perfect for you to buy a thing or two for people from your hometowns. Woven baskets, shirts and beautiful crafts are suitable keepsakes you can get to remember this beautiful, bustling city.