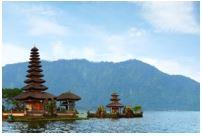 Cebu is the hotspot of the Visayas. It is one of the most populated islands in the Philippines and also holds an important economic role in the country. Thanks to the beautiful beaches and magnificent diving sites, Cebu manage to attract millions of travellers each year. If a paradise escapade sounds like a good vacation to you, Cebu definitely should be on top of your list.
Best time to fly from Zamboanga to Cebu
Like any other Asian countries, Cebu is mostly warm and humid throughout the year. The best time to visit Cebu is during the cool season. You will be able to enjoy sunny days, cool nights and it is less humid at this time of the year. If you visit in January, you can watch the colourful Sinulog Festival, which showcases the culture of Cebu at its finest. The occurrence of rain is common in Cebu. The rainy season happens between June and August, where there will be heavy downpours and typhoons. It is not recommended to visit the city during the monsoon season, as there are many activities that you will not be able to do.
Main airports available in Zamboanga and Cebu
Zamboanga International Airport - Zamboanga International Airport (ZAM) is the main airport serving Zamboanga Cityin the Philippines. The airport is Mindanao's third-busiest airport after Francisco Bangoy International Airport in Davao City covering a total land area of 270 hectares. This airport handles flight to and from destinations such as Cebu, Davao, Tawi-Tawi, Jolo, Manila and Cotobato. Some of the airlines that operate here include Cebu Pacific, Philippines Airlines and Platinum Skies.
Mactan-Cebu Airport - Mactan-Cebu Airport is located in Lapu-Lapu city. This airport is the second busiest international airport in the Philippines and also the world's first international resort airport and is the main base of Cebu Pacific, Pan Pacific Airlines, and Royal Air Philippines. This airport handles flights to domestic and international destinations such as Dubai, EL Nido, Busan, Seoul, Singapore, Manila and many more. Some of the airlines that operate here are Emirates, EVA Air, Scoot, Sichuan Airlines, to name a few. There are a lot of facilities at this airport such as restaurants, shops, ATMs, money changer and many more. To get to the city, travellers can choose between taxis, bus and car rentals services. The bus is operated by MyBus with an interval of 20 minutes between buses.
Climate pattern in Zamboanga and Cebu
Average temperatures in Cebu vary barely at all. The hot months in Cebu happen from March to May, where the weather is very hot and humid. Thus, it may not be very comfortable to travel around if you visit at this time. If you have no problem being in the sun, then you can always visit this tropical island in the summer.
Highlights in Cebu
Museo Sugbo – This museum is nothing less than historic. The Museo Sugbo is comprised of several galleries located in a rustic old coral-stone building that once served as Cebu's provincial jail from 1870 to 2004. The rooms are categorized to eras in Cebu's history. The American-era gallery contains an interesting collection of letters and memorabilia from Thomas Sharpe, one of 1065 teachers known as Thomasites who arrived in the early days of the American period to fulfil President McKinley's pledge to 'educate the Filipinos'. Moving to the second floor, you will be able to catch a glimpse at the American bomb that was dropped in Cebu in WWII. There's also a cafe and a gift shop in the museum compound.
Kawasan Waterfalls – Heaven on earth is the best way to describe the Kawasan falls. Kawasan falls located 17km south of Moalboal and comprises of three waterfalls; the largest cascades 15 m into an azure blue swimming hole. However, this area is the most crowded. The second and third waterfalls are more secluded, and you will be able to enjoy the majestic falls with peace. Kawasan may be a mainstream tourist spot, but its natural beauty is worth the visit
Basilica Minore del Santo Niño – This church is Cebu's holiest church and undoubtedly the most famous too. This church houses a revered Flemish statuette of the Christ child, also known as Santo Niño that dates to Magellan's time. This church has gone through a lot since its establishment in 1565, such as fire and earthquake. On Sundays and Fridays, the street outside the church will be closed to vehicular traffic for an outdoor mass.