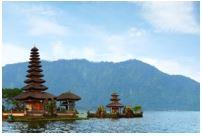 Calbayog or officially known as the City of Calbayog, is a first-class city in Samar province, Philippines. The City of Calbayog often referred to as Calbayog City. This city has a population of 183,851 according to the census conducted in 2015. Calbayog City is along the coastal region of Samar province. It is stretching for about 97 km from the Northern tip of the island. It also lies about 290 km from the Southern boundaries. According to the land and water areas in the Philippines, Calbayog city is the sixth-largest city throughout the Philippines. Calbayog City is the first crowned city in the Eastern Visayas or Region 8. It is also the 19th city of the Philippines. Calbayog City makes up 23.6 % of the total population in Samar province. According to the census conducted in 2010, Calbayog has 35,126 households with a population of 172,778 people. Calbayog city known as the commercial trade centers in Eastern Visayas. There are three major districts lies in Calbayog which are Calbayog, Tinambacan, and Oquendo.
Best time to fly from Cebu to Calbayog City
The peak and busiest times of Calbayog City are in April followed by February and March. Hotel prices, plus flight tickets, will be higher than any other months. However, you can still get great deals if you book a flight or accommodation ticket earlier. The lesser month with travelers is in October. You can get cheap flight tickets and hotels if you are visiting Calbayog City that month.
Main airports available in Cebu and Calbayog City
Mactan-Cebu International Airport - It is an airport located in Cebu. This airport is an airport that serves the Cebu area. It is in the Central Visayas region. This airport is the second busiest airport in the Philippines after Ninoy Aquino International Airport. This airport is in Lapu-Lapu City on the Island of Mactan, a part of Metro Cebu. The Mactan-Cebu International Airport Authority managed the airport. This airport is known as the first international resort airport in the world. This airport is also a hub for Cebu Pacific and Pan Pacific Airlines. With an area of 797 hectares, this airport has a single runway with the length of 3,300 m.
Calbayog Airport - It is an airport serving Calbayog's public areas. The airport is in the Samar region of the Philippines. It is a second-class major airport where Cebu Pacific Air flies to Cebu from Calbayog. PAL Express also operates daily flights from Calbayog-Manila and Manila-Calbayog, while Cebu Pacific flies to Cebu-Calbayog and Calbayog-Cebu for five times a week. The airport is the second choice for locals from Eastern Visayas for those who want to travel to Manila and Cebu using airplanes.
Climate patterns in Cebu and Calbayog City
According to the climate classification by Koppen, Calbayog city has a tropical rainforest climate. The warmest month in Calbayog city is in June where the temperature can be as high as 34.3 degree Celsius during day time while it is rarely dropping below 25.4 degree Celsius at night.
Highlights in Calbayog City
Bangon-Bugtong Waterfall - It is one of the largest and most beautiful waterfalls in Calbayog. This waterfall is almost 60 meters high, and right above, it is a pond that is large enough for swimming.
Nijaga Park - It is a sweet little park near the river of Calbayog. You can stop by to calm your mind or eat ice cream. There is a fountain in the middle of the park, which adds to the feel of peace and tranquillity. When visiting Nijaga Park, you have the opportunity to enjoy the beautiful river views and take some lovely photos too.
Daraga Island - You can do many challenging activities here on this island, such as snorkelling and hiking.