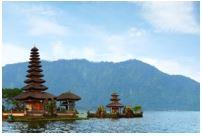 The Philippines is one of the famous holiday destinations among the tourist. One of the most popular tourist destinations in the Philippines is Ozamiz City. Ozamiz City in Misamis Occidental's portal. It has one of the biggest ports in Northern Mindanao where daily barge loads of travelers, cars and business cargoes crisscross Panguil Bay. Its economy has skyrocketed at some stage now. As it advanced, they were driven aside by becoming just a road of kinds. No one anymore remembers how great this town was. People come & go, forgetting that in their midst are traces of age-old heritage, art & culture. Wonderfully, the last year has seen how the town is progressively inching its way back up. And legacy tourism is at the heart of this shift. Yes, unknown to many, Ozamiz City has a few cultural treasures. And the next time you bring your highway to somewhere else, discover the city too because there is more here than you assumed it was.
Best time to fly from Cebu to Ozamiz
The climate here is tropical. Ozamiz is a city with a significant rainfall. Even in the driest month, there is a lot of rain. Ozamiz has some extremely humid months and high humidity throughout the year. The least wet month is April and the most humid month is January. The best time to visit Ozamiz for ideal weather is in mid-January. The busiest month for tourism in Ozamis City, the Philippines in August, followed by July and May. Prices for hotels and flights will be most expensive during these months, though you can save if you purchase well in advance. Tourists are unlikely to visit Ozamis City in December. Those willing to visit at these times will likely find it the least expensive month.
Main airports available in Cebu and Ozamiz
Mactan-Cebu International Airport - This airport is located on Mactan Island. The airport serves as the main airport for domestic and international flights. It has a route of 25 domestic destinations and 22 international destinations in terms of passenger and cargo. Mactan-Cebu International Airport is the second busiest airport in the Philippines. It has an area of 797 hectares. The United States Air Force built the groundwork in 1956. It is known as the Mactan Air Base and built as an emergency airport for the Air Strategic Aircraft bomber.
Ozamiz Airport - Ozamiz Airport (OZC) is a smaller airport in the Philippines. You can fly to 2 destinations with three airlines in scheduled passenger traffic. The route with the most departures is the route to Cebu (CEB) with an average of 19 flights from Ozamis every week, which is over 53% of all weekly departures. As far as we know, there are no international flights from Ozamis. Philippine Airlines is the largest airline here by counting the number of departures with around 17 scheduled take-offs every week. The second-largest operator from Ozamis is Cebu Pacific Air. The aircraft types with most scheduled flights are the Airbus A31X/32X and the Bombardier Dash 8. The route with the longest flight time from Ozamis (OZC) is to Manila (MNL) and takes about 1 hour 40 minutes.
Climate pattern in Cebu and Ozamiz
The climate here is tropical. Humidity and temperatures combine to make this season feel warm. The average annual temperature in Ozamiz is 27.3 Celsius. The rainfall here averages 2985 millimeters. Precipitation is the lowest in April, with an average of 94 millimeters. In November, the precipitation reaches its peak, with an average of 458 millimeters. At an average temperature of 28.0 Celsius, April is the hottest month of the year. At 26.4 Celsius on average, January is the coldest month of the year. Between the driest and wettest months, the difference in precipitation is 364 millimeters. The variation in annual temperature is around 1.6 Celsius.
Highlights attractions in Ozamiz
Bukagan Hill - This mountain contains a mystery of four legacy bells whose chimes were likely last heard in the 1940s. Surprisingly, it's still there today so visitors can come and see it. Other than this, Bukagan Hill is a great day hike where a magnificent view of Ozamiz City, Panguil Bay & Lanao del Norte awaits.
Cotta Fort - Built-in 1755, this fort functioned during the colonial era as a fortification against marauding pirates. It is officially known as the Fuerte de Nuestra Señora de la Concepción del Triunfo. Its dense coral rocks and bastions still exist to this day.
Ozamiz Cathedral - While its contemporary building is far from its initial appearance of the 18th century, the Ozamiz Cathedral is worth a tour. It is because it preserves the original image of Nuestra Señora de la Inmaculada Concepción y del Triunfo de la Cruz de Migpangi. The statue of the Virgin Mary was recently rehomed to Ozamiz after it was stolen in 1975. It was discovered in an auction by a Filipino antique dealer and restored the picture to his individuals who lost it for 40 years.