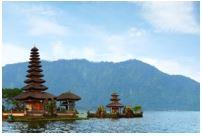 The Philippines is one of the famous holiday destinations among the tourist. One of the most popular tourist destinations in the Philippines is Butuan city. Butuan is a highly urbanized city that holds a rich historical culture. Various natural and man-made attractions have drawn many local and international tourists to this city.
Best time to fly from Ozamiz to Butuan
The weather in Butuan is generally hot and humid for the entire year. Temperature ranges between 23 to 32 degrees centigrade and relatively stable. Visitors are advised to be equipped with umbrella or raincoat during your visit in Butuan anytime in the year as rainy weather is very common here. November to February may not be a favorable period to visit Butuan as rainfall is heavier and longer throughout this period. As Butuan is famous with tourists, visitors may want to book your flight much earlier to ensure you are not missing out to visit this city.
Main airports available in Ozamiz and Butuan
Labo Airport - Labo Airport, also known as Ozamiz Airport, is the only airport in Misamis Occidental province which serves the Ozamiz city and its neighboring cities. This airport is also considered as one of the busiest airports in Mindanao, catering to almost 300,000 passengers annually. At the moment, only four airlines are operating at Labo Airport, which is Cebu Pacific. Cebgo, Philippine Airline and PAL Express for destinations Manila and Cebu. There are between seven to 14 flights weekly available to these two cities.
Bancasi Airport - Bancasi Airport is the only airport located in Agusan del Norte province that serves Butuan City. The airport has the capacity of handling up to 700,000 passengers annually. From statistics, the airport catered for about 250,000 local and foreign tourists annually. Currently, three airlines are operating in Bancasi Airport which are Cebu Pacific, Cebgo and PAL Express. Only two destinations are available from Bancasi Airport: Manila via Cebu Pacific and PAL Express, and Cebu via Cebgo and PAL Express. Visitors can find basic facilities to meet your needs in this airport.
Climate pattern in Ozamiz and Butuan
Butuan has a tropical rainforest climate with significant rainfall all year round. Even in the driest month, rainfall is still considered heavy. However, rain is especially longer and heavier between November to February whereby more than half of these months experience wet days. Temperature is also relatively stable around 28 degrees centigrade and do not fluctuate too much. Humidity is also consistent throughout the year.
Highlights attractions in Butuan
Bood Promontory Eco Park - Bood Promontory Eco Park is a historical park where the locals believe the first Catholic mass in the Philippines was held. Visitors will notice the large cross at the entrance of the eco-park which replicates the cross initially planted here in the 16th century. The park also displays a life-sized diorama depicting the historical moments. Bood is located at the highest point of the city so that visitors can view the beautiful scenery of the city and Masao River. Tourists also love this park for its greeneries and a picturesque hanging bridge.
Balangay Shrine Museum - Balangay Shrine Museum is a subset of the National Museum which is well known as one of the oldest artifacts in the Philippines. Various remnants were excavated from this site and can be viewed in this museum. Among the remnants include the remains of the ancestors, boat-like coffins and other relics. Deformed skulls, which is common ownership by the royals back in the days, are also on display. The shrine museum may not be for the soft-hearted, but it will be worth to visit.
Agusan River - Agusan River is the third-longest river in the Philippines that runs from the Compostela Valley mountains to Butuan Bay. Diosdado Macapagal Suspension Bridge connects the river banks. Visitors can enjoy the view of the river from this bridge, or ride on a river cruise. The scenery during the sunset at Agusan River is stunning and should not be missed.