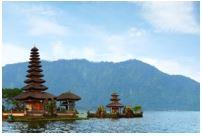 The Philippines is one of the famous holiday destinations among the tourist. One of the most popular tourist destinations in the Philippines is Mambajao. Mambajao is iconic with its spectacular oceanic view and has become one of the most attractive destinations in the Philippines. Mambajao was also the host for regional events such as the 2016 Northern Mindanao Regional Athletic Meet and Lanzones Festival.
Best time to fly from Ozamiz to Camiguin-Mambajao
Mambajao experiences two tropical climates, with tropical rainforest climate more prominent and tropical monsoon climate. The average annual temperature in Mambajao is 27 degrees centigrade. Rainfall is expected throughout the year, and rainfall can be more intense between October to January. You may also want to reconsider traveling to Mambajao at this period since October to January could also be hit by typhoon from the Southeast. The dry season in Mambajao is in April and the hot weather may last for three months. This season would be the best time for you to enjoy the scenic Mambajao.
Main airports available in Ozamiz and Camiguin-Mambajao
Labo Airport - Labo Airport, also known as Ozamiz Airport, is the only airport in Misamis Occidental province which serves the Ozamiz city and its neighboring cities. This airport is also considered as one of the busiest airports in Mindanao, catering to almost 300,000 passengers annually. At the moment, only four airlines are operating at Labo Airport which are Cebu Pacific, Cebgo, Philippine Airline and PAL Express for destinations Manila and Cebu. There are between seven to 14 flights weekly available to these two cities.
Camiguin Airport - Camiguin Airport is the main airport of Mambajao and the only serving Airport for the island of Camiguin. Three airlines are currently operating in this airport, which are Cebu Pacific, Philippines Airlines and Skyjet. There is no direct flight from Ozamiz to Camiguin Island. From Ozamiz, you can reach Camiguin by transit flight at Cebu city. Cebu City has the most frequent flights to Camiguin, with 19 flights weekly. If you want to reach the Mambajao city from the airport, it is only eight minutes away by car. As other alternatives, you can also take flights to either Cagayan de Oro, Butuan or Jagna, Bohol and then take a shuttle bus, taxi and ferry to reach Mambajao city.
Climate pattern in Ozamiz and Camiguin-Mambajao
Mambajao is expected to experience rain throughout the year. October to January could also be hit by typhoon from the Southeast. April is the dry season and the hot weather may last for three months. If you plan to visit Mambajao during this season, make sure you book your flight and hotel early as both fill up quickly.
Highlights attractions in Camiguin-Mambajao
White Island - White Island is located 1.4 kilometers off the Mambajao coast. The island is also known as Medano Islet. You will be rejuvenated with the fantastic view of the white, powdery sandy beach. The contrast of the colorful beach umbrellas against the white sand gives you a magnificent backdrop for your photography. There are available accommodations if you want to overnight here, and you can take the chance for night swimming and activities while you are in the White Island.
Mount Hibok-Hibok - Mount Hibok-Hibok is a well-known hiking destination you will not want to miss when you are in Mambajao. It is an active volcano located on the Pacific Ring of Fire and its last eruption was recorded in the year 1951. You will require to apply for a permit from the Department of Environment and Natural Resources office in Mambajao before your hike. Upon reaching the summit of Mount Hibok-Hibok for three to five hours, you will be rewarded by the breathtaking view of the nearby islands, including White Island. You can also visit the nearby Ardent Hot Springs along your journey in Mount Hibok-Hibok.
Mantigue Island - Another attractive scenic destination you can go while in Mambajao is Mantigue Island. The island is located about 3.5 kilometers east from the Camiguin coast. Mantigue Island has the white powdery sandy beach which will mesmerize you and you can also enjoy diving and snorkeling activities here. You have the options to travel from Mambajao city to Mantigue Island by renting a motorbike for 350 PHP, day tour on a tricycle for 1200 PHP, or van ride from Mambajao terminal for a maximum of 40 PHP.