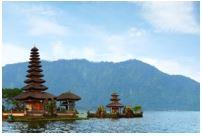 The Philippines is one of the famous holiday destinations among the tourist. One of the most popular tourist destinations in the Philippines is Bacolod City. Bacolod is nicknamed The City of Smiles for its community friendliness and was awarded Top Philippine Model City in the year 2017. In addition to its various local attractions, it is not a wonder that tourists highly visit Bacolod.
Best time to fly from Ozamiz to Bacolod
The climate in Bacolod is tropical all year round. Visitors can expect the temperature to be around 27 degrees on average. If you plan to visit Bacolod between June to October, you may need to brace yourselves with the rainy weather and prepare umbrellas or raincoats with you. Otherwise, visitors may consider visiting Bacolod in the dry months, which falls around January to April. Visitors would be able to tour in the city more comfortably in a clear day and not worrying about missing out any outdoor attractions.
Main airports available in Ozamiz and Bacolod
Labo Airport - Labo Airport, also known as Ozamiz Airport, is the only airport in Misamis Occidental province which serves the Ozamiz city and its neighboring cities. This airport is also considered as one of the busiest airports in Mindanao, catering to almost 300,000 passengers annually. At the moment, only four airlines are operating at Labo Airport, which is Cebu Pacific. Cebgo, Philippine Airline and PAL Express for destinations Manila and Cebu. There are between seven to 14 flights weekly available to these two cities.
Bacolod-Silay Airport - Bacolod-Silay Airport is the primary airport serving the Metro Bacolod, replacing the former Bacolod City Domestic Airport in the year 2008. Bacolod-Silay Airport terminal was designed with a capacity of one million passengers annually. At the moment, three airlines are operating with scheduled flights for destinations Cebu, Clark, Davao and Manila which are Cebu Pacific, Cebgo and PAL Express. Philippine Airlines also offers seasonal flights to Seoul-Incheon. Passengers can find facilities such as restaurants, shops and lounges within the airport terminal. Bacolod-Silay airport is situated 15 kilometers northeast of Bacolod City. Traveling from the airport to the city is convenient as there are transportations like shuttle services by Public Utility Vehicles and tricycles available.
Climate pattern in Ozamiz and Bacolod
The climate in Bacolod is typical of other Philippines cities. Bacolod experiences a tropical climate with a stable temperature throughout the year, which ranges between 24 to 32 degrees centigrade. Rainfall is also significant all year round, but unusually heavy between June to October. The dry months are usually in early of the year, around January to April. As there might be more crowd during these times, visitors are advised to book your trip up ahead to avoid any possible disappointments.
Highlights attractions in Bacolod
Lakawon Island - Lakawon Island is a perfect destination for those who are keen to have a relaxing holiday by the beach. Visitors will be stunned by the amazing view of the blue sea water and fine white sandy beach. Various activities are available here for you, such as snorkeling and kayaking. You can also experience the biggest floating bar in Asia located on this banana-shaped island. If you do not feel like doing anything, you can even rent the umbrella huts or canopy tents and lie down by the beach while enjoying the sunshine and the scenery.
Mambukal Mountain Resort - Another natural attraction that you will be intrigued to visit is the Mambukal Mountain Resort. This resort is family-friendly and has plenty of activities to offer you. The main attraction of this resort is the seven waterfalls trek course. Other facilities provided here include wall climbing facility, a zipline, swimming pool and a bathhouse. If you are lucky, you might encounter the largest bat in the world here! Entrance fee for adult and child are PHP 50 and PHP 20 respectively. As the high number of tourists are expected in Mambukal Mountain Resort, visitors are recommended to make reservations before your visit.
Capitol Park and Lagoon - Capitol Park and Lagoon is located in the middle of Bacolod City. The park offers an open recreational area with a jogging trail and a man-made lagoon. If you are within the Capitol Park complex, you can take the opportunity to visit the attractions in vicinity such as the Capitol Hall, Provincial Library and the Negros Museum to learn about the culture of Bacolod city. Visiting the park in the morning or late afternoon is essential to avoid the scorching hot sun. You can also stay until the sunset for a breathtaking view of the park.