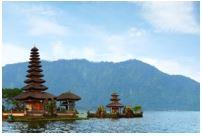 Philipines has so many places to travel in. One of them is Legazpi. The city is composed of two districts: Legazpi Port and Old Albay District. Mayon Volcano, one of the Philippines' most popular icons and tourist destinations, is partly within the city's borders.
In 2018, Legazpi was ranked first in overall competitiveness among component cities by the National Competitiveness Council. The city also ranked first in infrastructure and second in economic dynamism. In the same year, Legazpi was also named "most business-friendly city" in the component city category by the Philippine Chamber of Commerce and Industry.
Best time to fly from Ozamiz to Legazpi
The best times to visit Legazpi for ideal weather are early to mid-January based on average temperature and humidity from NOAA (the National Oceanic and Atmospheric Administration). The busiest month for tourism in Legazpi, the Philippines is in January, followed by July and March. Prices for hotels and flights will be most expensive during these months, though you can save if you purchase well in advance. Tourists are unlikely to visit Legazpi in December. Those willing to visit at these times will likely find it the least expensive month. March to May, the humidity and temperatures combine to make this season feel warm. Highs range from 91.3°F (32.9°C) and 85.5°F (29.7°C) with warmer temperatures in the later months. Rain is widespread, with 10 to 14 days of significant precipitation per month. Spring is relatively slow for tourism, which makes it a good time for those looking for deals.
Main airports available in Ozamiz and Legazpi
Ozamiz International Airport (OZC) - is an airport serving the general area of the city of Ozamiz in the Philippines. It is the only airport in the province of Misamis Occidental. The airport is classified as a community airport by the Civil Aviation Authority of the Philippines, a body of the Department of Transportation that is responsible for the operations of not only this airport but also of all other airports in the Philippines except the major international airports. It is one of only two community airports in the Philippines with commercial operations, but one of the busiest in Mindanao in terms of flights and passenger traffic. The airport takes its name from its location, the barangay of Labo in Ozamiz. Ozamiz-Labo Airport also serves the cities of Oroquieta and Tangub, some municipalities of Zamboanga del Sur, Lanao del Norte and some parts of Lanao del Sur.
Legazpi Airport (LGP) - Legazpi Airport (Filipino: Paliparan ng Legazpi, Bikol: Palayogan nin Legazpi) (IATA: LGP, ICAO: RPLP) in the Philippines is a major airport in the Bicol Region, serving the vicinity of Legazpi, the capital city of Albay. It has a single runway with dimensions of 2280 x 36 meters, longer than those of the former airports of Bacolod (1958 x 30 meters) and Iloilo City (2100 x 43 meters). The airport can handle medium-sized civilian jets and military aircraft.
Climate pattern in Ozamiz and Legazpi
Legazpi City features a tropical rainforest climate with a copious amount of rainfall throughout the year. Legazpi has noticeably wetter and drier periods of the year. However, the city's driest month, April, still sees on average of over 150 millimeters (5.9 in) of precipitation per year. Similar to many other cities with this climate, temperatures are relatively constant throughout the year, with a mean annual average of 26.9 °C (80.4 °F). The coldest month is January with a daily mean of 25.3 °C (77.5 °F) and the hottest months are jointly May and June with a daily mean of 28.1 °C (82.6 °F). The record high temperature was 37.7 °C (99.9 °F) on May 27, 1968, and the record low temperature was 13.9 °C (57.0 °F) on February 28, 1971.
Legazpi has some extremely humid months and high humidity throughout the year. The least wet month is May (78.2% relative humidity), and the most humid month is December (83.7%).
Wind in Legazpi is usually calm. The windiest month is January, followed by February and December. January's average wind speed of around 6.6 knots (7.6 MPH or 12.2 KPH) is considered "a light breeze." Maximum sustained winds (the highest speed for the day lasting more than a few moments) are at their highest in early to mid-January where average top sustained speeds reach 10.9 knots, which is considered a gentle breeze.
The Ibalong Festival is a non-religious festival held each August annually. The festival celebrates the epic-fragment Ibalong, which narrates the exploits of three legendary heroes of Ibalon or Ancient Bikol: Baltog, Handyong, and Bantong. It was first held on October 1992. Yearly activities include the Ibalong Street Presentation, trade fairs, bazaars and weekend markets, Mutya ng Ibalong Pageant, and sports-related events such as the annual Mt. Mayon Triathlon.
Highlights attractions in Legazpi
Vera Falls - Beautiful waterfalls await! Mt. Mayon is nearby if you're keen for some hiking.
Darage Church - Get deep into the history of Legazpi by witnessing theirs over 200 years old Church. Mt. Mayon is in the background, so make sure to take a lot of pictures while you are there!
Mt. Mayon - Breathtaking view, beautiful weather. So many things to discover!
ATV Tour - If you are an adventure seeker, you must try this tour. Explore Legazpi City in a cool way!