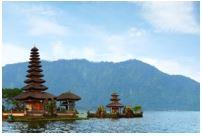 The Philippines indeed blessed with many beautiful location and island. Thus, it has become among the best location to visit in the world. Caticlan Boracay is one of the popular spots among tourists from all over the world. It is a small island which has received many awards in the tourism sector. It is a small island with white sand and crystal clear beaches and has become the main stop for people to soothe and relax their mind.
Best time to fly from Clark-Pampanga to Caticlan-Boracay
The climate in Clark-Pampanga and Caticlan-Boracay are practically the same. People in Boracay named their season as Amihan and Habagat. Amihan is the season where the temperature is moderate with little rainfall. Contradict with Habagat, where locals said the weather is hot with an average temperature of 31 degree Celsius with frequent heavy rain. The Amihan season starts from November to April with range temperature from 25 – 30 degree Celsius while Habagat will be in May and ends in October. During the heavy rain, the temperature can drop to 20 degree Celsius. The best time to visit will be in March, where the temperature will be pleasant. However, it is advisable to avoid the Habagat season where there will be monsoon, and it may affect your plan. During Habagat also, there are not many outdoor activities you can do, especially water activities. The waves can be vast and hazardous. Be sure to check the weather report before you continue with your visit.
Main airports available Clark-Pampanga and Caticlan-Boracay
Clark International Airport - Clark International Airport is an airport located in the northwest of Manila. The airport serves the general part of Luzon. The airport facilitated with two runways each of it is 3,200 meters. Among the airlines that work together with the airport are AirSWIFT, Asiana Airlines, CathayDragon, Cebu Pacific. China Eastern Airlines, Emirates, Jeju Airlines, Jetstar Asia Airways, Jin Air, Philippines Airlines, Philippines Airlines operated by PAL Express, Philippines AirAsia, Platinum Skies Aviation, Qatar Airways, Royal Air Philippines, Scoot, and T'way Airlines. The airport also used to deliver cargos. Clark International Airport facilitated with great facilities such as information counter, restaurants, ATMs, and waiting area.
Boracay Airport - Boracay airport or also known as the Godofredo P. Ramos Airport is the airport that serves the area of Malay, located in Aklan. The airport identified as the seventh busiest airport in the Philippines. Few airlines serve the airport such as Air Juan, AirSWIFT, Cebu Pacific, Philippines Airlines, Royall Air Philippines, and SkyJet. The airport has also known as one of the two airports that send passengers to Boracay.
Climate patterns in Clark-Pampanga and Caticlan-Boracay
Clark- Pampanga and Caticlan-Boracay climate is tropical. Hence often it experienced great rain depends on the season. Some parts of the year, especially in the end of the year, both will experience typhoon, and the temperature can drop until 20 degree Celsius. The average minimum temperature for both places will be somewhere between 25 to 28 degree Celsius, while the average maximum temperature varies from 30 to 34 degree Celsius.
Highlights in Caticlan-Boracay
Ariel's Point - It is a famous location for people who love to challenge themselves. It is probably the worst nightmare for people who are afraid of heights. Ariel's Point is a cliff where you can jump and landed in the water. There are a few stages where you can start at 3 meters or 5 meters before you finally try the 15 meters. The locals call it a 15 meters leap of Faith.
D'Talipapa - It is a wet market and heaven for seafood lovers. It is the place where you can find all sorts of seafood. Just name it from the many types of lobster, fishes, crabs and many more. However, it might be a bit expensive, especially when they are still alive. Make sure you have an excellent bargain skill!
Station 2 - It is a must-visit, especially at night. Station 2 at night will be a heaven for street food lovers. Here you can have a unique street food called the Longga Burger and the Chori Burger. You cannot have in other places because some locals claim that the Longga Burger originally comes from Boracay. Make sure you come with an empty stomach and a big appetite.