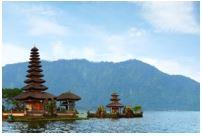 Nestled in the Central Visayas region, Cebu is an island province and its capital, Cebu City is the oldest city in the Philippines. Cebu is known as the Queen City of the South because of its excellent economy and infrastructure. This city has a lot of attractions to offer to the visitors such as historical museums, gardens and famous water activities.
Best time to fly from Iloilo to Cebu
Iloilo and Cebu have a dry and wet season. The dry season is the peak season of Cebu which happens from January to April. Cebu will be hit by the wet season that starts from May to December. The visitors come flocking to the city during the dry season because the weather is perfect by doing water activities. Meanwhile, the number of visitors become lesser when the city has reached the wet season. It is difficult for visitors to go sightseeing around the city due to severe weather.
Main airports available in Iloilo and Cebu
Iloilo International Airport - Iloilo International Airport operates for the area in Iloilo City, Iloilo Province and Western Visayas region. There are a few facilities provided by this airport such as a passenger terminal, a cargo terminal and a primary runway that receives wide-bodied aircraft. This airport handles for domestic and international airlines which include Air Juan, Cebu Pacific, Philippine Airlines and Philippine AirAsia. The distance between this airport and the city center is about 18.1 kilometers. By taking a taxi, the taxi fare will be around 400 PHP.
Mactan-Cebu International Airport - Mactan Cebu International Airport serves for the region of Central Visayas. It has a single runway and two different passenger terminals. This airport manages plenty of international and domestic airlines including Cebu Pacific, Korean Air, Philippine Airlines, Scoot, SilkAir and many more. It also handles for cargo airlines. This airport is situated about 14.5 kilometers from the city center. The taxi fare will cost around 520 PHP.
Climate patterns in Iloilo and Cebu
Both cities experience a tropical climate. The average annual temperature of Cebu is 27.5 degrees Celsius. The visitors will encounter hot and humid weather for the whole of the dry season. Moreover, during the dry season, lesser chances of rainfall will occur. That is the reason why many visitors are coming to the city in this period. As for the wet season, the visitors unable to go to beaches and have some adventure trip. It is because of heavy rainfall, thunderstorms and typhoon happening in Cebu.
Highlight attractions in Cebu
Basilica del Santo Nino - Basilica del Santo Nino is the symbol of the birth and growth of Christianity in the Philippines which declared by Pope Paul VI. There is a museum where a lot of antique collections such as furniture, relics and statues are being showcased. The visitors can also find a library where visitors can learn more about religion and other subjects.
Kawasan Falls - Kawasan Falls is a must-visit destination in Cebu. It has three different waterfalls with clear turquoise water. The visitors can swim in a calm environment while watching a beautiful view of the surrounding area. The visitors can also do some canyoneering at this waterfall.
Cebu Taoist Temple - Cebu Taoist Temple is a temple that worships for Taoism. There are two different temples; one is not open to the public, which is called Phu Sian Temple and another is the main temple. The Taoist will need to climb for 81 steps which it represents 81 chapters of Taoism scriptures. This temple also features a wishing well, chapel, a library and a souvenir shop.