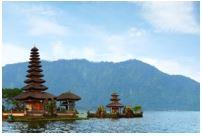 Located around 196 kilometers southeast of Tacloban, Siargao is an island with a tear-drop shape situated in the province of Surigao del Norte. The island is composed of municipalities of Burgos, Dapa, Del Carmen, General Luna, San Benito, Pilar, San Isidro, Santa Monica and Socorro. It occupies a land area of around 437 square kilometers with a total population of 132,151. These natives speak Surigaonon as their native language. It has a similarity with the Cebuano dialect, but staunch Cebuano speakers can hardly understand people who speak Surigaonon. The city's primary agricultural produce includes rice, corn, vegetables, root crops, coconut, copra and bananas. Besides that, it is a major supplier of fish and crustaceans and exports to Hong Kong, Japan and China.
Best time to fly from Iloilo to Siargao
Generally, Siargao has wet and dry seasons. The best time to visit Siargao is during the dry season, which falls from February to April. The dry season is suitable for outdoor activities such as swimming, surfing and diving as well as trekking. Besides that, Siargao also celebrates various festivals and these festivals attract many tourists.
Pasayan Festival (September 10 to 11) –The city celebrates culinary cook who uses large quantities of shrimp prepared in a variety of recipes. Other highlights of this festival include shrimp eating contest, senior citizen backward marathon, palm wine (tuba) drinking contest and threading-the-needle contest.
Kinilaw Festival (October 2) – Also in food festival category, this festival showcases different styles in preparing kinilaw, a dish consisting of raw fish marinated in citrus, vinegar or coconut milk mixed with spices and served as an appetizer, similar to the South American ceviche. It also features other marine products abundant in the city.
Bonok-Bonok Marajao Karadjao Festival (September 9) –This festival features the ethnic Mamanwa tribal dance, Bonok-bonok commemorating thanksgiving after a bountiful harvest, worship of gods and tribal wedding.
Main airports available in Iloilo to Siargao
Iloilo International Airport - The Iloilo International Airport is an international airport that serves Iloilo province. It is also known as Paliparang Pandaigdig ng Iloilo by locals. The airport is located within Cabatuan, Iloilo. The distance between this airport to the nearest town, which is Iloilo City is 24 kilometers. The airlines that operate in this airport is Air Juan, Cebu Pacific, Philippine Airlines and Philippine AirAsia. This airport consists of two terminals, which is the passenger and cargo terminal. Iloilo International Airport has various shops and food stalls for you to visit while waiting for your plane to arrive or depart. For your convenience, it is easy to go in and out of the airport due to many types of transportation available in Iloilo International Airport for visitors.
Sayak Airport - . This airport is an airport serving the general area of Siargao Island, located in the province of Surigao del Norte in the Philippines. The airport is located in Barangay Sayak in the municipality of Del Carmen, where the airport derives its name from. It was built in 1963 by the late President Diosdado Macapagal. Due to rising passengers, Sayak Airport was renovated and upgraded with the 1,500 meters runway extension that enabled the facility to accommodate bigger planes that carry more than 100 passengers.
Climate pattern in Iloilo to Siargao
The island Siargao has the tropical rainforest climate. The average annual temperature for Siargao is 29°C and significant rainfall annually. The maximum rainfall period is starting November to January and sometimes extending to February. The island also enjoys very cool weather with a temperature ranging as low as 21 °C from September to December. When June strikes, the temperature can rise as high as 35 °C / 95 °F, see below the temperature chart for monthly averages.
Highlights attractions in Siargao
Cloud 9 - Cloud 9 is one of the popular surf breaks in General Luna and visitors also come here to watch beautiful sunrise and sunset. Besides that, visitors are welcomed to enjoy surfboarding and if you are not into the sport, you can relax and chill strolling down the iconic long boardwalk. You can also watch the seasoned surfers dance with the roaring waves from the three-story view deck at the end of the boardwalk.
Magpupungko Rock Pools - Another well-known tourist destination on the island of Siargao is the Magpupungko Rock Pools. The rock pools only appear at certain times, particularly when the tide is low. Located 45-minute drive from General Luna, visitors also can explore the Magpupungko Beach if you want to feel some sand beneath your feet or do cliff-jumping but be extra careful because the rocks are sharp. Visitors are encouraged to wear protective footwear or aqua shoes.
Naked Island - Naked Island is known for its simplicity and referred to as 'Naked' because it has only the sandbar and no shade or trees at all. Though it is a simple island, it is also beautiful and visitors can reach here during island hopping.