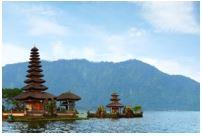 Nestled on the southern of Mindanao Island, General Santos is one of the most populated cities in the Philippines. It is one of the major tourist destinations in Mindanao. The city is vibrant with incredible natural resources such as pristine beaches and lakes, palm-fringed and historical landmarks. General Santos is known as "the Tuna Capital of the Philippines." It has the largest total of fish landings in the country.
Best time to fly from Iloilo to General Santos
Iloilo and General Santos have a dry season and wet season. The dry season starts from November to May which falls during the peak season of General Santos. Whereas, the city faces its off-peak season during the wet season, from June to October. During the dry season, the city will have sunny weather which makes the visitors can do fun activities at beaches and go sightseeing. Meanwhile, the wet season is not the best time for traveling around the city due to bad weather.
Main airports available in Iloilo and General Santos
Iloilo International Airport - Iloilo International Airport handles for the area in Iloilo City, Iloilo Province and Western Visayas region. It has a passenger terminal, a cargo terminal and a primary runway that receives wide-bodied aircraft. This airport operates for domestic and international flights. Among the airlines are Air Juan, Cebu Pacific, Philippine Airlines and Philippine AirAsia. The distance between this airport and the city center is about 18.1 kilometers. By taking a taxi, the taxi fare will be around 400 PHP.
General Santos International Airport - General Santos International Airport is the largest airport in Mindanao Island. It is an international airport which has handled millions of international and domestic airlines. There are a few airlines that operate in this airport such as Cebu Pacific, Philippine Airlines, Philippine Airlines by PAL Express. This airport is located about 18.5 kilometers from General Santos City. For those who take a taxi, it will cost around 243.66 PHP.
Climate patterns in Iloilo and General Santos
Iloilo and General Santos experience a tropical climate. The average annual temperature in General Santos is 27 degrees Celsius. The visitors will face hot and humid weather throughout the dry season. Rains are infrequent to happen around this period. The weather is the main reason for the high number of visitors coming to the city. As for the wet season, General Santos will be hit by heavy rainfall and thunderstorms. Typhoon will also occur at any time during the season.
Highlight attractions in General Santos
Sarangani Bay - Sarangani Bay has white beaches and clear waters. It is a perfect destination for snorkeling and scuba-diving. The visitors can have fun playing beach activities with their family and friends at this place. There are a few dining areas and resorts that can be found near the beach. The visitors can enjoy a picturesque view of the sea by the beach.
Tiongsan Arcade - Tiongsan Arcade has varieties of seafood to offer to visitors such as seaweeds, squid, tuna belly, sashimi, and many more. The visitors can choose any of seafood that they like and the people who are in charge will cook the seafood based on how the visitors want it to be cooked whether in sinigang-style, grilled or other options.
Pacman Wildcard Gym - For those who adore Manny Pacquiao, Pacman Wildcard Gym is an ideal place to drop by. This gym has world-class art gym equipment such as punching bags, boxing rings and many more. The visitors can exercise comfortably with an air-conditioner provided and get free Wi-Fi access in this gym.