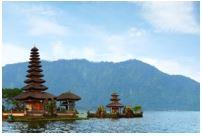 Clark is a suburb of Angeles city situated in the Pampanga Province. It is used to be the largest overseas US airbase. This city is the centre for education, aviation, industry, business and tourism of Central Luzon. Clark is surrounded by lots of attractions such as museums, historical sites, duty-free shopping, water and adventure parks.
Best time to fly from Iloilo to Clark Pampanga
Iloilo and Clark face a dry and wet season. Clark will be having its peak season during the dry season in between November and April. As for the wet season, it is the low season of the city which will happen in between May and October. The dry season is the best time to visit Clark because the weather is warm and pleasant. Meanwhile, lesser visitors coming to the city during the wet season. If the weather becomes worse, the visitors will not be able to visit Clark since the flight will be delayed.
Main airports available in Iloilo and Clark Pampanga
Iloilo International Airport - Iloilo International Airport handles for the area in Iloilo City, Iloilo Province and Western Visayas region. It has a passenger terminal, a cargo terminal and a primary runway that supports wide-bodied aircraft. This airport operates for domestic and international flights which include Air Juan, Cebu Pacific, Philippine Airlines and Philippine AirAsia. The distance between Iloilo International Airport and the city center is about 18.1 kilometers. For those who take a taxi, the taxi fare will be around 400 PHP.
Clark International Airport - Clark International Airport is serving for the central Luzon and Greater Manila Area. It operates for international and domestic airlines. Among them are Philippine Airlines by PAL Express, Scoot, Asiana Airlines and many more. This airport also serves for cargo airlines. For the facilities, this airport has one large terminal with two runways. Clark International Airport is situated about 1.1 kilometers from the city center. The taxi fare will be around 233.41 PHP.
Climate patterns in Iloilo and Clark Pampanga
There is no climate difference for Iloilo and Clark. Clark experience a tropical climate. The average annual temperature of the city is 27 degrees Celsius. The sky is clear and rainfall rarely happen during the dry season in Clark. The visitors can easily explore the city and do lots of activities in this period. Meanwhile, it is not a perfect time to have a vacation in Clark during the wet season. It is because the city will encounter heavy rainfall and typhoon.
Highlight attractions in Clark Pampanga
Clark Museum and 4D Theatre - Clark Museum and 4D Theatre place an extensive collection during Clark's early days. The visitors will see varieties of artifacts and a collection of photographs being showcased in this place. The visitors can learn more about the history of Clark, Pampanga and Philippines as well as the World War Two events. There is also a souvenir shop where many visitors purchase souvenirs to bring back to their country.
Nayong Pilipino Clark - Nayong Pilipino Clark one of the famous theme park in Clark Freeport Zone. This theme park houses plenty of objects from the early eras. The visitors can see weapons, utensils and historical buildings in this park. Besides that, visitors can watch cultural performances like folk dances performance.
Zoocobia Fun Zoo - Zoocobia Fun Zoo has placed many animals from different types of species. It houses local animals and other countries as well. The visitors can learn about animal welfare and wildlife animal conservation in this zoo. The visitors can experience riding a camel with help from the zoo staff.