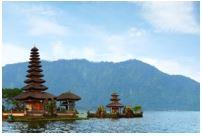 Seoul is the capital of South Korea which is more than 600 years old and until 1945, it is the capital of all of Korea. Seoul is located in the Northwest of the country or the Southern part of Korea's DMZ, on the Han River. The city is a political, cultural, social and economic centre in South Korea and East Asia. Seoul is also a centre for business, finance, multinational corporations and global organizations.
Best time to fly from Clark - Pampanga to Seoul
The peak and busiest times of Seoul are in April followed by March and September. Hotel prices, as well as flight tickets, will be higher than any other months. However, you can still get great deals if you book a flight or accommodation ticket earlier. The lesser month with travellers is in July. You can get cheap flight tickets and hotels if you are visiting Seoul that month.
Main airports available in Clark - Pampanga and Seoul
Clark International Airport – is a Pampanga Province International Airport. This Clark International Airport is the Philippines' primary international airport within the Angeles and Mabalacat Clark Freeport Zone. Located 80 km Northwest of Manila, is where Clark International Airport located. The Subic-Clark-Tarlac Expressway provides access to Clark International Airport. The main and northern Luzon are served by Clark International Airport. Clark International Airport Corporation (CIAC) is managing and operating the airport. However, the Philippine Air Force is using the Southern portion of the airport. International and national airlines operate at Clark International Airport. A new terminal building for passengers is under construction and is anticipated to be completed by 2020.
Incheon International Airport – is the largest airport in South Korea and is one of the largest in Asia. This airport replaces Gimpo International Airport which is now classified as a domestic airport except international flights to Haneda International Airport in Tokyo, Japan and Hongqiao International Airport in Shanghai, China. Based on a survey from Global Traveller, this airport is the best in the world for three years in a row from 2006, 2007 and 2008. Acting as a connecting airport for the East Asia region, there are 63 airlines serving flights to this airport.
Climate pattern in Clark - Pampanga and Seoul
According to the climate classification by Koppen, Seoul has a humid subtropical climate which heavily influenced by the monsoon. From June to September, the East Asian monsoon influenced the weather in Seoul. During those months, summers are usually hot and humid. The hottest month is in August, where the temperature can be as high as 32.6 °C. While winters in Seoul are cold and freezing. The lowest temperature in Seoul is in January with the temperature down to -5.9 °C.
Highlights in Seoul
Insadong – Insadong is a settlement in Seoul from the Jongno-gu district. This tourist spot is popular as a place to shop and buy Korean traditional art. In Insadong, there are also various kinds of restaurants with delicious dishes such as mushrooms and vegetables. The tourists can also see various kinds of art collections in art galleries around Insadong.
Lotte World – Lotte World is a playground, marine animals exhibition and a water playground with an area of ​​around 13 hectares. This playground was opened in 1989. Lotte World consists of indoor and outdoor playgrounds. Outdoor playgrounds here are often referred to as Magic Island.
Itaewon Street - Itaewon Street is an interesting place in Seoul to shop, eat and have fun for a vacation. This area is famous throughout the world after the 1986 Asian Games and the 1988 Seoul Olympics held here. Itaewon Street stretches for 1.4 km with a variety of shops, entertainment venues and restaurants to enjoy delicious food.