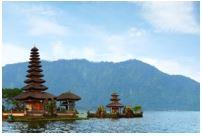 Boracay, one of the most popular beach holiday destinations not only in the Philippines but in the world. It is where you can enjoy the perfect amount of beach life, water sport activities, and a vibrant nightlife. There are no direct flights to Boracay. Caticlan Airport is the nearest airport. If you are boarding a flight from Manila to Caticlan, it will only cost you an hour journey. From there, you can travel with a vehicle to the Caticlan Jetty Port, and then take a 10 to 20-minute boat ride to Boracay.
Best time to fly from Manila to Caticlan-Boracay
Boracay Island experiences the least amount of rain between November and April. The best time to visit Boracay is ideally between the dry and wet seasons, during the transition months. November is usually a great month to visit Boracay. You will be able to enjoy the weather, avoid the crowds and peak season rates. February and March are often the driest months making this the peak season.
Main airports available in Manila and Caticlan-Boracay
1. Ninoy Aquino International Airport – The Ninoy Aquino International Airport is an international airport that is serving Manila and its surrounding cities. The airport is located between the cities of Pasay and Parañaque. The distance between this airport to the nearest town in the south of Manila and southwest of Makati is about 7 kilometres. The airlines that operate in this airport are AirAsia Philippines, Cebgo, Cebu Pacific, PAL Express, and Philippine Airlines.
2. Godofredo P. Ramos Airport – The Godofredo P. Ramos Airport, more known as Caticlan Airport or Boracay Airport is located in the town of Malay in the Aklan province. Flying in from Manila, it is only an hour flight to reach Caticlan Airport. Being one of the two gateways to Boracay, Caticlan Airport is one of the busiest airports in the Philippines. The airlines that operate in this airport are Cebu Pacific, Cebgo Airline, PAL Express, Philippines AirAsia and SkyJet. However, you will still need to travel with a vehicle to the Caticlan Jetty Port, and then take a 10 to 20-minute boat ride to Boracay.
Climate pattern in Manila and Caticlan-Boracay
Boracay's weather is mostly summery all year round averaging out to 29°C. Like other parts of the Philippines, the climate in Boracay is divided into two seasons. The rainy season which begins around June and ends late October, and the dry season that runs from November to May. The hottest months are April and May when temperatures can reach as much as 39°C (making flight fares and hotel rates higher during this period). June is the month to avoid if you're not looking for a wet and rainy holiday.
Highlights in Caticlan-Boracay
1. White Beach – The famous clear turquoise water and powdery white sand beach that is featured in the list of the world's best beaches by so many globally recognized publications. The White Beach is definitely a must visit. While you are there, make sure to stay during the golden hour too because it is the most picturesque moment not to be missed.
2. Nightlife – The nightlife in Boracay is never-ending. You can find different types of bars and clubs to suit your moods. Whether it'd be from wild night parties, or to bars for casual drinks, or perhaps a chiller vibe at lounges with live music, they have it all.
3. D'Mall - D'Mall is Boracay's open-air mall. It's located in Station 2 in between White Beach and the main road. It's almost like a street market, which makes it colourful with a vibrant yet laid back vibe to it. It is a nice place for a stroll and to do some pasalubong shopping.