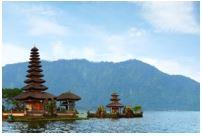 Ho Chi Minh took after the name of their former Prime Minister back in 1945. It is a city rich in history and has a lot of delicious cuisines. With the advancement of our technology now, Ho Chi Minh has now adopted the new e-visa options. This Visa only needs three working days for it to be finished. It costs PHO 1293.00 per person.
Best time to fly from Caticlan - Boracay to Ho Chi Minh
The best time to visit Ho Chi Minh is from December to March as it is drier. The temperature is just nice and it rarely rains. Catch the Vietnamese New Year festival during January or February. The city is lively at this time with so many activities to try but bear in mind the expenses might be a bit higher than usual. Ho Chi Minh experience typhoons from July to November.
Main airports available in Caticlan - Boracay and Ho Chi Minh
Caticlan Airport - This airport is the closest one to the Boracay Island with a short ten minutes boat ride. However, the flight ticket here is a little more expensive than Kalibo Airport. Please bear in mind that you are only allowed to bring in 10 kg of check-in baggage. You can choose either to fly with Cebu Pacific or Philippines Airlines. This is one of the busiest airports in the Philippines.
Ho Chi Minh International Airport - This airport is located only 6 km from the city. There are two terminals which are Terminal 1 and Terminal 2. Terminal 1 is for domestic flights while Terminal 2 is for international flights. This airport serves over 30 million passengers every year. There are a lot of airlines that operate here. Among them are Cathay Pacific, Cebu Pacific, Japan Airlines, Vietnam Airlines, and AirAsia.
Climate pattern in Caticlan - Boracay and Ho Chi Minh
Ho Chi Minh's climate is a tropical monsoon. It is a hot and dry city. The average temperature is 27 degrees Celsius. The wettest month will be in September and the driest month is February. The highest temperature can be up to 30 degrees Celsius. The lowest temperature is 25 degrees Celsius.
Highlights in Ho Chi Minh
Ho Chi Minh has a lot of interesting places to visit. Here are some suggestions.
Mekong Delta - Try out local unique cuisines here. One of them is the grilled or steamed mouse. The Bot Loc Cake is special too. It is made from rice flour with roasted pork or shrimp as the filling. Dip it in the sweet-sour soy sauce. You can also try the Chau Doc's palm sugar steam rice cake for dessert. For seafood, you can try the gray eel-catfish soup. They are marinated with sugar, chili, pepper, and some fish sauce.
Chu Chi Tunnels - Ever wondered how the soldiers back in the days live? Take a sneak-peek at the underground tunnel that was built back in 1948. It is 120 km big and you can see the hospitals, the living areas, the kitchen and the storage facilities. There is a narrow route underground for you to discover. Emergency exits are available at every 10 meters for safety reasons. You can also test your shooting skills at the shooting range. Get hold of the M16 rifles for PHP 78 per bullet.
Saigon Notre Dame Cathedral - It is located in Paris Square, District 1 and is 60 meters tall. Sunday mass happens at 9.30 AM. You are advised to dress appropriately.