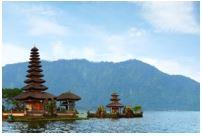 Jeju is the largest city on Jeju Island and also the capital of Jeju province. It is the largest island in Korea and become one of the most visited places throughout the year. Jeju is known for its beautiful beaches, seaside hotels and amazing gardens. This city welcomes over ten million visitors around the world and the tourists mainly come from Asia countries such as China, Japan and many more. Besides that, the main mode of transportation from one place to another is by using buses and taxis. Some locals prefer bicycles to cars as bicycles are more eco-friendly and save more money.
Best time to fly from Manila to Jeju
The best time to fly to Jeju is any time of the year. Every season has its speciality and visitors can experience each season according to its preference. The busiest month for tourism in Jeju Island, South Korea is in January, May and April. Prices for hotels and flights will be most expensive during these months. Therefore, visitors are recommended to book early. Winter season is from December to mid-February. This is the best time to ski with family and friends. Spring season in Jeju starts from the middle of March until May. The weather is pleasant and mild and you can watch the flowers blooming like azaleas, yellow canolas and cherry blossoms. The hottest months are August, July and September. These months are an excellent time to enjoy Summer Festivals and spend time at the water parks.
Main airports available in Manila and Jeju
Ninoy Aquino International Airport – Ninoy Aquino International Airport is an airport serving Manila city. The airport was built in phases and comprised of four terminals. The construction of international runway started in 1954 and in 1956, a control tower and a terminal building were built for international passengers. One of the terminals was previously acted as the second terminal or the country's international terminal until 1981 and converted into domestic airport.
Jeju International Airport – Jeju International Airport is the main airport serving Jeju Island. It is the second-largest airport in South Korea after Incheon Airport. Opened in 1968, it also acts as a hub for Jeju Air which even a local airline is serving domestic destinations. Besides that, this airport serves primarily domestic destinations around South Korea and also international routes in Malaysia, Japan and China. It is recorded more than 26 million passengers used the international airport in 2015. Due to its growing number of passengers, Jeju will have a second airport developed by the government and it is expected to operate publicly in 2025.
Climate pattern in Manila and Jeju
The climate of Jeju is temperate humid and Jeju also experiences monsoon circulation during winter and snowfalls are light and only night frost. Besides that, the summer season is hot and humid with high humidity and tropical nights. In October, the weather is usually mild and pleasant.
Highlights attractions in Jeju
Teddy Bear Museum – Located in the Jungmun area, this museum is an adorable and unique museum showcasing rooms and rooms of teddy bears. There are many types of Teddy Bear, including Teddy Elvis, Teddy Marilyn Monroe and many other characters portrayed by the teddy bears. This museum is a must-visit if you come to Jeju. The admission fee 10,000 KRW or 11.50 SGD.
Manjaggul Caves – Jeju Island is a volcanic island and Manjaggul caves are the lava tube caves. Visitors can experience and watch the residue of lava and it is the 12th longest tube in the world and second in Jeju. The cave is designed with the natural monument and formed by volcanic lava. Besides that, it has become a UNESCO World Heritage. Visitors are recommended to wear proper shoes as the ground in the cave is uneven and rocky. The duration of hiking is around 40 to 50 minutes and closed every first Wednesday of the month.
Udo Island – Situated off the eastern coast of Jeju Island, this island is comprised of beautiful beaches, sweeping cliffs and woven back streets. It is also a romantic island where you can find lots of activities to do together. The island is also full of amenities and tourism outlets such as fishing, bike trails, sand massages, submarine tours and cruises. It is open all year round and packed with tourists occasionally. You can go around the island by renting bikes and scooters and you need to present passport and license beforehand.