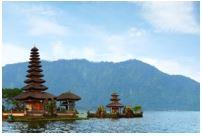 Singapore formally the Republic of Singapore is a self-governing isle city-state in Southeast Asia. The country is situated one-degree (137 kilometres or 85 miles) north of the equator, at the southern end of the Malay Peninsula, with Indonesia's Riau Islands to the south and Peninsular Malaysia to the north. Singapore's land involves one major island along with 58 other islands. Since autonomy, the extensive land renovation has grown its total size by 23% (130 square kilometres or 50 square miles). The city-state is categorized as an Alpha+ global city, showing its impact on the global economy. Singapore is the only nation in Asia with a AAA impartial rating from all major rating agencies, and one of 11 worldwide.
Best time to fly from Manila to Singapore
The ideal time to go to Singapore is between the month of February until the end of April. Singapore weather can range between anything from nice hot & sunny days to heavy downpours that will make you second guess your choice to travel to this rainy netherworld. The months of February until end of April fall inside Singapore's dry season and get (a least a little) less precipitation than other times of the year.
Main airports available in Manila to Singapore
Ninoy Aquino International Airport - The Ninoy Aquino International Airport previously known and still commonly referred to as Manila International Airport as well as its codename Nichols Field (Nichols), is the airport that serving Manila and its surrounding metropolitan region. Situated along the border between the cities of Pasay and Parañaque, about 7 kilometres (4.3 mi) south of Manila proper and southwest of Makati. NAIA is the main worldwide gateway for travellers to the Philippines and serves as a hub for AirAsia Philippines, Cebgo, PAL Express, Cebu Pacific, and Philippine Airlines. It is managed by the Manila International Airport Authority (MIAA), a branch of the Department of Transportation (DOTr).
Singapore Changi International Airport - Singapore Changi Airport, frequently known as Changi Airport. It is a major civilian airport that served for the Singapore area and is one of the biggest transportation centres in Asia. It is presently rated the World's Best Airport by Skytrax for the seventh successive year since 2013. It is also the first airport in the world to do so for seven consecutive years and is one of the world's richest airports by international passenger and cargo traffic. The airport is in Changi, at the eastern end of Singapore, nearly 20.2 km (12 mi) from Marina Bay (Singapore's Downtown Core), on a 14.1-square-kilometre (5.0 sq mi) site. The airport is regulated by Changi Airport Group and it is the home base of Singapore Airlines Cargo, Singapore Airlines, Scoot, SilkAir, Jetstar Asia Airways and BOC Aviation. There are many flights available from Ninoy Aquino International Airport to Singapore Changi International Airport daily.
Climate pattern in Laoag to Singapore
When is the wet season in Singapore is begins from the month of September until the end of February. During that seasons, you'll need to be expecting a soaking' on any given day during the wet period. The wettest months of the year in Singapore fall between the month of November and January. Unlike in dry season, rains won't just come in fast surges but can last for prolonged periods of time. The dry season in Singapore starts from the month of February until the end of August. During that seasons, even dry season in Singapore is patently changeable, and you should still presume to catch some rains during this period. The best weather in Singapore usually falls between the month of February and April. For travel, you'll tend to avoid the months between the month of May and August when haze moves in from clearance fires in Sumatra.
Highlights attractions in Singapore
Marina Bay Sands - Marina Bay Sands is an integrated resort fronting Marina Bay in Singapore, owned by the Las Vegas Sands business. At its opening in 2010, it was touted as the world's most expensive individual casino property at S$8 billion ($5.88 billion USD), plus the land cost. The resort comprises a 2,561-room hotel, a 120,000-square-metre (1,300,000 sq ft) convention-exhibition centre, the 74,000-square-metre (800,000 sq ft) The Shoppes at Marina Bay Sands mall, two big theatres, a museum, "celebrity chef" restaurants, two stirring Crystal Pavilions, art-science exhibits, and the world's main atrium casino with 500 tables and 1,600 slot machines.
Sentosa - Sentosa Island also called as Sentosa, is an island found in the Central Region, Singapore. It was once used as a British military headquarters and a Japanese political prisoner-of-war camp. In 1972, the island was retitled Sentosa and was designed to be a popular tourist destination. It is now home to a popular resort that gets more than twenty million visitors per year. Attractions such as a 2 km (1.2 mi) long sheltered beach, 14 hotels, two golf tracks, Fort Siloso, the Merlion (now closed), and the Resorts World Sentosa, which incorporates the Universal Studios Singapore theme park and one of Singapore's two casinos.
Universal Studios Singapore - Universal Studios Singapore is a theme park sited within Resorts World Sentosa on Sentosa Island, Singapore. It includes more than 28 rides, shows, and attractions in seven themed areas. It was a vital component of Genting's bid for the right to develop Singapore's second integrated resort. On 8 December 2006, the Singapore government discovered that the association had won the bid. The building of the theme park and the rest of the resort opened on 19 April 2007.