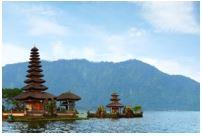 The Philippines is one of the famous holiday destinations well known among tourist. One of the most attracting tourist destinations in the Philippines is Ozamiz. Ozamiz situated in an archipelagic province of the Misamis Occidental, Philippines in Northern Mindanao region. Ozamiz is a small province surrounded with many heritage-rich and naturally stunning cities with charming townships, regional produce and outdoor adventures. Ozamiz are well known as a vibrant and tranquil destination, most of the tourist visit this city to relaxing and escaping from the overcrowded big cities. The main forms of living in Ozamiz are farming and fishing. Hence, you can see many plantations and fishing community along the road in this town. Light rain with almost of sun throughout a year, this province is the best choice for tourist to visit and do a lot of outdoor activities whether a leisure stroll along with the beautiful gardens or something more adventurous on boats, bikes and hiking. There are many attractions to explore in this province. If this is your first time visiting Ozamiz, do not worry as you can get information regarding the city in the Visitor Information Centre.
Best time to fly from Caticlan-Boracay to Ozamiz
The climate in Ozamiz is tropical year-round with an average temperature of 28-34 degrees Celsius. Ozamiz or Philippines has only two main seasons, which is dry and wet seasons where rainfall can be heavy during the monsoon or wet season and humidity during the hotter months can reach almost high. The best time to visit Ozamiz would be in between December until February when the weather is warmer with light rain. During this season, the sun shines bright, resulting in clear open skies with the winds blow mildly suitable for outdoor activities at Ozamiz. The off-peak season is in between July until September where the climate during that season cannot be predictable and typhoons can sometimes occur anytime. It is advisable for visitors to update the weather reports before going to this island. During this season you will find cheaper flight tickets and hotel deals. It is best to plan your trip well so you may enjoy travel in the best environment.
Main airports available in Caticlan-Boracay to Ozamiz
Godofredo P. Ramos Airport - Godofredo P. Ramos Airport is also well known as Caticlan Airport and recently the Boracay Airport. The airport serves the part of Malay and the vicinity. This is the airport for those who wish to go to Boracay since it is nearest to the city. The airport is in the top 7 busiest airports in the Philippines. The airport was previously named after a former member of the Congress who was a native Malay. The airport has a runway of 2 kilometers and a width of 45 meters. It can only support aircraft as big as an Airbus A321 which is a bit longer than Boeing 737. Some of the airlines that operate here are Cebu Pacific, Philippines AirAsia, Air Juan and few more. The routes are only for domestic locations. Godofredo P. Ramos Airport has many interesting shops and diners within the airport so you can shop or eat while waiting for the aircraft to arrive or depart. To go in and out of the airport is easy because there are many types of public transportation available in Boracay Airport for the visitors.
Labo Airport - Labo Airport is situated in Labo, Ozamiz. It is also well known as Ozamiz Airport among the residents and got its name from the area where it is located. It is the one and the only airport in the province of Misamis Occidental, Philippines and serves the general area of the city of Ozamiz including the neighboring towns such as Oroquieta and Tangub. Labo Airport has many interesting shops and restaurants within the airport so you can shop or eat while waiting for the plane to arrive or depart. To go in and out of the airport is easy because there are many types of public transportation available in Labo Airport for the visitors. There is three flight available to book from Caticlan-Boracay to Ozamiz via Philippine Airlines.
Climate pattern in Caticlan-Boracay to Ozamiz
Ozamiz climate is under the heat of the sun for most of the time. Usually, it will be warm and sunny throughout the years with little rains except for typhoon season which the weather cannot be predictable with heavy rains and thunderstorm. The average maximum temperature in Ozamiz is around 25 and 31 degree Celsius, while the average minimum is about 19 and 22 degree Celsius. While around December until February will be crowded because it will be the warm and enjoyable season of the year. If you plan to visit Ozamiz during this season, make sure you book your flight and hotel early as two months in advance for a lower price.
Highlights attractions in Ozamiz
Dolphin Island - Dolphin Island located in the town of Tudela. It is another popular attraction located close to Misamis Occidental Aquamarine Park. Dolphin Island is not a real Island. It is a manmade structure which provides a sanctuary and a rehabilitation facility for injured dolphins to be treated. In this island, visitors can gain new knowledge about the dolphin and the best part is, the visitors also can feed and swim with the dolphins there.
Mount Malindang Range Natural Park - Mount Malindang Range Natural Park is home to some endangered species of animals in the Philippines. It located on Mount Malidang. Mount Malindang Range Natural Park is surrounded with almost 55 000 hectares of forest and mountains. Mount Malindang is an inactive volcano which is a volcano that did not have an eruption for at least 11,000 years and is not expected to erupt again in a comparable time scale of the future. If you like bird watching activity, you can do this activity in this natural park as this park is also home for many bird species in the Philippines. Another attraction in this natural park is the Cobra Falls. To get to Cobra Falls, you need to walk through the exciting trails first. Furthermore, in 2011, this park has been declared by the ASEAN Centre for Biodiversity as an ASEAN Heritage Park.
Misamis Occidental Aquamarine Park - Misamis Occidental Aquamarine Park situated on the municipality of Tudela. The local government constructs it to create a sustainable aquatic environment for the fisherfolk by creating a breeding ground for fishes through its mangrove forest and fish hatcheries. Those that are grown in the hatcheries and nurseries will eventually be released into the wild. Aside from aquatic life, the Misamis Occidental Aquamarine Park also has a mini zoo, where you can find different kinds of monkeys, birds, and reptiles. There are also some turtles in the sanctuary.