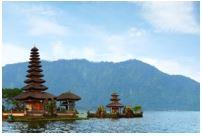 The Philippines is one of the famous holiday destinations among the tourist. One of the most popular tourist destinations in the Philippines is Caticlan. Caticlan is well known for its Boracay Island, which is very famous among local and international tourists. Almost all of its attractions involves the sea elements which certainly attracts any beach lovers in the world.
Best time to fly from Ozamiz to Caticlan-Boracay
Based on its geographical location, Caticlan has moderate weather for an island city. Unlike certain parts of the Philippines cities, the temperature in Caticlan is between 24 to 29 degrees centigrade, almost perfect for a seaside adventure. It is undoubtedly desirable to visit Caticlan during its dry months in February and March to enjoy your tour in this city. Visitors need to be aware of the monsoon season which brings heavy rain in June and October, while rainfall is also frequent for the rest of the year. As tourists frequently visit Caticlan, visitors are advised to book your flights up ahead.
Main airports available in Ozamiz and Caticlan-Boracay
Labo Airport - Labo Airport, also known as Ozamiz Airport, is the only airport in Misamis Occidental province which serves the Ozamiz city and its neighboring cities. This airport is also considered as one of the busiest airports in Mindanao, catering to almost 300,000 passengers annually. At the moment, only four airlines are operating at Labo Airport which are Cebu Pacific, Cebgo, Philippine Airline and PAL Express for destinations Manila and Cebu. There are between seven to 14 flights weekly available to these two cities.
Godofredo P. Ramos Airport - Godofredo P. Ramos Airport is one of the two main gateways to reach Boracay, serving the Malay municipality. This airport is also known as Caticlan Airport or Boracay Airport. As Boracay is a famous tourist destination, Caticlan Airport has served more than 700,000 passengers annually. Eight airlines are currently operating in Caticlan Airport which are Air Juan, AirSWIFT, Cebu Pacific, Cebgo, PAL Express, Philippines AirAsia, Royal Air Philippines and SkyJet. These airlines offer destinations to cities such as Busuanga, Cuyo, Clark, Manila, El Nido, Cebu and Tagbilaran.
Climate pattern in Ozamiz and Caticlan-Boracay
Caticlan experiences a tropical monsoon climate. Weather is generally moderately warm with temperature averaging between 24 to 29 degrees centigrade. Rainfall is frequent throughout the year except for the dry months in February and March. Rainfall is also especially heavy and prolonged between June to October due to the monsoonal influence. Be sure to check the weather forecast before planning for your journey in Caticlan.
Highlights attractions in Caticlan-Boracay
Ariel's Point - Ariel's Point is an eco-adventure attraction that provides a variety of excitements to its visitors. Located about 45 minutes from center Boracay by boat, Ariel's Point has been acknowledged as one of the top cliff diving destinations in the world and highly recommended by well-known traveling media. Visitors can do all sorts of water activities here, including cliff diving, kayaking, paddle boarding, snorkeling and boat cruising. If you are tired, just lay down to enjoy the sun on the floating bamboo rafts available here. Tickets to Ariel's Point can be purchased from Boracay Beach Club, but the weather will have a great influence on the availability of the trips.
White Beach - White Beach is one of the best beaches in Boracay to visit and stay. In the mornings, you can enjoy the serenity by strolling down the quiet white sandy beach with the view of blue seawater. The beach is usually busier later in the afternoon where visitors do beach activities like beach volleyball and picnics. The seawater is also flat and does not have a current, which makes it attractive for swimmers. Nightlife is active at the White Beach with restaurants and bars filled with people.
Bat Caves - If you want to do activities away from the beach, visitors may be interested in visiting the Bat Caves. Bat Caves offer beautiful natural scenery of the forest throughout the tour. Visitors will need to go on a short hike through the woods to reach the entrance of the steep cave. If you visit during sunset, you will get the chance to see cave bats and giant fruit bats flying out from the cave. Entrance fee to the cave only costs PHP 200 per person.