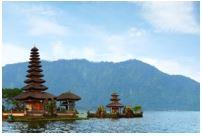 The Philippines is one of the famous holiday destinations among the tourist. One of the most popular tourist destinations in the Philippines is Cagayan de Oro. Renowned for its well preserved natural attractions as well as historical heritage, it is not a wonder that Cagayan de Oro is popular among the tourists.
Best time to fly from Ozamiz to Cagayan de Oro
Cagayan de Oro experiences a tropical climate. Weather is hot and humid throughout the year, and the temperature is relatively stable ranging between 22 to 32 degrees centigrade. The city has a dry and rainy season. The rainy season usually falls between June to October, while the dry period is from March to April. The rest of the year has an equal distribution of rainfall, occupying to about half of the months. Visitors are recommended to visit this city during the dry period. Otherwise, do not forget to bring along your rain gears to assist you if you are traveling outside this timeframe.
Main airports available in Ozamiz and Cagayan de Oro
Labo Airport - Labo Airport, also known as Ozamiz Airport, is the only airport in Misamis Occidental province which serves the Ozamiz city and its neighboring cities. This airport is also considered as one of the busiest airports in Mindanao, catering to almost 300,000 passengers annually. At the moment, only four airlines are operating at Labo Airport, which is Cebu Pacific. Cebgo, Philippine Airline and PAL Express for destinations Manila and Cebu. There are between seven to 14 flights weekly available to these two cities.
Laguindingan Airport - Laguindingan Airport is the main airport serving Cagayan de Oro and neighboring cities and provinces. With almost two million passengers traveling through this airport annually, Laguindingan Airport is the sixth busiest airport in the Philippines. Five airlines are operating at this airport as of now which are Cebu Pacific, Cebgo, PAL Express, Philippines AirAsia and Royal Air Philippines. These airlines travel to Cebu, Iloilo, Manila, Clark, Davao, Dumaguete and Tagbilaran cities. Moving to the city center from the airport is convenient as there are metered taxis and shuttle express vans at your service.
Climate pattern in Ozamiz and Cagayan de Oro
The climate in Cagayan de Oro is tropical with a distinct wet and dry season. Weather is generally hot and humid with stable temperature averaging around 27 degrees centigrade. Rainy weather usually occurs between June to October, while the driest months are often in March and April. Cagayan de Oro is not affected by the typhoon belt, but lies within the Inter-Tropical Convergence Zone, hence resulting in the seasonal difference.
Highlights attractions in Cagayan de Oro
Cagayan River - Cagayan River, also known as Cagayan de Oro River, is one of the rivers located in the northern Mindanao. This river is famous among tourists for its water activities like kayaking and river trekking. For those who like an adrenaline rush and keen on a more challenging activity, you may want to try the popular whitewater rafting, the main attraction of Cagayan River. The rafting point of the river is only 30 minutes away from the city center and will take about three hours ride. Guides and equipment are available at the meet point, but visitors are recommended to search and make reservations first to ensure you engage the right agencies that will provide you a safe adventure.
Gaston Park - A visit to Gaston Park allows visitors to experience local life. The park was once the main plaza during the Spanish colonial period during the 1900s and converted to a local park. Due to its historical value, the park was designated a National Historical Institute marker. Situated beside the park is the St Augustine Cathedral. Visitors can visit the cathedral, stroll in the Gaston Park for local delicacies and beverages, and be entertained with the musical fountain.
Mapawa Nature Park - Mapawa Nature Park is an attractive forest reserve which is only a few kilometers away from the city center. This preserved area is a habitat to various flora and fauna species with stunning scenery of the waterfalls. Many activities can be found in this park, including a water slide, zip-line courses, horse-back riding and so much more. Entrance fee to Mapawa Nature Park differs according to the type of activities and packages. Visitors can also camp within the park for a group of a minimum of 12 persons.